News Details
MSSP Partners with CHILD USA to Offer Social Science Fellowship Program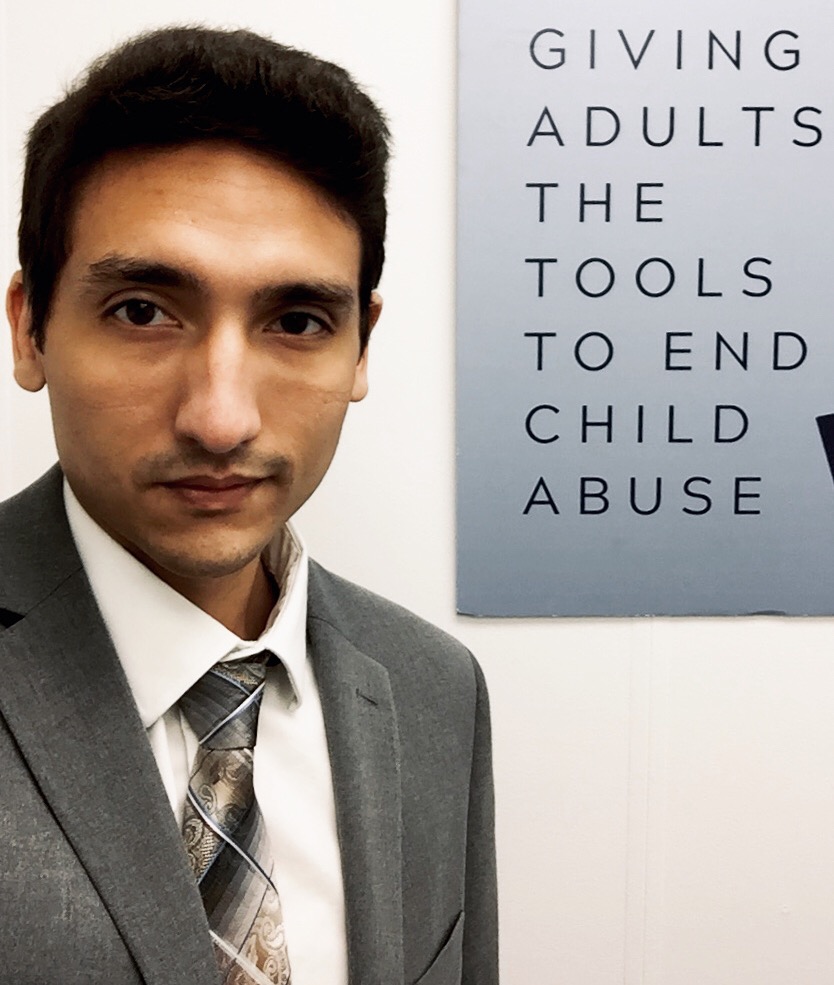 Authored by: Alina Ladyzhensky
Photography by: Provided
The Master of Science in Social Policy (MSSP) program at Penn's School of Social Policy and Practice (SP2) has partnered with CHILD USA, a leading nonprofit think tank dedicated to ending child abuse and neglect, to offer the CHILD USA Social Science Fellowship Program.
Founded by Marci Hamilton, a Penn professor and nationally renowned advocate for the civil rights of children, CHILD USA conducts evidence-based research to identify laws and policies affecting child protection. In her legal career, Hamilton submitted testimony and advised legislators in every state where significant reform on the statues of limitations, which make it difficult for victims to pursue justice, have occurred. This work ultimately led Hamilton to create a national think tank committed to child protection.
"CHILD USA is so excited and honored to start this Fellowship with the University of Pennsylvania's School of Social Policy & Practice! CHILD USA's mission is to use the best legal and social science data and research to protect children from abuse and neglect," said Jillian Ruck, the organization's executive director. "Fellows in this program will get hands-on experience in analyzing firsthand data from those who have been through traumatic experiences as children and will help the team at CHILD USA create the best policies to prevent that type of abuse from happening again. This fellowship will provide students with an inside look at organizations that have failed to protect children like the Catholic Church, Boy Scouts of America, and the world of Elite Sports."
Through the internship, Social Science Fellows have the opportunity to analyze data and conduct research on topics including abuse in sports, statutes of limitation, conversion therapy, educational neglect, and child safety during COVID-19.
"The CHILD USA Social Science Fellowship program perfectly aligns with the MSSP program's social justice mission and is a wonderful opportunity for the students to put their strong research and data analytics skills into action," said Azahara Palomeque, PhD, associate director of the MSSP program.
For AJ Ortiz, MSSP '20, a student who recently completed the CHILD USA Social Science Fellowship Program, the opportunity aligned with both his existing policy interests and professional ambitions. Prior to enrolling in the MSSP program at SP2, Ortiz researched faculty members whose research areas aligned with his experience in the child welfare field. He consequently became aware of Hamilton's work and the CHILD USA organization, and eventually enrolled in Hamilton's Children and the Law seminar at Penn's Fels Institute of Government.
"The course gave me the opportunity to read a lot of case law on children's rights and further develop my interests in oversight of residential treatment facilities. Once I learned more about CHILD USA's work and got to know Professor Hamilton, I knew that an internship at the organization would be a great fit," Ortiz said. "My previous work experience advocating for youth in foster care who had experienced sexual abuse prepared me for the work, and the issue was something I had become interested in working on in terms of prevention."
During his internship at CHILD USA, Ortiz conducted literature reviews, synthesized research on child sexual abuse, and researched policies related to child protection in youth-serving organizations. He also helped analyze survey data and edited white papers and articles that the organization was preparing for publication.
"My role was to help keep the organization up to speed on the best social science research on child sexual abuse prevention and to apply it to the world of policymaking," he explained. "I came to Penn to specialize in child welfare and child protection policy, so this internship was a great fit."
Another key takeaway from the Social Science Fellowship was learning about how think tanks can influence law and social policy—an experience that Ortiz says will greatly inform his future contributions to the child welfare field.
"Prior to coming to Penn, I had been interested in think tank work, but did not understand exactly how these organizations influenced social change," Ortiz said. "Now, I am excited to be involved in this line of work and find it to be an interesting mix of social theory, legal advocacy, and statistical analysis."
"The internship also helped me better understand how my skillset fits into the field of social policy. Being able to work with data and turn insights from research into policy recommendations is a valuable skill that is in high demand," he continued. "This mix of skills will definitely allow me to make an impact in the field of child protection, and I am grateful for the opportunities I have had through the MSSP program and at CHILD USA to develop those skills."
In addition to his previous experience, Ortiz emphasized that the MSSP program's coursework equipped him with complementary skills and knowledge that he drew upon during the internship. Ortiz's experience and interest were so well-suited for the organization that, following his time as an intern, he was hired as a full-time social science researcher at CHILD USA.
"The MSSP program prepared me to excel in this role by including coursework in research and evaluation, statistics, and policy analysis. I appreciated the curriculum's balance of teaching students how to navigate the policymaking process, as well as teaching concrete skills like statistical programming," he said. "These skills and my specific interests in complex trauma and child welfare helped me acquire the internship opportunity and, later, a full-time job opportunity."
Ortiz encourages current and incoming MSSP students to apply for the Social Science Fellowship Program, noting that future interns in the social science department will likely have the chance to assist with complex data analysis projects.
"CHILD USA often uses surveys to assess the extent of issues related to child sexual abuse in large youth-serving organizations, and we need talented students to help understand the data we receive," he said. "I highly encourage students coming to SP2 to consider developing a specialized area of policy expertise and to take courses and electives that will help them make connections in those related fields. For me, that made the internship process easier to get started and more valuable in the end."