News Details
For Penn Graduate Student Cherae McWilliams, a Field Placement Opens New Doors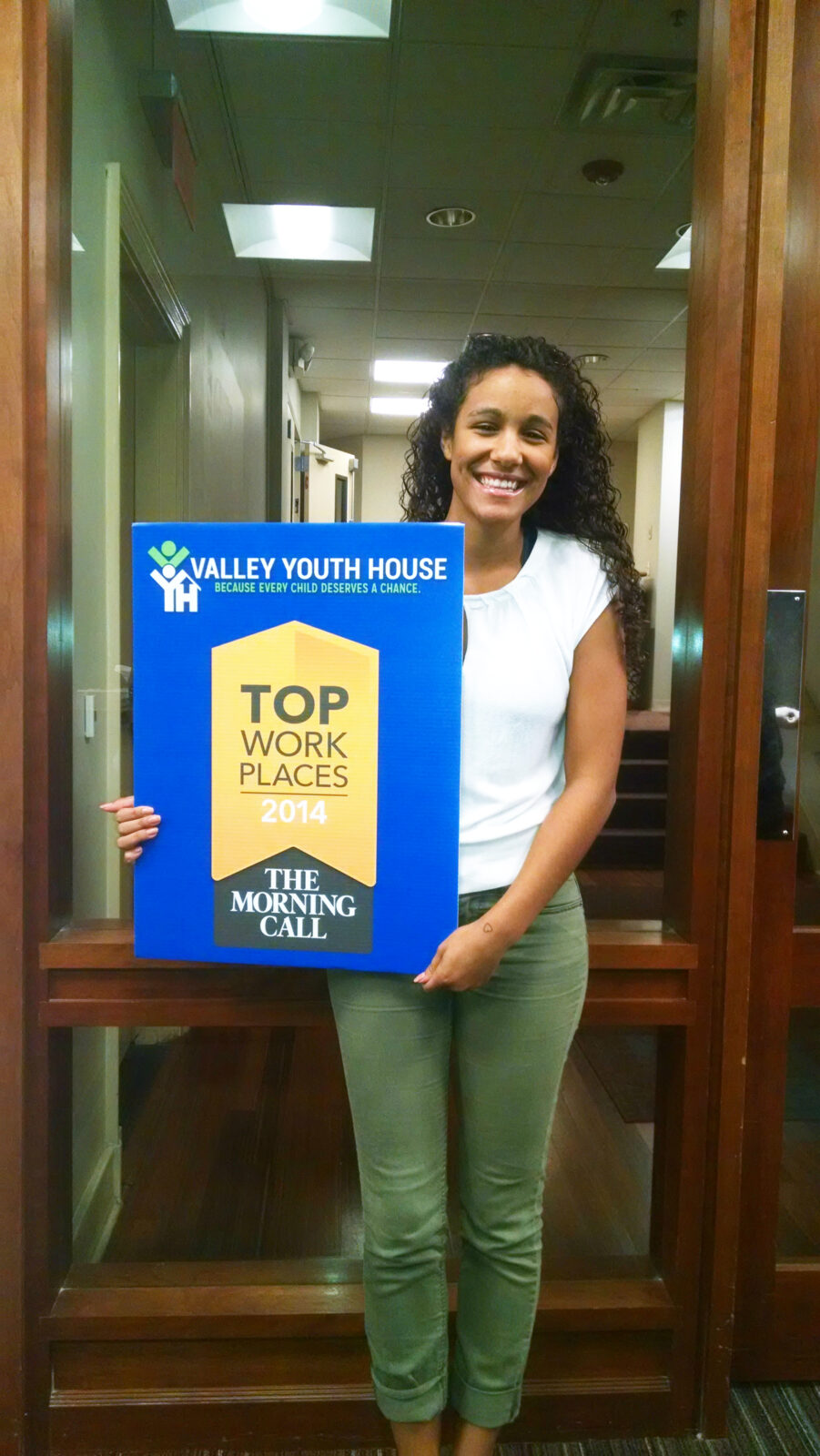 Authored by: Jill DiSanto
Photography by: Courtesy of Cherae McWilliams
Cherae McWilliams believes in the human capacity for resilience.
As a student at the University of Pennsylvania School of Social Policy & Practice, the 22-year-old resident of Newtown, Pa., has taken that belief to the next level, opening new doors and turning it into a career in social work.
"In this field, it can be a very powerful thing to witness people overcome significant obstacles," McWilliams says. "Becoming a social worker means you want to help in that process."
She first became interested in social work after taking gender studies, human sexuality and race relations courses at West Chester University, where she earned her bachelor's degree in social work and minored in Spanish.
Then a trip to Harrisburg, Pa., to lobby elected officials and advocate on behalf of the National Association of Social Workers elevated her interest in policy and guided her to choose macro social work as a career path.
McWilliams comes from a long line of family members working in helping professions. Her grandmother served in the Peace Corps and the Vista Corps, and her aunt and mother are both guidance counselors.
Just a few months ago, McWilliams began her field placement at Valley Youth House, which offers programs aimed at helping young people who are homeless or aging out of the foster care system to secure housing and stability.
McWilliams has been working at the Supervised Independent Living Program on North Broad Street, a part of the Valley Youth House organization. As a life skills counselor, she works directly with people aged 18-21 who are under the care of the Department of Human Services. She helps them to learn to live independently, showing them a task-oriented and solutions-focused approach to life.
For three days a week, she works closely with the two families she has been assigned to and maintains contact with them regularly both at home and in the community. Throughout the year, she will continue working with them, while adding more clients to her caseload. She also serves on various Valley Youth House committees.
As an advanced standing master's of social work student, McWilliams will complete her degree and her field placement in a year.
Students in Penn's School of Social Policy & Practice provide nearly 250,000 hours of community service each year through field placements, internships and practicums. For McWilliams, spending a year working in the field placement with Valley Youth House is allowing her to develop and expand her skillset, while opening additional doors for her career.
"This year, I hope to gain a strong understanding of the non-profit organization world," says McWilliams who is also an active member in Penn's chapter of the National Association of Black Social Workers.
She'll also be able to list "event planning" on her resume. As part of her duties with Valley Youth House, McWilliams will assist with an art exhibit at the Philadelphia Foundation.
"This event will showcase many of our youth's talents while raising money for the Art @ program, which exposes youth to careers in the art industry and teaches them to utilize creative outlets as a form of self care and well being," McWilliams explains.
After Commencement in May, she plans to participate in a service-learning trip to Peru, where she will be able to strengthen her Spanish-speaking skills and immerse herself in the culture. She'll work in an orphanage during the weekdays and on weekends; she's looking forward to a little sightseeing.
This article was originally featured on Penn News: http://www.upenn.edu/pennnews/news/penn-graduate-student-cherae-mcwilliams-field-placement-opens-new-doors