News Details
A Life-Changing Lesson on Women's Empowerment and Microfinance in India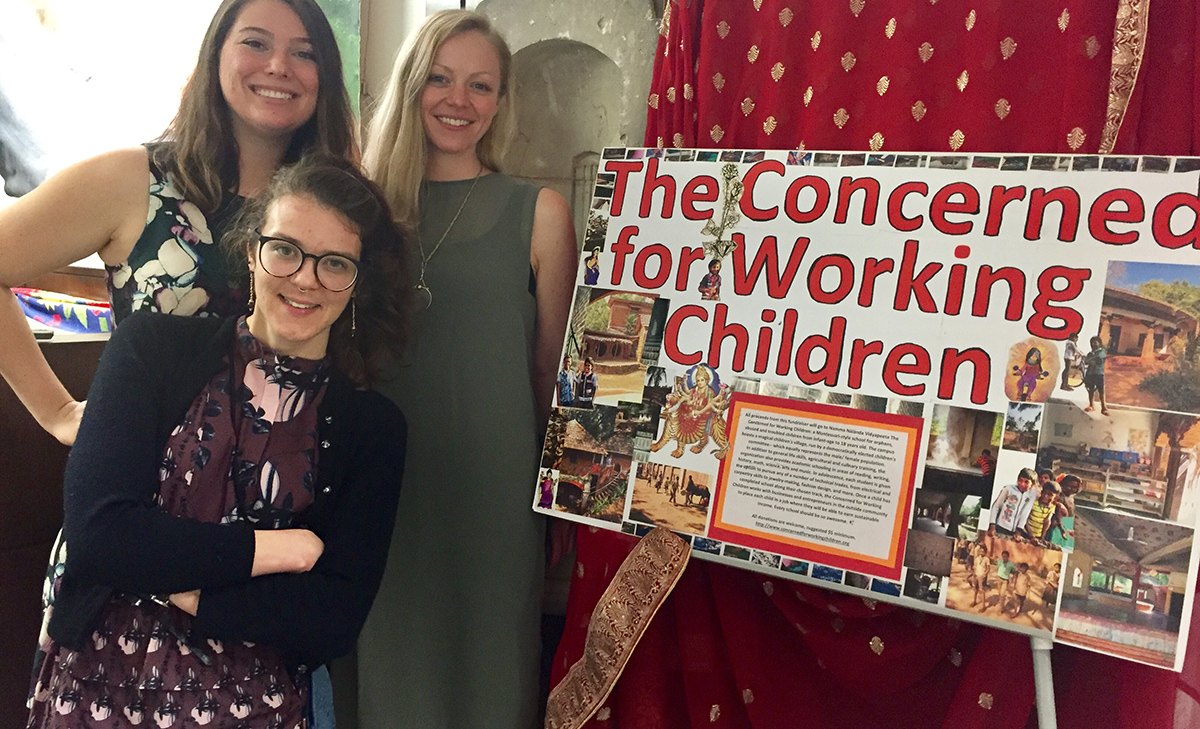 Authored by: Jessica Bautista
Photography by: Lara Williamson
Faculty & Research, Student Life
03/21/17
Learning isn't confined to a formal classroom and studying the dynamic between women's empowerment and microfinance in India certainly isn't limited to books and papers… At least that's what Penn's School of Social Policy & Practice's SWRK 748 course demonstrates.
The course, first offered in 2011, allows students to travel to Mangalore, India and become immersed in the community. The 10-day experience provides students with a window into the nature and the ever-evolving inner-workings of microfinance as well as its role in women's empowerment and poverty alleviation.
According to SP2 professor Femida Handy, India is the world's largest democracy and has a thriving microfinance industry that is often touted as the "panacea" in lifting people out of poverty. It's also acknowledged as a source of empowerment for women. Witnessing this in action, according to Handy, is invaluable.
"By visiting all the actors involved in microfinance, including the bankers who make the loans to women who receive the funds and NGOs that facilitate the self-help group models, this course enhances our understanding of the impacts of microfinance on both income generation and women's empowerment," Handy said.
"Very often what you are studying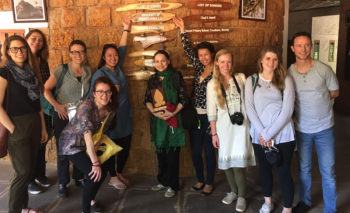 in the classroom or reading in books and papers tries to reflect what is happening on the ground; this is specially the case in microfinance and women's empowerment. However, this field is changing rapidly and what's happening on the ground often outpaces the knowledge we get from books and papers. By going to the location where microfinance is thriving, students can see the progress and the evolving nature of micro finance and women's empowerment," Handy added.
Before participating in the course, SP2 student Katelyn Stoler said she wasn't sure what to expect of graduate study abroad programs. Her involvement in SWRK748 far surpassed what she imagined.
"I would 200% recommend it to others. India is a beautiful country with so much to offer. Before I went, I didn't know that it is the second largest English-speaking country in the world—making it fairly easy to get by and understand what's going on and where you are," Stoler said. "I would recommend that everybody and anybody should take a trip to India at least once in their life, if they have the time, but going through school—with an inside connection to the community like Femida provided —really brought the trip above and beyond anything I would have gotten from just going there on my own."
Overall, Stoler said her time spent in India ultimately changed her life and perception of the world – one that she and her SWRK748 peers wanted to share with others.
For their final project, Stoler, photographer Lara Williamson, and others organized an art exhibit at Penn's Pan-Asian American Community House  – Namaskara: India. Proceeds from the show benefited a Montessori-style school for orphans and those who have experienced abuse in India. According to Williamson, who snapped several photos throughout the group's travels in India, visiting the School to learn more about their efforts to educate children was incredibly moving. The art exhibit, which showcased photography, paintings and cartoons inspired by the trip, recently reached its fundraising goal.
"I learned a lot about India and the intersection of old values with new innovations, and the continual mixing of traditional eastern beliefs and with newer western ideas," Stoler said. "For me, being able to have the visceral experience of being present to observe what was working in India while continually relating it back to the similar but different situations of Philadelphians in poverty was extremely helpful.  It made the world seem both larger and smaller at the same time."