News Details
Ioana Marinescu to Join Department of Justice as Principal Economist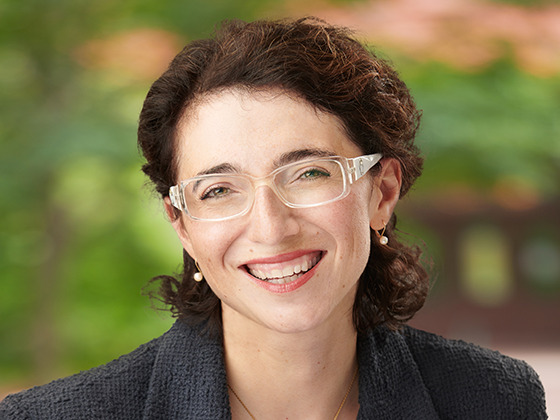 Faculty & Research
07/13/22
Dear SP2 Community,
I am pleased to announce that Associate Professor Ioana Marinescu, PhD, will be taking a one-year leave from SP2 to join the antitrust division of the Department of Justice (DOJ) as their Principal Economist. In her role, Dr. Marinescu will be working with Dr. Susan Athey from Stanford University's Graduate School of Business who recently accepted the role of Chief Economist.
In addition to serving as an Associate Professor at SP2, Dr. Marinescu is a Research Associate at the National Bureau of Economic Research. An economist by training, her primary focus is the labor market and how policies can shape employment, productivity, and economic security. Her research expertise includes wage determination, antitrust law for the labor market, universal basic income, unemployment insurance, the minimum wage, and employment contracts.
This past year, Dr. Marinescu and Kat Rosqueta, Founding Executive Director of the Center for High Impact Philanthropy, launched a pilot podcast called Just Economics, which explores how policies and labor markets work, including the science behind job creation and unemployment insurance. The podcast served as an example for SP2 students enrolled in the course, Social Policy through Podcasting, co-taught by Marinescu and Rosqueta.
In her new role at the DOJ, Dr. Marinescu will be looking at the economy from the lens of the federal government with an opportunity to translate her economic and social policy expertise at the broadest national level. I am thrilled for Dr. Marinescu to take on this exciting challenge. I know that her deep knowledge of economics and social policy as well as her commitment to social justice, equity, and inclusion will be front and center.
Please join me in congratulating Dr. Marinescu!
Sincerely,
Sally Bachman
People
Ioana E. Marinescu, PhD

Associate Professor

Contact

Email

Sara S. Bachman, PhD

Dean

Contact

office: 215.898.5512

fax: 215.573.2099

Email