News Details
International Experts Assemble to Examine, Investigate Public Health and Epidemics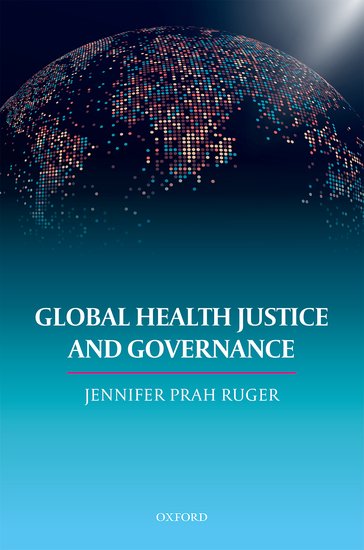 Authored by: Jessica Bautista
Faculty & Research
05/08/19
On May 13 and 14, Jennifer Prah Ruger, PhD, and other international scholars and public health experts will assemble in Philadelphia for a special three-part series focused on policy, justice, and public health.
According to Prah Ruger, the occasions will feature a workshop, presentations, the opportunity to be published in a special symposium journal issue, as well as a dynamic conversation with Perry World House Deputy Director LaShawn R. Jefferson that addresses health disparities, renewing inadequate systems, and the fundamental responsibility to resolve these intractable issues and inequality.
"A goal is to take this work from the academy and use it to influence our policies and global health systems; to advance our collective understanding," said Prah Ruger, the Amartya Sen Professor of Health Equity, Economics, and Policy at Penn's School of Social Policy & Practice. "Humankind needs a new vision, a new architecture, new coordination among renewed systems to ensure central health capabilities for all."
Both events – a joint workshop and symposium as well as a special discussion and reception – are expected to focus on themes outlined in Prah Ruger's recent book, Global Health Justice and Governance (Oxford University Press, 2018).
"While there has been much progress toward improving global health outcomes over the past several decades, global inequalities leave yawning gaps in adult and child mortality between the richest and the poorest countries," Prah Ruger said. These events seek to bring the world a step closer to a more just set of domestic actions and arrangements to address deadly health threats and illnesses for all.
More Details:
The special book event will take place on May 13th at the Perry World House from 5 to 6:30 p.m. and is open to the broader Penn community and general public. For more information and to RSVP, visit https://www.eventbrite.com/e/special-book-event-global-health-justice-and-governance-with-jennifer-prah-ruger-tickets-60686486916
On May 14th, the Global Health Justice and Governance Workshop and Symposium, not open to the public, will convene several internationally-recognized experts to address theoretical and empirical questions of justice and governance in global health and investigate pressing problems and possible solutions. Papers presented at this workshop will be published in the special symposium issue of the journal Global Health Governance in 2019.
People
Jennifer J. Prah, PhD

Amartya Sen Professor of Health Equity, Economics, and Policy

Contact

office: 215.746.1330

fax: 215.573.2099

Email