News Details
"I Caught the Teaching Bug": DSW Alumna Jennifer King Shares Her Unexpected Career Path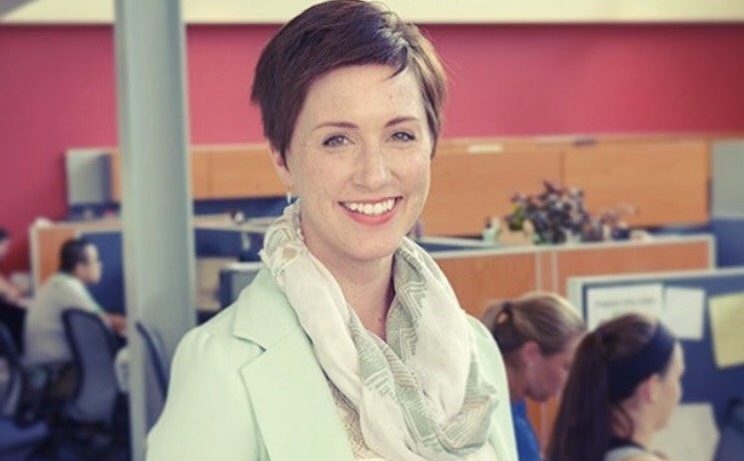 Authored by: Alina Ladyzhensky
Photography by: Provided
As Jennifer A. King, a 2015 alumna of the Doctorate in Clinical Social Work (DSW) program at Penn's School of Social Policy & Practice (SP2) can attest, pursuing a DSW degree offers the opportunity for social work professionals to advance their clinical knowledge and deepen their research engagement, as well as achieve their aspirations for professional advancement.
An accomplished researcher, educator, and leader in the area of creating and sustaining trauma-informed systems, King has over a decade of clinical practice experience. She is the creator of the Cameron Complex Trauma Interview (CCTI), an innovative pictorial-based assessment tool that aids clinicians in evaluating trauma history and related symptoms in children.
Here, King shares some highlights of her time in the DSW program, what she has learned along the way, and how—as in her case—the DSW degree can lead to new and initially unexpected career pathways.
1. What inspired you to pursue the DSW degree at SP2?
I began my social work 'career' toward the end of my undergraduate experience. In the years that followed, I worked with youth in lots of different settings: schools, court-ordered programs, foster homes, to name a few. The thread that tied all of those experiences together was the trauma incurred by the kids, teens, and families I was serving. I felt like something was missing, like I couldn't accurately get the information I needed to honor the complexity of their stories and plan treatment accordingly. I was aching for further clinical training, while also feeling a strong desire to dive into the research and improve the ways we gather information and understand the impact of complex trauma on kids and families.
Enter Penn's DSW. It was the perfect fit for what I was looking for and allowed me to fulfill two seemingly different goals— becoming a better clinician and engaging in practice-focused research— in a challenging but supportive environment.
2. What stood out to you about your time at SP2, and/or the DSW program itself?
I was part of an incredibly brilliant, skilled, and kind cohort of students. A group of social workers from different backgrounds and different professional experiences but coming together to support one another, push our instructors (let's call it what it was), and ultimately be sure that we were all getting what we needed from the program. We were an especially close-knit group and I am so grateful to have learned so much from each of my peers.
The faculty, both from SP2 and those brought in from other universities to teach courses, was unparalleled. One of the best things about the DSW program was being able to learn from the experts, from folks whose books I had on my bookshelves, and then create relationships with them that continue to inform my growth as a social worker and scholar.
I also really appreciated the opportunity to engage in research and create a dissertation I am truly proud of: the development and pilot of a pictorial-based complex trauma interview for children. To date, it has been downloaded 4,302 times in 110 countries.
3. Could you describe your career path, and the work that you currently do?
Interestingly, though I knew I wanted to continue my dissertation research after graduation, I didn't think I was cut out for academia. But after a TA experience close to the end of my time at SP2, I caught the teaching bug and learned that my skill set as a practitioner came in quite handy in the classroom.
I am now an assistant professor at the Mandel School of Applied Social Sciences at Case Western Reserve University. I am the assistant director of the Center on Trauma and Adversity, an integrated research and training center that is committed to promoting the training of both our students and the broader Cleveland community in trauma-informed, healing-centered practices. I continue to work on research related to trauma-informed screening and assessment of kids, teens, and families.
4. What impact did being a student at SP2 and earning your DSW have on your career trajectory?
I believe the DSW degree from Penn opened doors for me that may not have been easily opened otherwise. I first realized this during the dissertation process, as I was able to connect with and ultimately be mentored by leading names in the field. It was again apparent as I moved first into adjunct teaching and, ultimately, my full-time faculty position.