News Details
HUD Report, SP2's Dennis Culhane Find U.S. Homeless Numbers Continue to Decline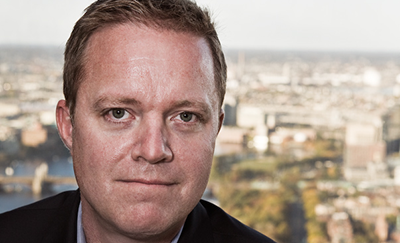 Authored by: Jacquie Posey
Photography by: Candace diCarlo
Faculty & Research
11/19/15
Homelessness in the United States continues to decline according to the U.S. Department of Housing and Urban Development's 2015 Annual Homeless Assessment Report to Congress and the report's co-investigator Dennis Culhane of the University of Pennsylvania's School of Social Policy & Practice.
The report, based on the annual Point-in-Time Count, shows a 26 percent drop in the unsheltered homeless population since 2010, when President Obama launched Opening Doors, the nation's first comprehensive strategy to prevent and end homelessness. The PITC is an unduplicated measure of the number of persons sleeping in sheltered and unsheltered locations in communities across the country on a single night in late January
Between January 2010 and 2015, veteran homelessness declined 36 percent, family homelessness declined 19 percent and chronic homelessness declined 22 percent. The report shows that certain communities are making significant positive progress, while others are struggling.
"The numbers are encouraging, and reflect continuing progress on the issue of veteran homelessness, but progress on chronic homelessness has slowed. This likely reflects the impact of the federal budget sequester," said Culhane, the Dana and Andrew Stone Professor of Social Policy and director of research at the National Center on Homelessness Among Veterans.
The report's key findings are:
Overall, homelessness has declined by more than 72,000 people since 2010, an 11 percent reduction since the release of Opening Doors. In January 2015, an estimated 564,708 people were homeless on a given night. Most (69 percent) were staying in residential programs for homeless people, and 31 percent were found in unsheltered locations.
Veteran homelessness fell by 36 percent between 2010 and January 2015. On a single night in January 2015, fewer than 48,000 veterans were homeless, and only 34 percent of those were on the street. HUD expects this trend to continue.
Chronic homelessness among individuals continued to decline. Since 2010, chronic homelessness has declined over 30 percent. More than 83,000 individuals experiencing homelessness in January 2015 were reported as chronically homeless.
There was a five percent reduction in families experiencing homelessness between 2014 and January 2015. Between 2010 and January 2015, family homelessness declined by 19 percent.
The estimated number of unaccompanied homeless youth and children was 36,097.
The decline in veteran homelessness is largely attributed to a joint program of HUD and the U.S. Department of Veterans Affairs called HUD-VA Supportive Housing, which provides a rental subsidy and support services to veterans who need them.  Since 2008, nearly 80,000 rental vouchers have been awarded. In addition, the VA now operates a rapid rehousing program for people experiencing crisis homelessness, and nearly 100,000 veterans are served in this program annually.
Improved data collection is part of HUD's strategy to end homelessness. Across the nation, communities are implementing systems to quickly and effectively house individuals and families experiencing homelessness in a coordinated way. They are working together across agencies, creating unprecedented partnerships toward achieving the national goal of ending homelessness.
"This report shows that the positive trend is continuing, as a result of increased resources for veterans and the adoption of evidence-based practices for families and people experiencing chronic homelessness," Culhane said.