News Details
Helping Youth Develop Their Own Voice and Leadership Skills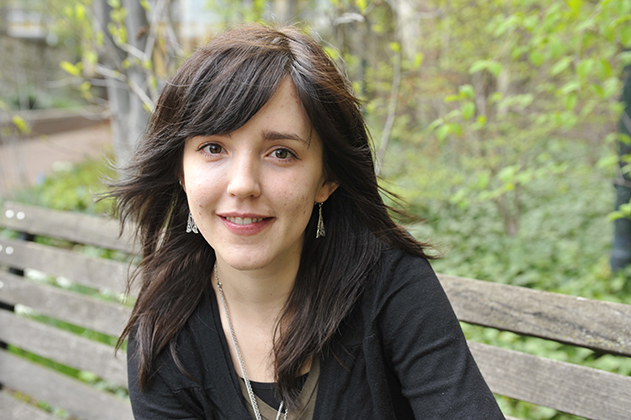 Authored by: Lisa Dugan
Photography by: Candace diCarlo
Perhaps the single greatest indicator of future success for a young person is educational attainment. Sarah Hill, a second year dual degree (MSW/MEd) student is helping to ensure that students at Philadelphia's Ben Franklin High School are prepared for college and careers.
As part of her work at the Student Success Center, which is managed by the Philadelphia Education Fund, Hill established two new programs at the school aimed at helping students develop leadership skills. The first is a chapter of the Philadelphia Student Union, a youth-led organization, which exists to help young people demand high quality education by learning how to organize and build power. Citywide, the program has worked on a campaign for non-violent schools and a student facilitated training for school police. Hill is recruiting students for the Ben Franklin chapter, working with a teacher partner to coordinate activities within the school and serving as a liaison between the school chapter and the citywide organization.
Hill's second program is a mentoring program that matches high school students with mentors from Temple University. The program is a collaboration with TU Teach, through which math and science majors can earn teaching certificates. Hill's responsibilities include recruiting both mentors and mentees, developing curricula, and ensuring retention and ongoing participation of the high school students.
Hill, who also did her first-year field placement at Ben Franklin through a different agency, says her familiarity with the school, its students and teachers allowed her to jump right into the work and take on more responsibilities. In addition to planning and coordinating activities for both programs, she is also working closely with the Center to ensure the sustainability of the new initiatives after her tenure.
"I feel so lucky to be here again," says Hill. "This position allows me to do the macro work that I love, but also have the satisfaction of working directly with young people and helping them to develop their own voice."