News Details
Policy Lab Research Assistant to Teach in India via Fulbright Program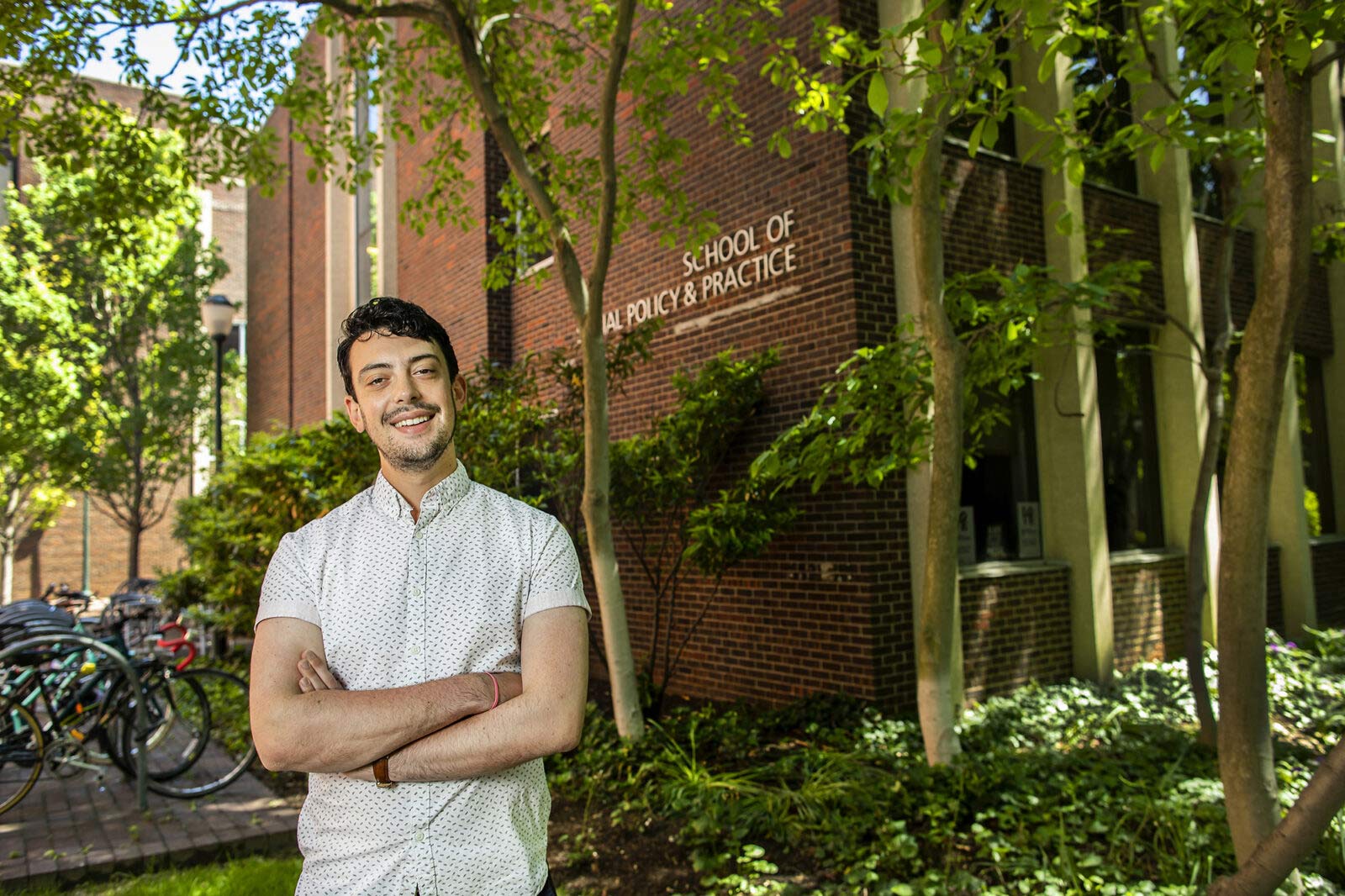 Authored by: Jessica Bautista
Photography by: Eric Sucar
Joshua Jordan, a recent Penn grad, was awarded a prestigious Fulbright English Teaching Assistant grant to teach English at the Vivekananda School Dehradun, a bi-lingual experimental school in northern India that provides an integrative education to children in the community, regardless of caste or creed. There, he plans to develop a multi-faceted curriculum.
During his time at the University, Jordan was a dedicated health and societies major in the School of Arts and Sciences, but he says he also learned a great deal as an undergraduate research assistant in the Health Equity and Policy Lab at the School of Social Policy & Practice (SP2) for more than two years.
Under the leadership of the Associate Dean for Global Studies Jennifer Prah Ruger, the Health Equity and Policy Lab works with more than 65 collaborators worldwide to produce research and scholarship that informs policy to improve health equity, systems, and governance.
Jordan says the experience he gained from working with Ruger will inform his teaching, which will take up about 30 hours per week.
"Not only have I learned so much about health policy and global health equity, I've also gained an appreciation for the power education has in making a difference in the world," says Jordan, who credits Ruger and the lab with being "an incredible support system that has been an integral reason" for his success.
"He has been a constitutive part of our work and developed the skills and knowledge to be a positive agent for change," says Ruger, the Amartya Sen Professor of Health Equity, Economics, and Policy. "Josh embodies the Penn Compact 2020's and SP2's commitment to global engagement and has been wholeheartedly dedicated to our lab's mission to advance health equity through a theoretically and empirically grounded approach to social science research."
Read the full story about Jordan by Jill DiSanto in Penn Today here.
People
Jennifer J. Prah, PhD

Amartya Sen Professor of Health Equity, Economics, and Policy

Contact

office: 215.746.1330

fax: 215.573.2099

Email