News Details
Fulbright Scholar Builds Data Skills for Social Change in MSSP+DA Program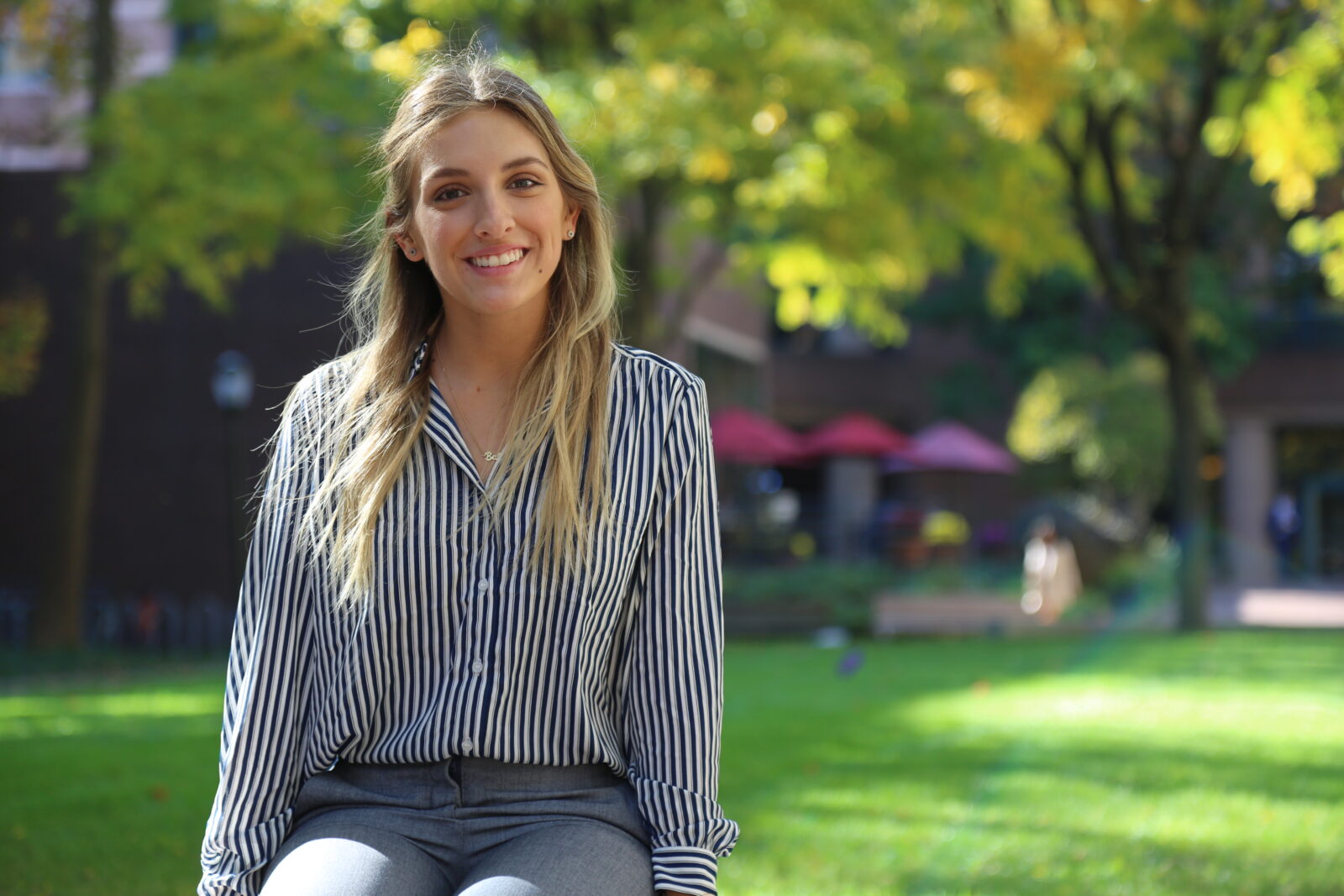 Authored by: Alina Ladyzhensky
Photography by: Jessica Bautista
Each year, the prestigious Fulbright Program provides academic grants to around 8,000 students and scholars in 160 countries worldwide. A 2019 awardee of the highly competitive scholarship, Maria Florencia Tejeda, MSSP '20, recently relocated to the United States from Argentina. She is now pursuing a Master of Science in Social Policy alongside a Data Analytics for Social Policy Certificate in the MSSP+DA program at Penn's School of Social Policy & Practice (SP2).
After graduating from the National University of Tucuman, where she simultaneously pursued Economics and Accounting degrees, Tejeda first gained public policy experience in multiple divisions of the Ministry of Productive Development in Tucuman. She initially worked at the Small to Medium Enterprise (SME) Subsecretary office, which focused on improving conditions for small businesses and entrepreneurs, then went on to conduct research on international trade and prepare policy recommendations at the Institute for Productive Development.
Given her work background, Tejeda initially planned to study public policy— but while researching master's programs in the U.S. for her Fulbright application, the MSSP+DA program at SP2 caught her eye. The program's cutting-edge curriculum is the first to teach data analytics training in conjunction with the various theories, approaches, and domains of social policy analysis.
"I found social policy much more interesting, since it complements my volunteering experiences, and a program that integrates both theoretical and practical aspects of learning is most fitting for my profile as a future policy maker," Tejeda explained. "This program stands out because there is an emphasis on quantitative and analytical skills, which are so critical to policy analysis. The MSSP+DA is the perfect match for me, since I have always been interested in developing social policies and being able to analyze them through real data."
At SP2, Tejeda is focused on building her dual expertise in data analysis and social policy in order to develop, implement, and evaluate policies aimed at increasing social justice. She is especially interested in working on policies that address poverty alleviation, child welfare, equalizing opportunities, and improving the quality of life for low-income families.
After completing the program, Tejeda plans to work as a policy analyst and apply her transdisciplinary proficiencies toward performing comparative analyses and finding practical solutions to social justice and developmental problems.
"I want to develop and advocate policy decisions that will benefit society as a whole and I believe this program's curriculum will offer me a chance to do just that," Tejeda said. "I am convinced that this program will allow me to grow not only professionally, but also personally, challenging myself at all times but also giving me the necessary support from its great community."