News Details
Finding Fulfillment Helping People and Animals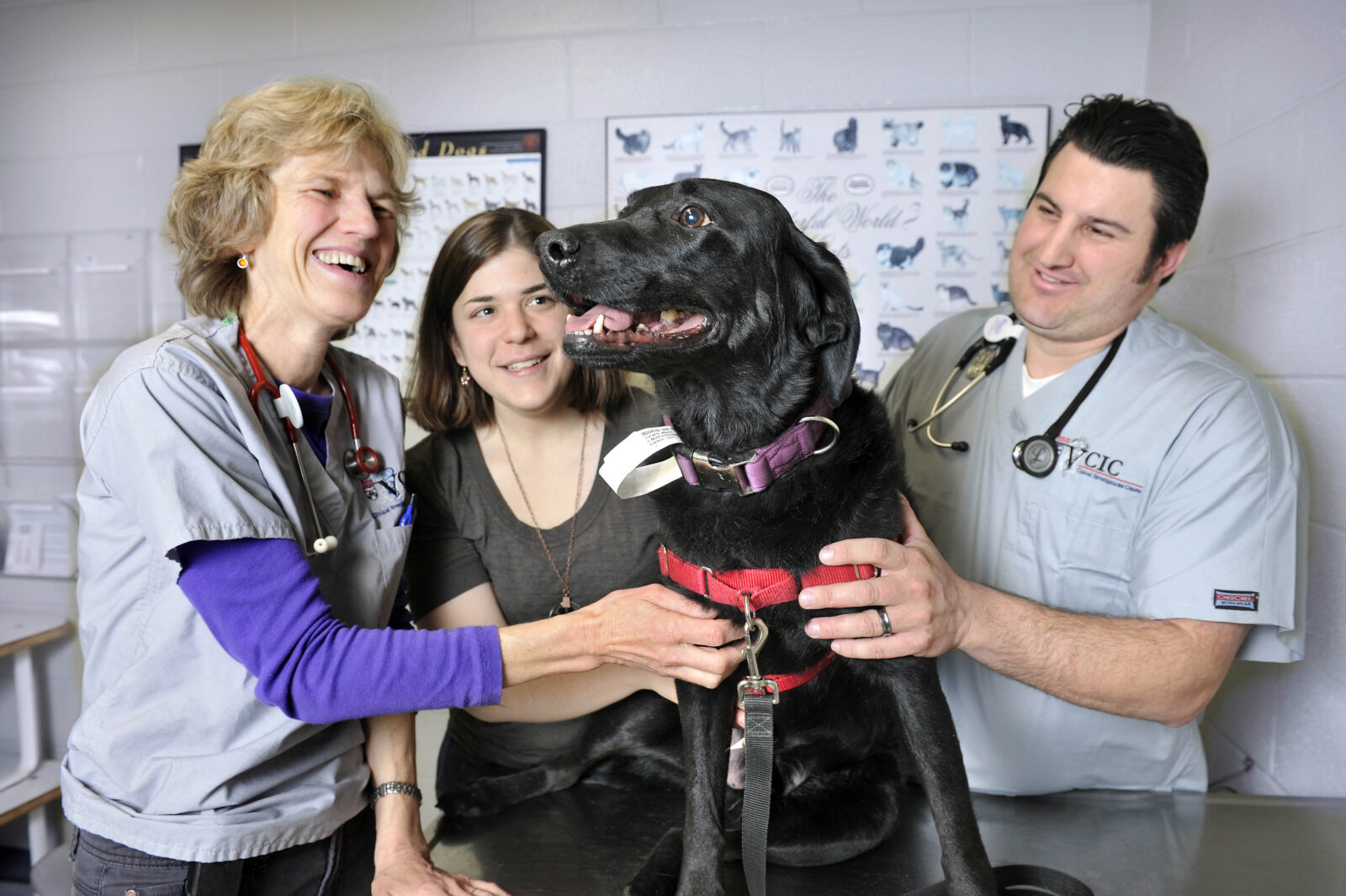 Authored by: Lisa Dugan
Photography by: Candace diCarlo
A Penn grad extends her commitment to helping others through a generous gift to SP2.
"Many of the trials we run offer novel treatments which benefit not only companion animals but also, potentially, people."
For some people, the opportunity to reconnect with a first love offers a path to fulfillment. Such was the case for SP2 donor Molly Love CW'74, NU'81, GNU'84. Since obtaining her first degree from the former College for Women, Love has led a rich and varied life, but at every step of the way, helping others and a deep connection to Penn have been at the core of her journey.
"I always wanted to work with animals," says Love. "My parents bred horses and I grew up on a farm. Living in a rural environment there weren't a lot of kids around, so animals were my best friends."
Following her passion, Love applied to Veterinary School after college, but wasn't accepted. Instead, she focused her energy on helping people, working in a Family Planning clinic at the Hospital of the University of Pennsylvania, then moved briefly to the West Coast.
Eventually Love returned to Penn to complete a second Bachelor's and a Master's degree in nursing. From 1984-2000 she practiced as a pediatric nurse practitioner in a variety of settings, including Children's Hospital of Philadelphia, where she worked on the team of a national research project assessing long-term outcomes of premature infants. Yet, as much as she loved nursing, the desire to work with animals continued to tug at her heartstrings.
An opportunity to pursue her dream arose when she was offered a position at the Behavior Clinic at Penn's Veterinary Hospital working with families and dogs that were experiencing problems living together. But when Love read an article about the pain management research of Dr. Dorothy Brown, Director of the Veterinary Clinical Investigations Center (VCIC) at Penn Vet, it struck a chord. "When we spoke, I knew this was the right place for me," recalls Love.
Now a Clinical Research Nurse at Penn Vet's VCIC, Love is involved in every aspect of the Center's studies with client-owned animals. "Many of the trials we run offer novel treatments which benefit not only companion animals but also, potentially, people." For the past five years, she has served as coordinator for an NIH-funded study assessing a new type of pain management for dogs with bone cancer. Having once owned a dog that suffered from bone cancer, the project is close to her heart.
"As with people, there is no cure for bone cancer in dogs and its constant aching pain is debilitating," explains Love. "In this study, a neurotoxin is injected into the fluid surrounding the spinal cord resulting in decreased ability to sense chronic pain and enabling dogs to live much more comfortably" The VCIC has seen remarkable success with this treatment in their canine patients; NIH is now running a clinical trial using this same treatment for people suffering with bone cancer pain.
Love's instinct to help others extends beyond her own career. In 2009, she established the SP2 Interdisciplinary Fellowship to assist those who serve vulnerable children. The generous gift was inspired by the tragic death of Danieal Kelly, a young girl with cerebral palsy who was starved to death by her mother while under the supervision of the Philadelphia Department of Human Services (DHS). Sixteen people were ultimately convicted of charges relating to Danieal's death, including her parents, DHS social workers and provider agency case workers contracted to monitor the child's safety.
"I was horrified and sad about it," says Love. "Yet, having worked with many DHS involved families as a nurse practitioner I knew that this case, while particularly egregious, was not unique."
An op-ed in the Philadelphia Inquirer by SP2 Dean Richard Gelles and Debra Shilling Wolfe, Executive Director of the Field Center for Children's Policy, about reforming DHS impelled her to reach out to SP2. "I'm not a social worker, but I wanted to do something that would make a real difference and help case workers at the agency cope with stress so they are better equipped to follow families and intervene if necessary," she says.
The Interdisciplinary Fellowship is awarded to MSW students at SP2 (as well as Master of Science in Nursing students at the School of Nursing) who demonstrate an interest and commitment to serving children and families in underserved communities. Social work students who receive the fellowship obtain hands-on experience at DHS while they complete their MSW. Additionally, all Fellowship recipients agree to work for two years following their graduation in a job that demonstrably serves at risk children and families in disadvantaged communities.
Looking back on her journey, Love is grateful for her engagement with Penn and the experiences it makes possible. "I feel incredibly lucky to be doing what I was meant to do all my life," says Love. "I've been able to return to my love of animals while still utilizing my nursing education every single day. It's the best of both worlds."