News Details
Faculty Tribute: SP2 Associate Professor Roberta Rehner Iversen Retiring in 2021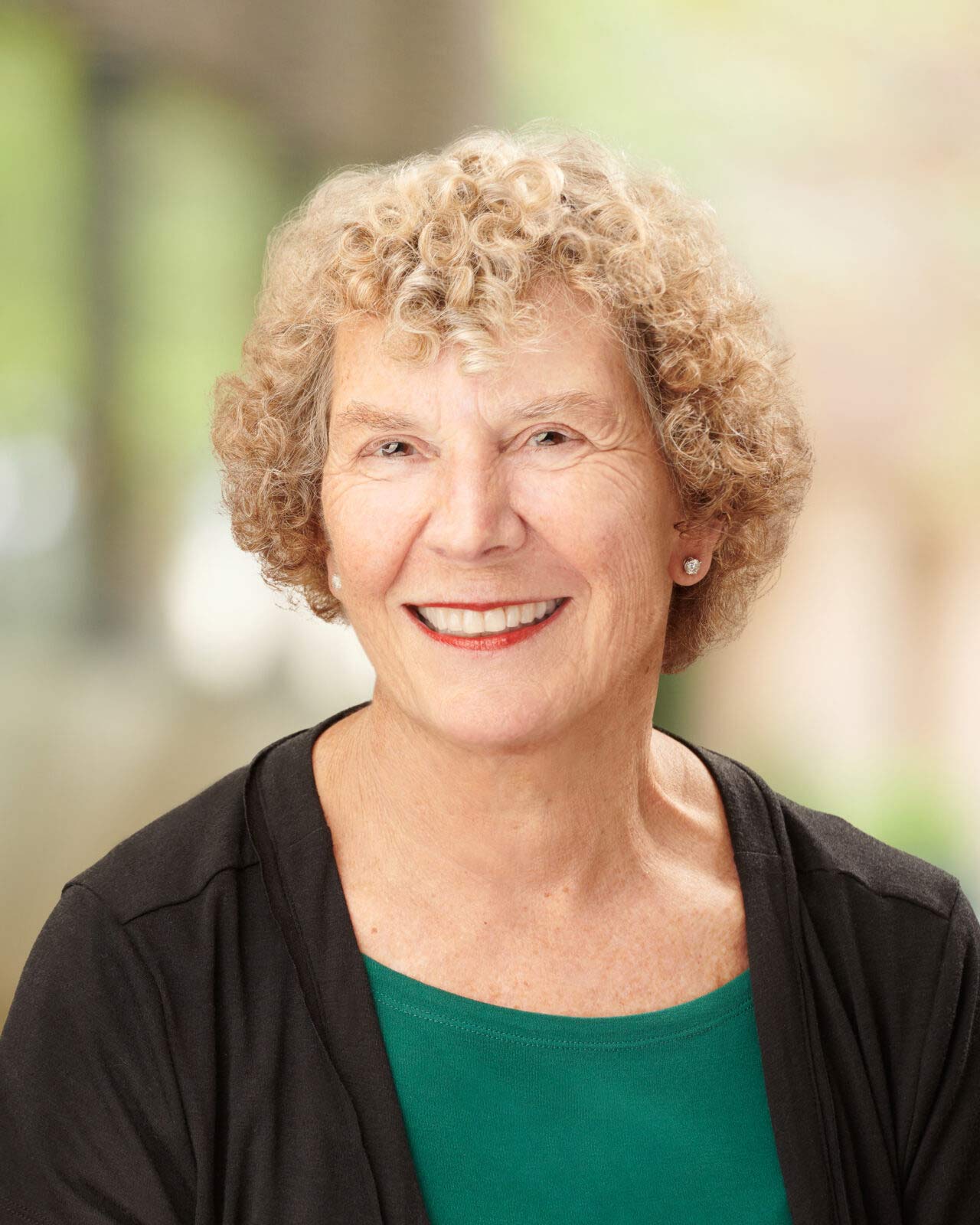 Authored by: Alina Ladyzhensky
Photography by: Provided
Faculty & Research
06/04/21
Roberta (Bobbie) Iversen, PhD, MSS, an associate professor at Penn's School of Social Policy & Practice (SP2), is retiring at the conclusion of the 2021 academic year, after more than two decades on the standing faculty at SP2. Dr. Iversen also served as a faculty associate at the Penn Institute for Urban Research and as affiliated faculty at the Alice Paul Center for Research on Gender, Sexuality and Women.
In 2014, Iversen was named to the inaugural class of Fellows of the Society for Social Work and Research. She was also appointed to the Executive Committee of the Mayor's Shared Prosperity Philadelphia anti-poverty initiative from 2013-2018 and to the Philadelphia Poverty Action Plan in 2018. In these anti-poverty initiatives, Iversen's research-based recommendations about ways to reduce poverty and make workforce development more equitable and effective were welcomed and successfully implemented.
"In these two anti-poverty initiatives, I felt very grateful that my research-based recommendations about ways to reduce poverty and make workforce development more equitable and effective were welcomed and successfully implemented," Iversen said.
Iversen's research and publications, which are lodged in theories about stratification and mobility, have focused on lower-earning families and those involved in welfare and workforce development policy and programs. Her ethnographic accounts have shed light on what low-income, working parents need from job training organizations, employers, public schools, and public policy in order to earn enough to support their families.
Her work has been widely published in leading peer-reviewed journals, including Demography, British Journal of Social Work, Social Problems, Longitudinal and Life Course Studies, Journal of Sociology and Social Welfare, and Analysis of Social Issues and Public Policy, among many others. Iversen's expertise with regard to how poverty manifests in cities such as Philadelphia has been cited in local and national media outlets, including WHYY-FM, WVON-Chicago, New York Times, Philadelphia Inquirer, Essence, and Generocity.
Iversen's first book, Jobs Aren't Enough: Toward a New Economic Mobility for Low-Income Families (Temple University Press, 2006), co-authored by A.L. Armstrong, led to more equitable housing policy in Milwaukee and more effective workforce development programs and policies in New Orleans, Seattle, St. Louis, and Philadelphia. Drawing upon ethnographic research, made possible by grants from the Annie E. Casey Foundation, the study demonstrates how the social institutions of family, education, labor market, and policy all intersect to influence or inhibit employment mobility.
Her second book, What Workers Say: Decades of Struggle and How to Make Real Opportunity Now (Temple University Press, June 2022), illustrates the major changes in the US labor market over the last 30+ years through more than 1,000 intensive and repeated interviews with people who describe their job experiences during those years.
"The workers describe their struggles, alongside occasional satisfactions, in manufacturing, construction, printing, clerical, healthcare, retail, real estate, architecture, and automotive service jobs as the labor market shifted from better-paid manufacturing jobs to lower-paid service industry jobs. Some may recognize how Studs Terkel influenced me here!" Iversen explained. "From the 1980s onward, employers basically did away with on-the-job training and built productivity through layoff and extensive overtime among existing workers rather than through additional hiring; thus, many experienced long periods of no work or not enough work. In that context, Speaking of Work proposes that compensated civil labor could be a way for people to work at least some of the time in settings that utilize their capabilities and passions—especially if they find their labor market jobs precarious and unpredictable. Compensated civil labor could buffer labor market precarity for millions of people and simultaneously enable workers to contribute meaningfully to their communities, states, and the nation's failing infrastructure."
Although Dr. Iversen initially planned to be solely a researcher and writer, a chance teaching invitation at Bryn Mawr College's Graduate School of Social Work and Social Research, where she had received her MSS and PhD, quickly translated into her continuous love of teaching.
"I came to graduate work as a mother of four who remained involved in education for racial equity and for holistic secondary education, so I completed my MSS and PhD studies and degrees part-time at GSSWSR. During this period, I also tended to my children, aging parents, and community service efforts, and worked part-time as a clinical social worker," Iversen shared. "When I applied to the PhD program at Bryn Mawr, I had no plan to be an academic; I just wanted to think and learn more about complex social ideas and issues. After receiving my PhD in 1991, the then-Dean of GSSWSR invited me to teach Foundation Practice as a part-time instructor, even though I mainly wanted to do research and write about it. But I thought the course sounded interesting, so I said yes, and immediately I loved it! Since then, I have never stopped loving teaching!"
"And when the opportunity came to apply for a standing faculty position at Penn, I was lucky enough to get it. I had earlier been part of a small group examining welfare reform and privatization, headed by Mark Stern and Michael Reisch, so I knew Penn was an exciting place," she continued. "I have relished the breadth and depth that Penn and SP2 have offered my research, teaching, and broader collegial and societal involvement ever since!"
Throughout her academic and teaching career, Iversen has provided master's and doctoral students with real-life examples from her and others' research that extend understanding about poverty, welfare, work, stratification, social policy, social programs, and mobility, as well as about the racial, gender, and other forms of discrimination in each area. Iversen previously served as SP2's Associate Dean for Academic Affairs from 2000-2005, and Faculty Director of the Master of Science in Social Policy (MSSP) program from 2009-2016.  In 2009 and 2019, she received the School's Excellence in Teaching Award for Standing Faculty.
People
Roberta Rehner Iversen, PhD, MSS

Associate Professor

Contact

Email