News Details
Exploring the Impact of Policy From the Ground Level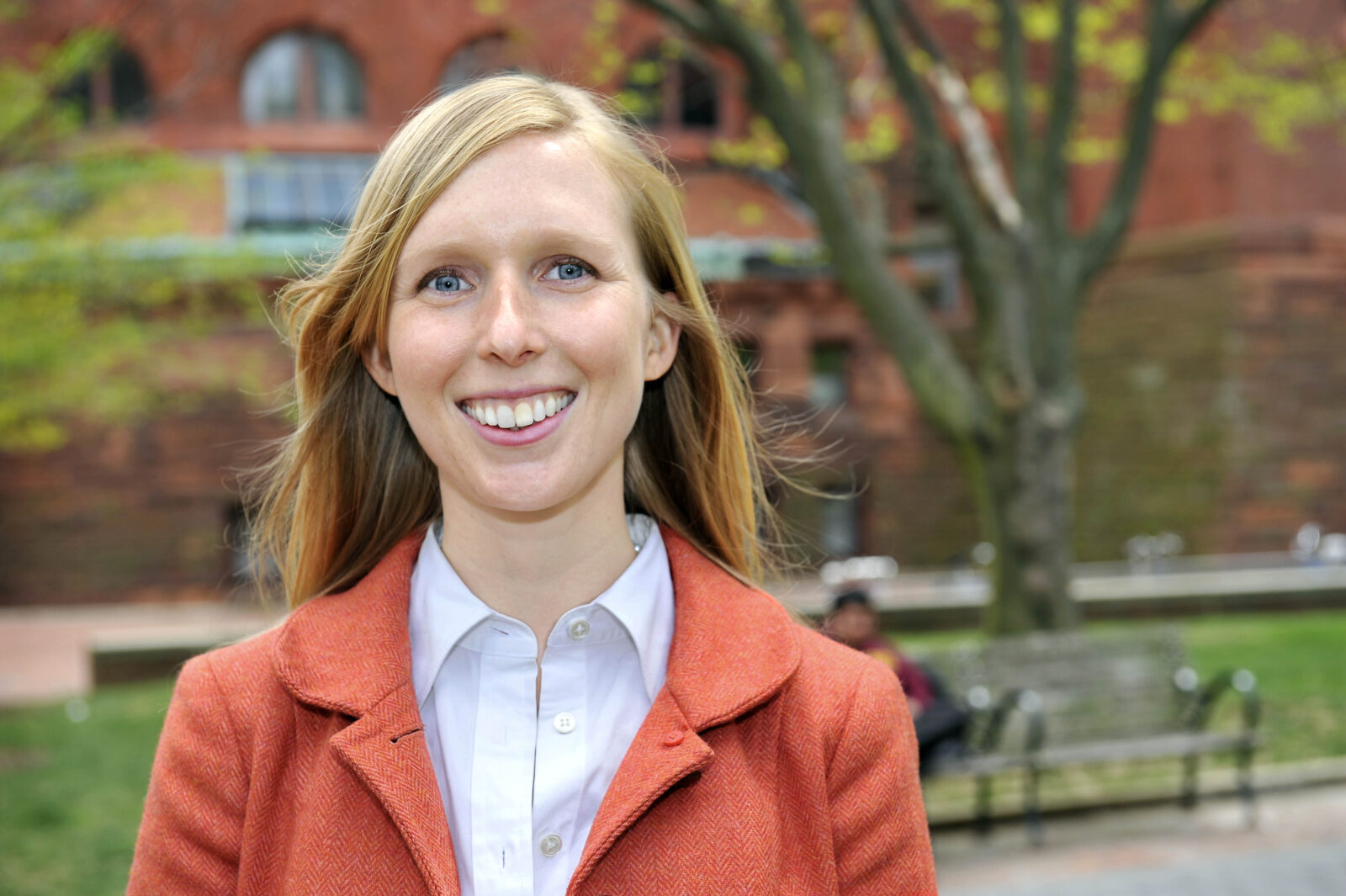 Authored by: Lisa Dugan
Photography by: Candace diCarlo
Many students are drawn to SP2 because of the high caliber of the school's faculty and its impact on critical social issues. Such was the case for MSW/MPA candidate Rebecca McElroy.
Focusing on child welfare, McElroy was working as a legislative assistant to Representative Jim Cooper of Tennessee when she was asked to prepare the Congressman for a meeting with SP2 Dean, Richard Gelles, PhD., a national child welfare expert. "In preparing for that meeting, I read a great deal about both the Dean's work and SP2 that I found very impressive" she recalls.
Interested in pursuing a career in public policy, McElroy wanted to better understand child welfare from the ground level but didn't think a traditional social work program was for her.
"I was attracted to SP2 because it emphasized policy as well as practice," she says.
As a degree student, McElroy says her work at the Fels Institute of Government perfectly complements what she is learning at SP2. While her background is in federal policy, Fels piqued her interest in city government. She is able to nurture that interest through her Field Center placement working with Dr. Cindy Christian, Medical Director at the Philadelphia Department of Human Services (DHS). There she supports Christian in her efforts to measure and improve health outcomes for children served by the child welfare system by researching policies in other jurisdictions, exploring methods for data collection and examining the way information is shared across services.
As DHS' first medical director, Christian is focusing on three primary areas with McElroy's assistance. They include: identifying procedures to measure the health of children and youth served by the child welfare system; codifying the screenings and assessments these children need; and determining how primary care can occur most effectively for children in the system.
"I love the potential for impact you have at the city level," she says. "You can really see the direct effect of the decisions you make on individuals being served."