News Details
Edmund W. Gordon Social Policy/Social Justice Lecture Hosts Inaugural Event with David J. Johns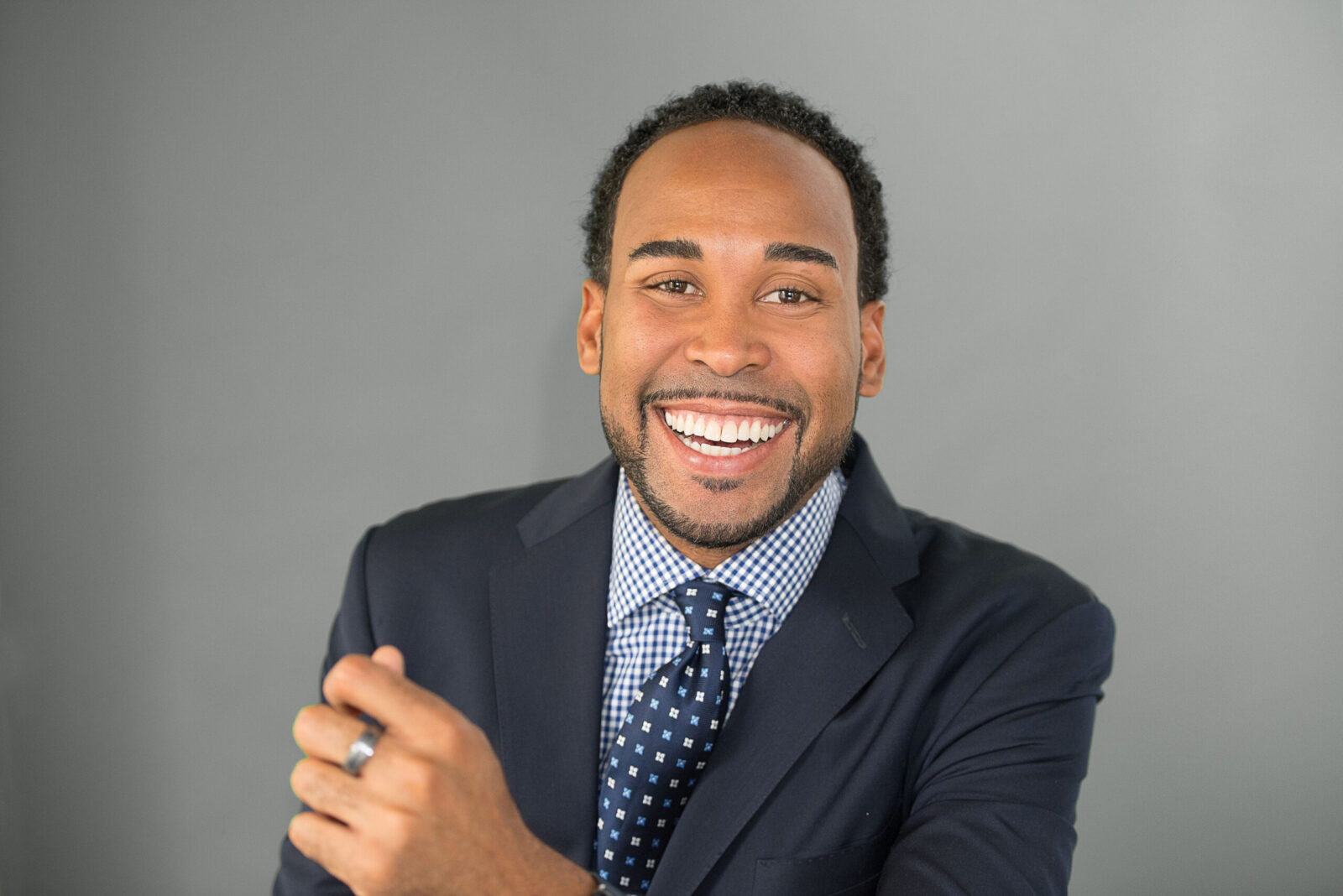 Authored by: Alina Ladyzhensky
Photography by: Provided
Faculty & Research
12/07/20
The Edmund W. Gordon Social Policy/Social Justice Lecture series, hosted by the Master of Science in Social Policy (MSSP) program at Penn's School of Social Policy & Practice (SP2), launched with an inaugural event on November 16, 2020, featuring speaker David J. Johns.
The lecture series was established in honor of Dr. Edmund W. Gordon, a distinguished scholar of psychology whose work has been instrumental in the field of social policy. Gordon's research is broadly interested in the development of socioeconomically disadvantaged youth and children of color in America. He is widely known for his research on diverse human characteristics and pedagogy, and the education of marginalized populations. Gordon was essential in developing the Head Start program, a longstanding national social policy program that addresses the social consequences of poverty on child development.
Following introductory remarks from MSSP program director Ezekiel Dixon-Román, PhD, Gordon himself was present to introduce the series' first speaker.
"I am especially pleased that our lecturer tonight is a bright, young social activist— a scholar who believes in action, following in the tradition of one of my mentors, W.E.B. Du Bois," Gordon said. "Du Bois believed that knowing is not enough. Knowing carries with it the responsibility to act on what one knows. David J. Johns is a scholar who acts."
Since 2017, Johns has served as the executive director of the National Black Justice Coalition (NBJC), a civil rights organization dedicated to the empowerment of Black lesbian, gay, bisexual, transgender and queer (LGBTQ) people, including those who are living with HIV/AIDS. Prior to his role at the NBJC, Johns was appointed as the first executive director of the White House Initiative on Educational Excellence for African Americans by President Barack Obama. The Initiative worked across federal agencies, along with partners and communities, to produce education and workforce development programs for African American students of all ages. An acclaimed thought leader and champion of social justice, Johns' career has focused on improving life outcomes and opportunities for Black people, as well as dedicated advocacy for youth and communities that are often neglected and ignored. He is currently pursuing a PhD in sociology and education policy at Columbia University.
Johns' talk focused on intersectional social justice and praxis, and the importance of ensuring that intersectionality is the lens through which individuals and organizations make decisions in developing and implementing policy. His remarks were followed by a Q&A and conversation with attendees.
"In conversations about race, gender, sexual identity, gender orientation, our expression or ability status, or any other way that we have come to make sense of our differences, which should be celebrated, we have to be mindful of the fact that there are people who hold intersectionality in their being, who exist in society in ways that make them multiply marginalized and oppressed as a result of these identities," Johns said.
"I'm acknowledging the invitation that I'm making to everyone here to do more work, to learn new language to think about new ways of acknowledging your own privilege, and then shifting into what Yolanda Sealey Ruiz calls 'critical humility', such that we can, in practice, apply the things that too often we study or name and don't really know," he later continued. "[T]here are individuals and organizations like the National Black Justice Coalition who stand ready to support anyone who is willing to take me up on this invitation to get into their arena."
A recording of the event can be viewed here, using the passcode 3O8wDJ%D.