News Details
DSW Student Gives a Voice to Inner City Youth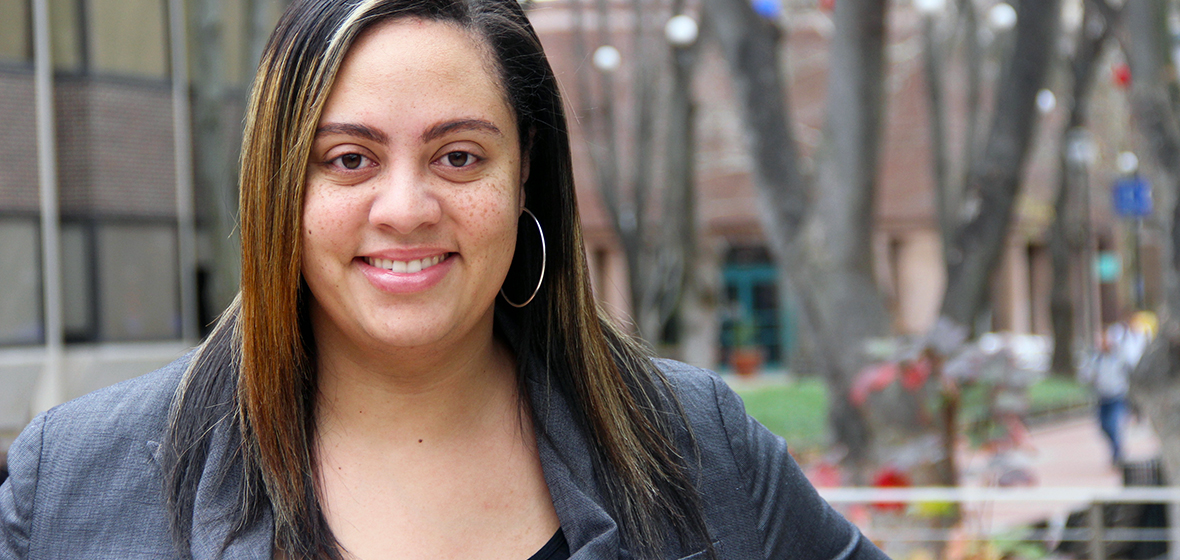 Authored by: Jessica Bautista
Photography by: Jessica Bautista
Everyone has a story, but not everyone talks about it – or knows how to. Fortunately, graduate students like Meagan Corrado are helping inner city youth talk through their past traumas and begin on a path to healing.
Corrado, a doctoral candidate in the School of Social Policy & Practice's DSW program, recently published "Storiez: A Guide for Therapists," an intervention guide for clinicians.
"Storiez is a 9-step process to help youth create, voice, and honor their trauma narratives," Corrado explained. "It incorporates principles of social work practice into its theory and application… With this approach, the therapist supports clients in exploring not only past trauma but sources of strength and resilience."
"Storiez" includes two guidebooks – one for the therapist and one for the client, 10 video clips, and training in the intervention.
Corrado is a licensed clinical social worker, currently serving youth in the Philadelphia and Camden, NJ areas. She specializes in children and adolescents who have experienced trauma. Her experience includes clinical work in a variety of settings including community mental health agencies, residential treatment facilities, schools, and homes.
In her clinical practice, Corrado takes a creative approach to her interventions with children, adolescents, and families, incorporating elements of art, music, poetry, and play therapy.
"I became interested in helping people from a very early age when I helped family members cope with feelings. From elementary school to high school, I always found myself helping others express feelings and talk about difficult situations. Social work was the perfect career path for me," Corrado said.
"A few years after I completed my Bachelor of Social Work and Master of Social Services, I decided that I wanted to further hone my clinical skills through a doctorate at Penn. I was drawn to the fact that SP2's DSW program accommodates the needs of working professionals.  I also liked the diversity of topics studied by Penn students and the opportunity for creativity during the dissertation process."
The School's three-year DSW program is known for its accessibility for busy graduates like Corrado, offering a cutting-edge doctoral education through a hybrid of video conferencing and on-campus evening courses taught by renowned faculty and clinicians from across the country.
Corrado is currently in the process of scheduling her dissertation defense and is slated to graduate in May 2016.
More recently, Corrado was selected to be a Senior Fellow as part of the SP2 Penn Top 10 Social Justice & Policy Issues for the 2016 Presidential Election. SP2 Penn Top 10 is a multimedia initiative wherein SP2 experts address some of the nation's most pressing issues through essays, animations, op-eds to inform critical election-time discussion.
Learn more about "Storiez" here and also about SP2's DSW program by visiting SP2's website.