News Details
DSW Alumna Publishes Innovative Palliative Care Study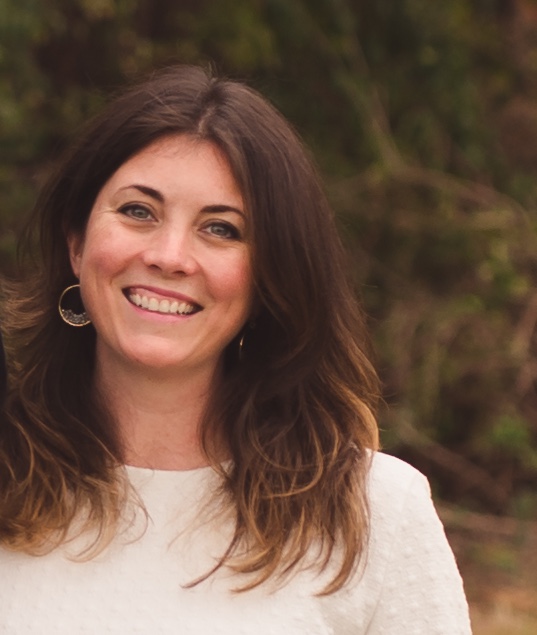 Authored by: Alina Ladyzhensky
Photography by: Provided
Christin Gregory, MSW '08, DSW '14, at Penn's School of Policy and Practice (SP2) has published a groundbreaking study in the field of palliative care.
Gregory's research findings, "Problem Solving Therapy for Home-Hospice Caregivers: A Pilot Study", which appear in the Journal of End-of-Life and Palliative Care, have generated new knowledge in what is considered to be an underdeveloped field of research. This study offers the first pilot randomized clinical trial using manualized Problem-Solving Therapy (PST) for depression and stress among home-based hospice caregivers.
As a social work expert in hospice care, Gregory endeavors to identify solutions to hospice-at-home family caregiver stress and depression through her research.
"We found that the intervention significantly improved caregiver quality of life scores, and showed a clinical improvement in the positive problem orientation and rational problem-solving subscale scores for the intervention condition as compared to the control condition. We also concluded that brief problem-solving therapy delivered by a hospice social worker was an acceptable and feasible tool for routine use in the home-hospice setting," she explained. "That, for me, was key; that this manualized, structured and effective approach was applicable to routine hospice social work care. I have trained social workers to use PST in end-of-life care, and my hope is that this study will reach even further in disseminating this useful tool, and ultimately help more caregivers."
During her doctoral studies, Gregory worked with Zvi Gellis, PhD, an SP2 professor and director of Penn's Center for Mental Health and Aging Research. As Gellis, who served as a co-author on the study, explained, research in the field of hospice care in social work is sparse, which makes Gregory's research on family caregivers all the more important.
"Family caregivers are essential to hospice care for their loved one. They often face negative psychological effects including depression, health problems, and early mortality," Gellis said. "The unmet needs of family caregivers have been echoed throughout the palliative care literature for decades. Emotionally supportive interventions may reduce the psychological distress of caregivers, but evidence of effective interventions is lacking."
"Hospice social workers are in the position to provide such interventions at a critical juncture. Counseling is a large component of the hospice social work role and is often provided to patients and their family members/caregivers in their place of residence," he continued. "Hospice social workers have the training and skills to provide effective interventions to reduce caregiver distress and improve their quality of life."
A private practitioner specializing in supporting caregivers, Gregory has extensive experience working as a hospice social worker, as well as in community mental health. Her research area of expertise is aging and end-of-life care, with a special interest in caregivers—in particular, as she expressed, "how can we better help and support the people who are helping and supporting (and often at the same time loving) the chronically ill and the dying; who may be facing their own personal health concerns and needs; and who we know face increased morbidity due to the stress and demands of the caregiver experience."
"The goal of my research was to contribute something that could help a social worker like me— a hospice or palliative care social worker who was looking for more evidence-based interventions to use with their clients. I had access to a lot of anecdotal practice and wisdom but felt there was great lacking in research that examined how social workers help and what changes they effect in their work with caregivers," Gregory said.
"I found Problem-Solving Therapy interesting because of its brief duration and simple application in this setting and was impressed by the evidence of its positive effects on similar/related populations, particularly the work of SP2's Dr. Zvi Gellis."
In addition to her private practice and research, Gregory is a lecturer at SP2 and Chestnut Hill college. She heartily encourages students and early career researchers to pursue publication and continue expanding knowledge in the area of social work, just as her study has done.
"I would like to tell fellow DSW students and alums not to be afraid of publication! It is a very achievable goal through the support of this program," she said. "Find something you're passionate about or a research need in your area of study and go for it! You can be the one to publish findings and help your fellow social workers by contributing knowledge and research to the field."
People
Zvi D. Gellis, PhD

Professor

Contact

office: 215.746.5487

fax: 215.573.2099

Email