News Details
Dr. Phyllis Solomon Joins 2015 Class of Fellows of the Society for Social Work and Research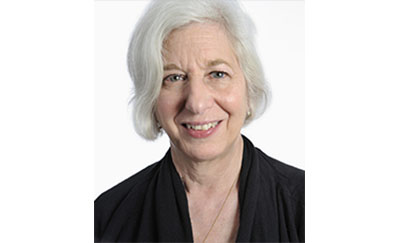 Authored by: Jessica Bautista
Faculty & Research
01/23/15
This month, distinguished professor and researcher Dr. Phyllis Solomon was invited to join the 2015 class of Fellows of the Society for Social Work and Research (SSWR).
Solomon, a member of SP2's standing faculty since 1994, is internationally known for her research on clinical services and service system issues related to adults with severe mental illness and their families. Her work has been recognized by the American Association of Community Psychiatrists, U.S. Psychiatric Rehabilitation Association, and Society for Social Work and Research.
With all of her notable accolades over the years, however, Solomon was still caught off guard by the honor of SSWR's invite.
"I was surprised. This Fellows designation is earned by a point system in terms of service to the organization and this is only the second year of the creation of this designation," Solomon said. "But I do believe it is important to recognize the contributions of those who have done a lot of service for the promotion of a cause."
The SSWR Fellowship was established to honor and recognize current SSWR members for their individual accomplishments, leadership and contribution to SSWR as a scientific society. SSWR Fellows are expected to serve as role models and mentors for individuals pursuing careers in social work research and are to advance, disseminate and translate research that addresses issues of social work practice and promotes a diverse, equitable and just society.
Many would agree that Solomon's work speaks for itself and makes her a choice selection to advance SSWR's mission. She is most recognized for her studies surrounding mental illness, which includes an array of issues within this domain, such as criminal justice, HIV, homelessness, family support and violence against caregivers – all related to adults with severe psychiatric disorders.
Solomon has received countless honors over the course of her impressive career – she has been named a Fellow of the American Academy of Social Work & Social Welfare for her distinguished accomplishments as a scholar and practitioner dedicated to achieving excellence in high impact work that advances social good.
In 2010, she also received a Fellowship from the Japan Society for the Promotion of Science and spent time in Japan to work on implementation and methods for evaluation of evidence-based practices, particularly for persons with mental illnesses.
"I will continue to serve SSWR as I believe its mission is an important one for the social work profession itself."
Before Solomon, two other esteemed SP2 faculty members – Dr. Zvi Gellis and Dr. Roberta Iversen – were inducted into the first cohort of SSWR Fellows last year.