News Details
Dr. Iversen and Dr. Gellis Named Society for Social Work Research Fellows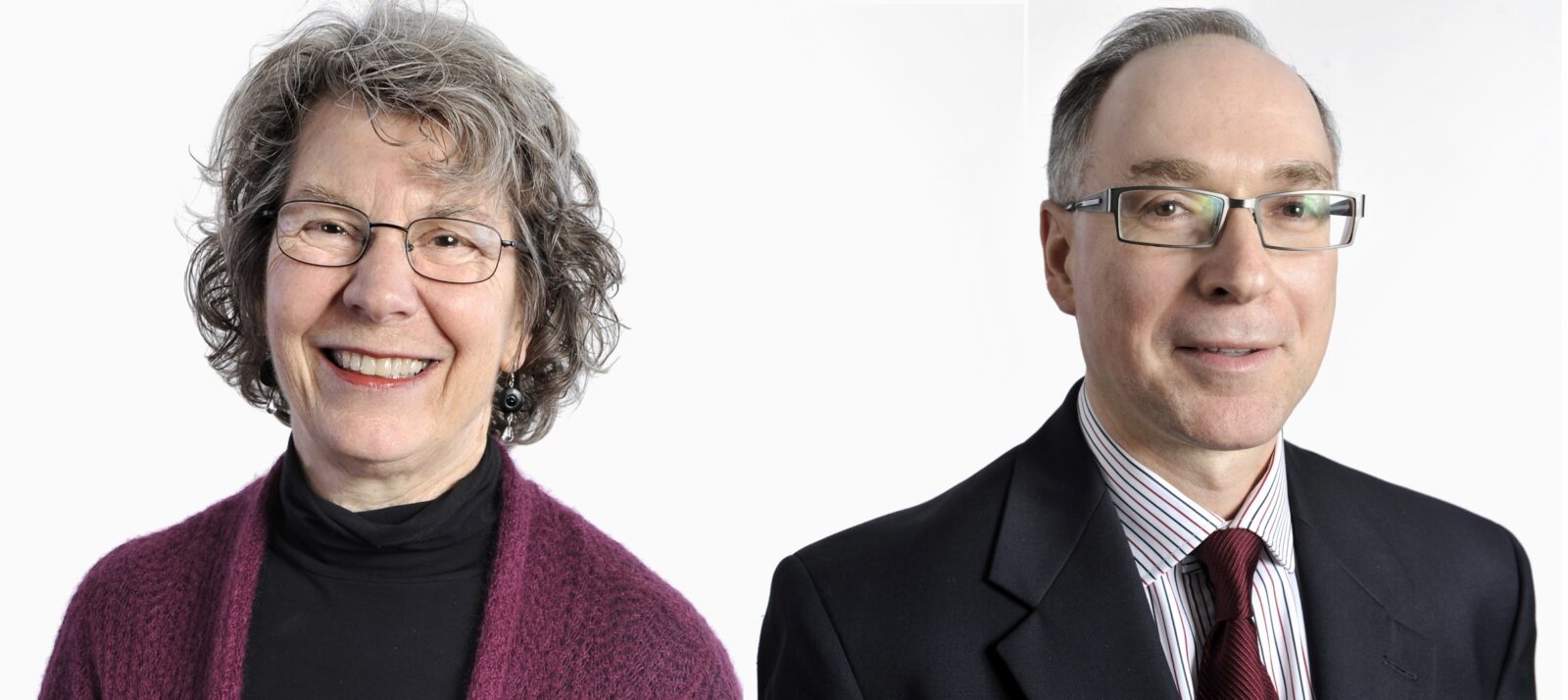 Authored by: Rose Bender
Photography by: Candace diCarlo
Faculty & Research
01/01/14
The Society for Social Work and Research (SSWR) inducted Dr. Roberta Iversen and Dr. Zvi Gellis into the first cohort of SSWR Fellows at the SSWR annual conference, held on January 15 – 18, 2014.
SSWR Fellows serve with distinction to advance the mission of the Society– to advance, disseminate, and translate research that addresses issues of social work practice and policy and promotes a diverse equitable and just society.
"The Society for Social Work Research (SSWR) is the premier professional organization for social work researchers," Richard Gelles, PhD, Dean, The Joanne and Raymond Welsh Chair of Child Welfare and Family Violence, explained. "We are fortunate to have two of the major contributors to SSWR on our faculty at Penn."
The Fellowship honors and recognizes SSWR members for their individual accomplishments, leadership, and contribution. Fellows will serve as role models and mentors for those pursuing careers in social work research.
Dr. Roberta Iversen is Associate Professor and Director of the Master of Science in Social Policy Program (MSSP). She uses ethnographic research to better understand and improve welfare and workforce development policy and programs and to extend knowledge about economic mobility, especially in relation to families who are working, but still poor.
Dr. Zvi Gellis is Professor, Director of the Center for Mental Health & Aging, Director of the Ann Nolan Reese Penn Aging Certificate, and Director of the Program in Mental Health Education Assessment, Recovery, and Leadership for Social Workers. His primary area of research is late life depression, telehealth technology, and integrated health and mental health services. His research has contributed to efforts to improve depression care for homebound medically ill older adults.