News Details
Dr. Chao Guo Named Penn Fellow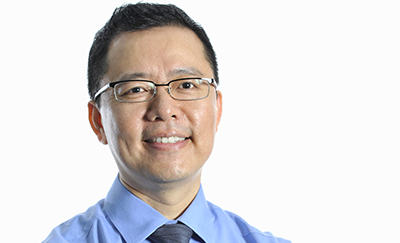 Authored by: Jessica Bautista
Photography by: Candace diCarlo
Faculty & Research
01/23/15
Congratulations to Dr. Chao Guo, associate professor of nonprofit management at the School of Social Policy & Practice. Guo recently accepted an invitation to become a Penn Fellow.
Guo, whose research surrounds the intersection between nonprofit and voluntary action and government, was one of eight mid-career faculty members selected to join the prestigious program this year.
"I'm honored to be selected as a Penn Fellow. I am absolutely thrilled about this wonderful opportunity. I'm looking forward to participating in this program, meeting with other fellows and academic leaders, and learning more about how the university works," Guo said.
In addition to Guo's research and teaching responsibilities, he is actively involved in professional and community service activities. He is the Senior Vice President of the International Council of Voluntarism, Civil Society, and Social Economy Researcher Associations and currently serves on the boards of directors of the Association of Research on Nonprofit Organizations and Voluntary Action and the Nonprofit Quarterly.
Prior to coming to Penn, Guo was on the faculties of Indiana University, the University of Georgia, and Arizona State University. He received his Ph.D. in Public Administration from the University of Southern California.
"As a nonprofit leadership scholar, I'm particularly interested in contributing to the governance and strategic leadership of the University," Guo added.
The Penn Fellows program, formed in 2009, is designed to provide a select group of developing campus leaders with an opportunity to build University-wide networks, think strategically about higher education, and learn more about Penn and its programs by interacting informally with members of the University's executive team.