News Details
Discovering the "Fit" in Social Work and Public Health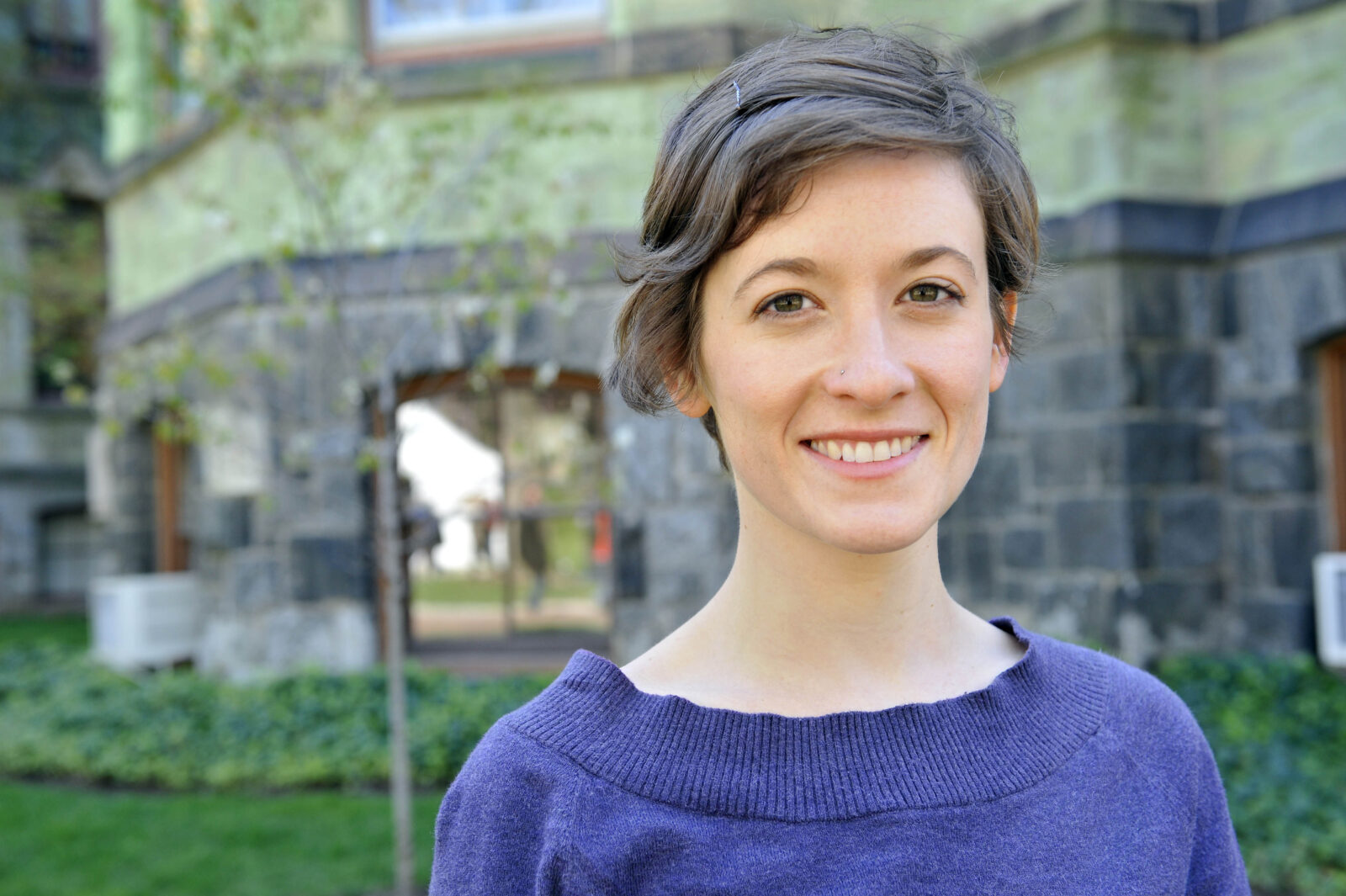 Authored by: Lisa Dugan
Photography by: Candace diCarlo
For MSW/MPH candidate Beth Stelson, program design is a messy process she finds thoroughly enjoyable. "I love that it is reliant on coalition building and collaboration. It is a puzzle and I enjoy the challenge of figuring out how it all fits together." Her passion for the process led the Brown graduate to found a nonprofit in New Orleans' 9th Ward. The organization, which focuses on sustainable economic development for local businesses, established a reuse district—similar to an arts district—aimed at promoting reuse and recycling.
"Post Katrina, New Orleans had no formal recycling program and awareness had plummeted," she says. At the same time, the local economy was heavily dependent on reuse businesses such as thrift stores, pawn shops and used tire stores. Without marketing capital, however, these businesses had no way to grow. "The reuse district not only raised awareness about the benefits of reuse, but also generated interest in these local businesses, which helped increase their profits," says Stelson. The initiative was so successful it was formally recognized by the City of New Orleans.
Despite her experience working within a vulnerable community, Stelson had not considered social work as an option. "I assumed I'd go into law or public policy," she says. But after volunteering at an HIV/AIDS organization, she realized how much she enjoyed working with individuals. "I was very interested in public health and it occurred to me that with a social work degree, I could apply interpersonal clinical skills to public health policy."
She was attracted to Penn's Social Work/Public Health dual degree because both schools are relatively small and offer an individualized education where she would not be anonymous. Moreover, she viewed Philadelphia as a community in which she could invest herself.
"I also like the fact that SP2's field placement begins right away," says Stelson who is currently providing medical case management services at Action AIDS. She is also a social work coor- dinator at the United Community Clinic where she is part of an interdisciplinary team that includes medical, nursing, optometry, dental and undergrad students. "The hands-on experience I get in the field feels like a much more practical way of learning." she says.