News Details
Discover SP2's Story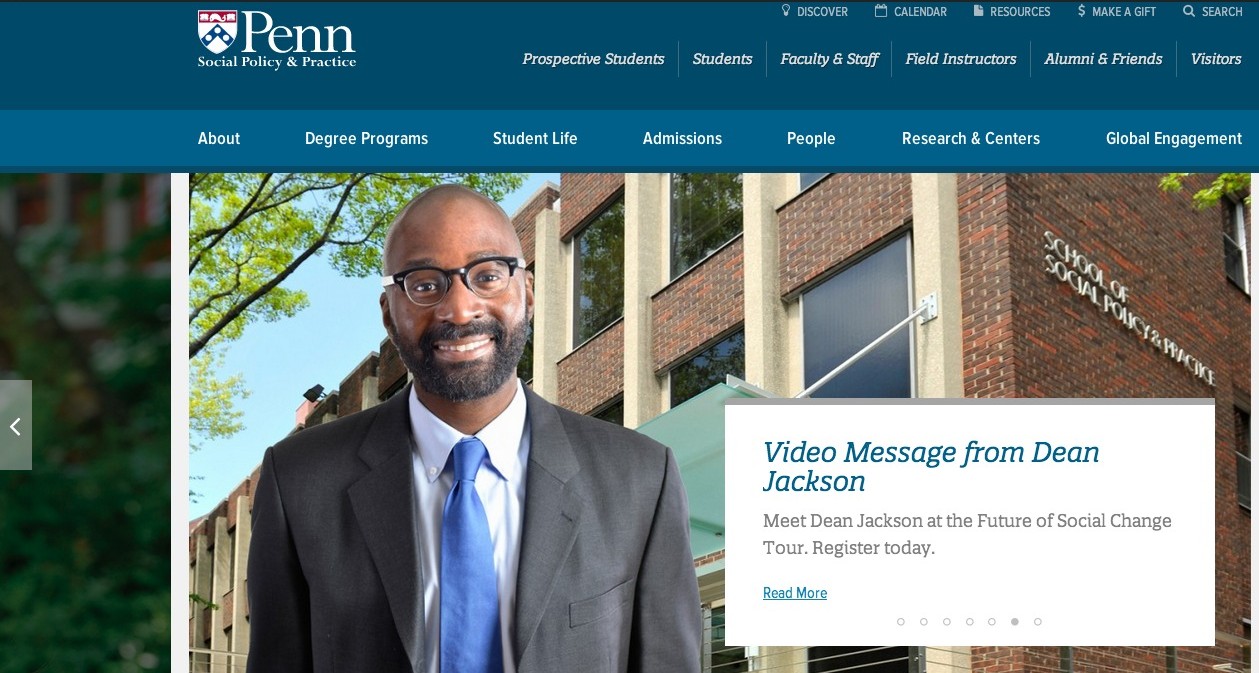 Authored by: Rose Bender
Last week, Dean John L. Jackson, Jr. announced the School of Social Policy & Practice's completely redesigned website.
Highlighting the work and experiences of faculty, students, and alumni, the newly created Discover SP2 feed tells an ever-evolving story of the School. Driven by striking visuals, visitors can easily explore the latest news from faculty, research centers, alumni in the field, global engagement programs, donors, and current students.
The website utilizes  a responsive layout that recognizes a user's device type, such as a tablet or smartphone, and optimizes the format of the site accordingly.
"The responsive design will enable prospective students from around the world to more easily access information about our programs and dynamic community," said Mary Mazzola, MSW, EdD, Associate Dean of Enrollment Management and Global Outreach.
Recent research from the Pew Research Center indicates that historically under served populations, particularly young people within those populations, are more likely than the population at large to be "cell-mostly internet users."
"We wanted a website that all prospective students could easily access," Mazzola explained. "Our responsive design allows for this."
Since the site launch, the School has already experienced a significant increase in inquiries from prospective students.
Working with J2 Design Partnership, Mazzola and her team prioritized the best practices in higher education web use to develop a site that is dynamic, user friendly, easy to navigate, and highlights the important work of faculty, alumni and students.
You can explore the website here.