News Details
Dean John L. Jackson, Jr. pens op-ed about the issues, election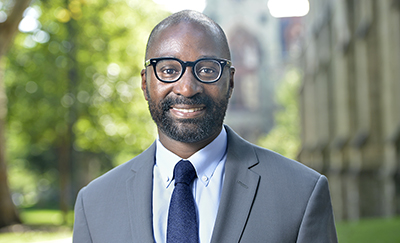 Faculty & Research
09/06/16
Originally published on Philly.com:
Commentary: It's not too late to talk about the issues
By John L. Jackson, Jr.
Labor Day marks the beginning of the end of campaigning for the presidency of the United States, but it probably doesn't feel that way to most people. This has been an exceptionally long election season with candidacies being announced earlier than ever before. (Ted Cruz declared in late March of 2015, almost 650 days before this November election will be held.)
We are witnessing another election that finds many voters clamoring for change. We should be shining a spotlight on pressing social justice and policy issues that might inform that change, such as gun policy, homelessness, mass incarceration, and mental-health treatment concerns, among other things. It would be valuable to hear the leading candidates discuss these topics at length, topics that must be addressed if we want to make sure that any change we create actually increases the health and strength of our communities.
Of course, those discussions would have to be serious and sustained to be effective, and it is becoming more and more difficult for us to have any substantial public conversations about the issues that impact us most. The question is, what's making it so hard?
To read the full op-ed, click here.