News Details
Climate inequality scholar Jisung Park joins SP2's standing faculty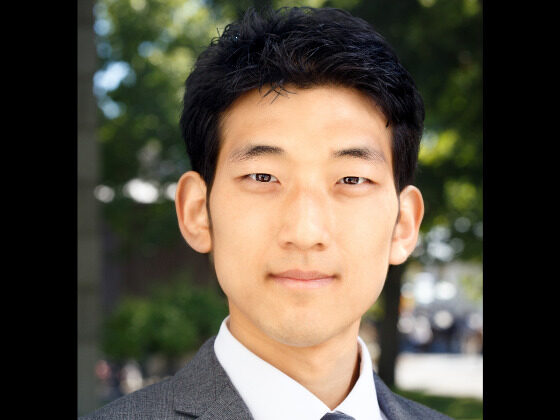 Faculty & Research
01/19/23
Contributing to a growing emphasis on climate justice at Penn's School of Social Policy & Practice (SP2), Dr. Jisung Park has joined the School's standing faculty as an assistant professor. Dr. Park comes to SP2 from the University of California, Los Angeles, where he served as an assistant professor in the Department of Public Policy.
"I am thrilled to have the opportunity to build on the growing momentum around climate and environmental inequality at SP2 and the broader Penn community," says Park, who will be the featured guest in conversation with Ben Jealous at the SP2 Speaker Series event on February 15 at 12:00 EST. "The scale of the challenges are immense, but I believe so are the opportunities for data to inform our understanding of the forces at play and how policy may be crafted to address them effectively."
Park's research has a particular focus on environmental economics, labor economics, climate change, and inequality. His work examines how market failures such as climate change affect social and economic outcomes, in the context of labor and human capital investment. Park is also interested in the process by which individuals and firms may — or may not — adapt to climate change, and how an understanding of adaptation informs the design of climate policy.
Park garnered teaching awards for his work at UCLA and as a teaching fellow at Harvard University. He received his PhD in economics from Harvard University in 2017, having completed his undergraduate studies at Columbia University and received master's degrees from Oxford University while studying as a Rhodes Scholar.
At SP2, Park's primary teaching focus will be on social policy. He will have a secondary appointment at the Wharton School in the Business Economics and Public Policy Department.
About SP2
For more than 110 years, the University of Pennsylvania School of Social Policy & Practice (SP2) has been a powerful force for good in the world, working towards social justice and social change through research and practice. SP2 contributes to the advancement of more effective, efficient, and humane human services through education, research, and civic engagement. The School offers five top-ranked, highly respected degree programs along with a range of certificate programs and dual degrees. SP2's transdisciplinary research centers and initiatives — many collaborations with Penn's other professional schools — yield innovative ideas and better ways to shape policy and service delivery. The passionate pursuit of social innovation, impact, and justice is at the heart of the School's knowledge-building activities.
People
R. Jisung Park, PhD

Assistant Professor

Contact

Email