News Details
CHIP's 2023 High Impact Giving Toolkit supports a more secure future for all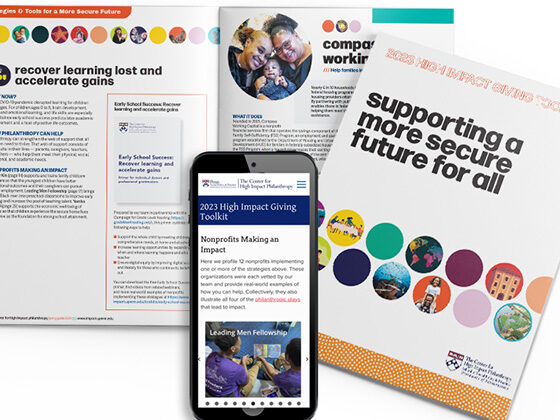 Authored by: CHIP
Photography by: CHIP
Three years into the COVID-19 pandemic, some people have returned to a sense of stability, but many face tremendous uncertainty about the future.
For individual donors and professional grantmakers wondering how to help, the 2023 High Impact Giving Toolkit from the Center for High Impact Philanthropy (CHIP) at Penn's School of Social Policy & Practice (SP2) offers an answer.
CHIP's free annual resource includes the following:
5 strategies to support a more secure future for all
Profiles of 12 nonprofit organizations using evidence-based strategies to create real-world impact
Tips for practicing high impact philanthropy year-round
More resources for identifying nonprofits to support
Donors, grantmakers, and anyone interested in translating generosity and good intentions into high impact can download the free booklet and register for a free webinar — the first in a series — scheduled for Thursday, January 26, 2023, at 12:00 p.m. ET.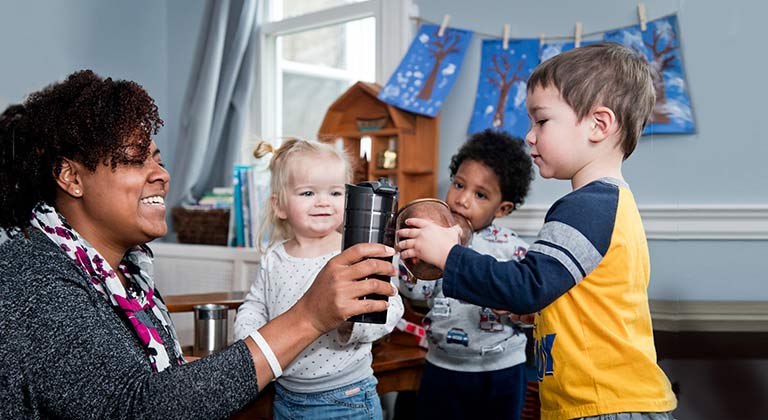 About CHIP
The Center for High Impact Philanthropy (CHIP) is a trusted source of knowledge and education to help donors around the world do more good. Founded in 2006 as a collaboration between Penn's School of Social Policy & Practice and alumni of the Wharton School, it is the premier university-based center focused on philanthropy for social impact. In areas as diverse as closing the achievement gap in the U.S., effective disaster relief, and major global public health issues such as malaria and child mortality, the Center translates the best available information into actionable guidance and educational programs for those looking to make the greatest difference in the lives of others.
About SP2
For more than 110 years, the University of Pennsylvania School of Social Policy & Practice (SP2) has been a powerful force for good in the world, working towards social justice and social change through research and practice. SP2 contributes to the advancement of more effective, efficient, and humane human services through education, research, and civic engagement. The School offers five top-ranked, highly respected degree programs along with a range of certificate programs and dual degrees. SP2's transdisciplinary research centers and initiatives — many collaborations with Penn's other professional schools — yield innovative ideas and better ways to shape policy and service delivery. The passionate pursuit of social innovation, impact, and justice is at the heart of the School's knowledge-building activities.
People
Katherina M. Rosqueta, MBA

Founding Executive Director, Center for High Impact Philanthropy

Contact

Email