News Details
Chad Dion Lassiter, SP2 Alum, Receives 2021 Social Worker of the Year Award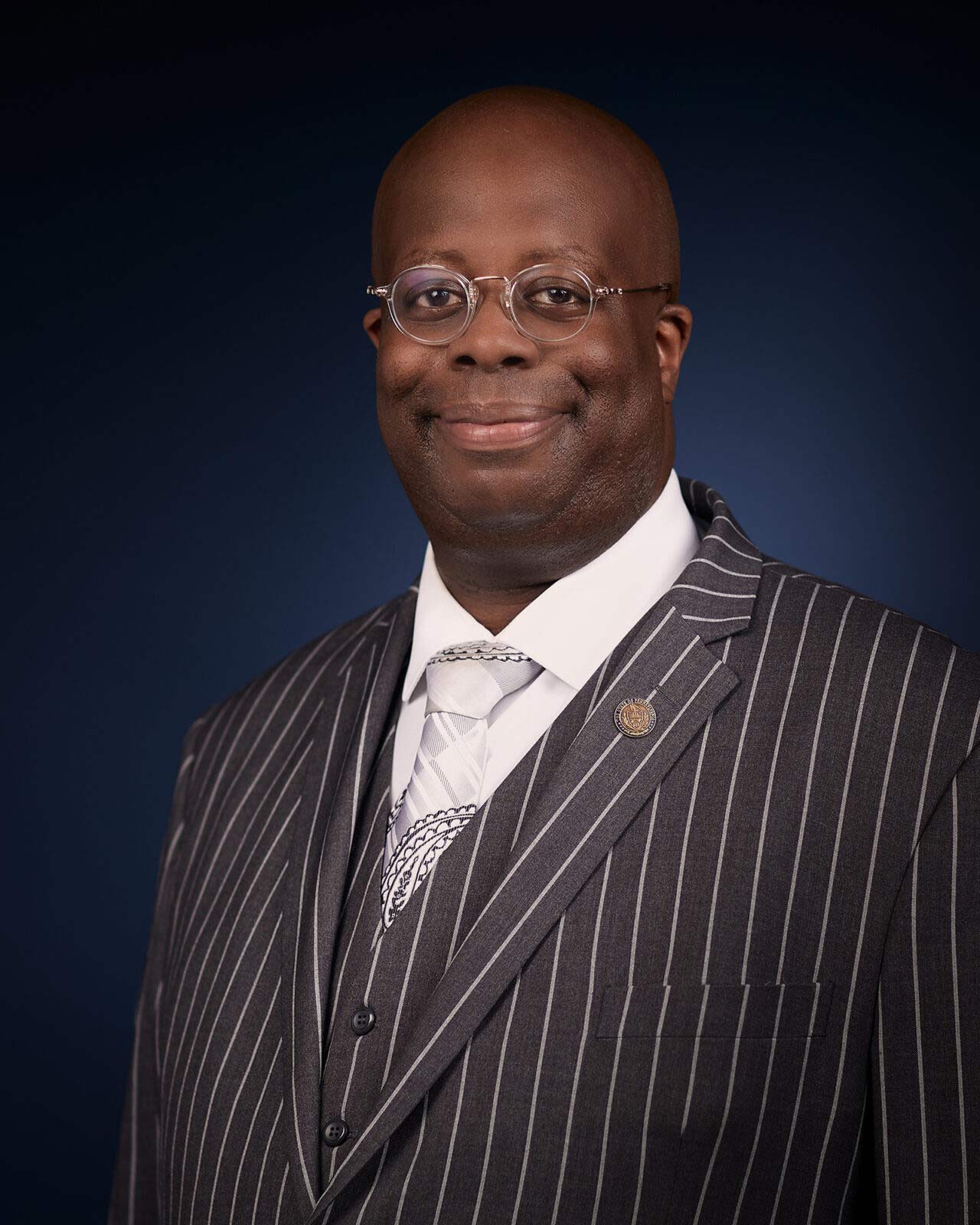 Authored by: Russell Roberts
Photography by: Provided
On October 26th, the National Association of Social Workers, Pennsylvania Chapter, presented Chad Dion Lassiter, Penn's School of Social Policy & Practice (SP2) Alumni Hall of Fame inductee (2019) and Executive Director of the Pennsylvania Human Relations Commission (PHRC) with the 2021 Social Worker of the Year Award.
"This recognition is deeply meaningful to me. From the time that I began studying social work at Penn, to mentoring as a professor and professional, to the work we've accomplished through Black Men at Penn School of Social Work, Inc., it has always been my goal to advance this field and grow the work force for the betterment of humanity," – Chad Dion Lassiter, MSW
The Social Worker of the Year Award honors a member of the National Association of Social Workers (NASW) who exemplifies the best of the profession's values and achievements through specific accomplishments. Award nominees must demonstrate the following criteria to be considered for the award:
Make a demonstrable difference in such areas as advocacy for clients/social policy, social work practice, program development, administration, and research
Demonstrate outstanding leadership
Contribute to a positive image for the social work profession
Take risks to achieve outstanding results
Lassiter, who holds a Master of Social Work degree from SP2, assumed the role of Executive Director of the PHRC in May 2018. He carries more than 20 years of experience in the fields of race relations, conflict resolution, mediation, teaching, counseling, research, re-entry, and policy and prison reform.
"I remain focused on helping others, particularly in our most vulnerable communities. When I consider the vital work being accomplished by my peers across the state, I am profoundly humbled and overwhelmed to have been selected among such an impressive group of colleagues." – Chad Dion Lassiter, MSW
As executive director, Lassiter has legislatively delegated authority to investigate filed complaints alleging unlawful discrimination in the areas of employment, housing and commercial property, and education. He has developed and launched numerous platforms for Pennsylvania citizens to address the issues of hatred within the state.
"Chad is truly deserving of this award. His hard work, commitment, and dedication to social justice and to the field of social work exemplifies what SP2 represents. We, as an institution, could not be more proud of him," said Sara S. Bachman, Dean of the School of Social Policy & Practice at the University of Pennsylvania.
Lassiter is also a co-founder and current President of SP2's Black Men at Penn, the first Ivy League black male group of social workers seeking to recruit more black males into the profession of Social Work, combat violence and racism in schools around the country, and offer diversity and inclusion training.