News Details
Center for Social Impact Strategy Celebrates Alumni, Bold Changes Ahead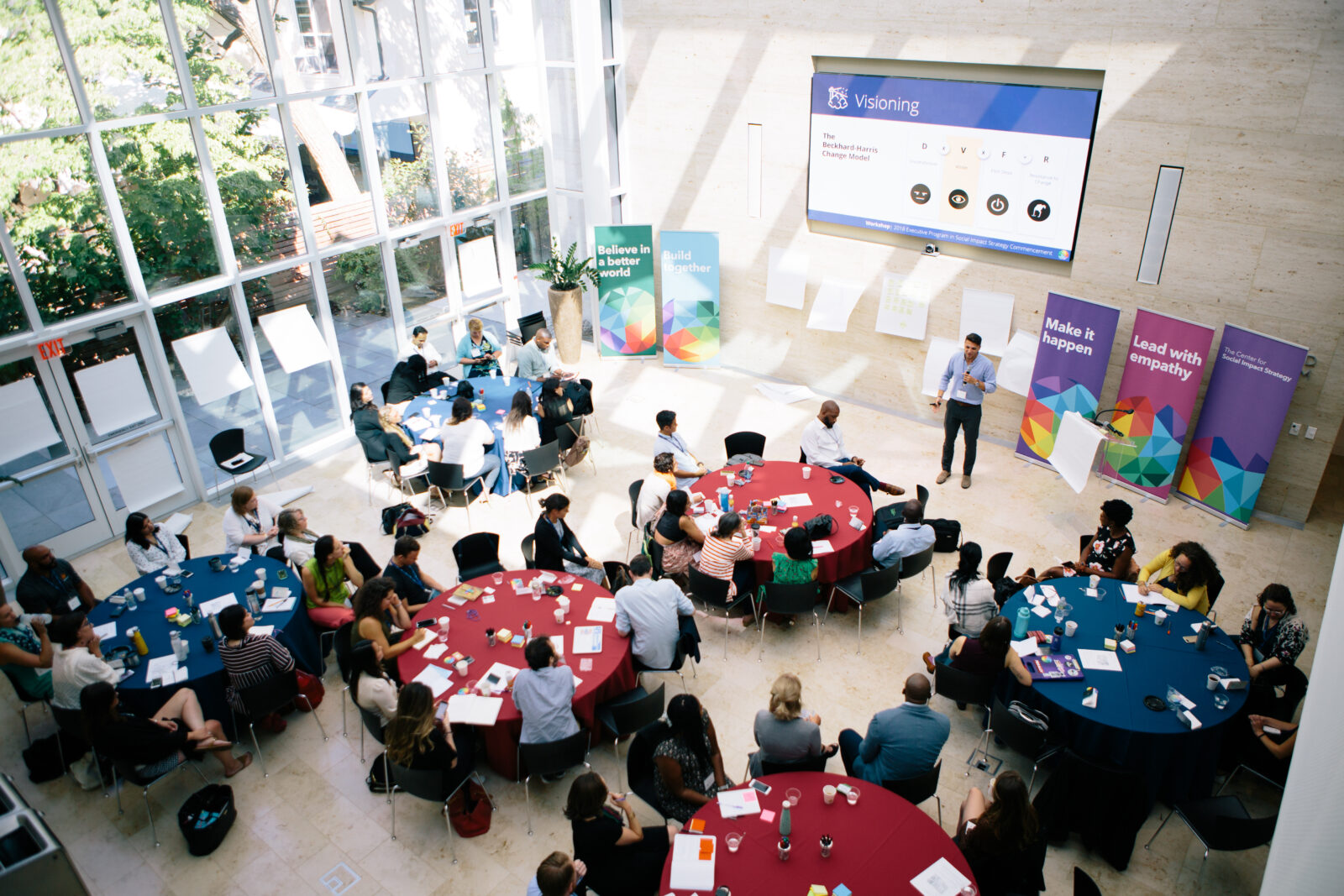 Authored by: Jessica Bautista / Guest Contributor Anna Dausman
Photography by: Provided
Faculty & Research
10/08/18
In September 2018, the Center for Social Impact Strategy (CSIS) celebrated their community with a two-day Alumni Summit.
This year, CSIS – a research and action center in Penn's School of Social Policy & Practice – honored 892 CSIS Alumni: 375 participants in our residential Impact Houses, and 517 graduates of the Executive Program in Social Impact Strategy and our partner program in Arts Strategy.
Special guests included Philadelphia Councilmember Helen Gym, who opened the summit with a reminder that true power is in the hands of the people, and GreenLight Fund Philadelphia Executive Director Omar Woodward.
"Aspirations change as capabilities change. Be as bold as you can be about who you want to be and where you want to be. If you aren't, it is a waste. It undersells the impact you can have in the world," Woodward said in his keynote.
Throughout the course of the event, alumni were able to organize into groups by social impact areas and had the opportunity to discuss knowledge, resources, connections, and goals.
As well, CSIS Managing Director Ariel Schwartz introduced future opportunities for alumni involvement, including mentoring Penn students, applying for an Exec Program teaching fellowship, or supporting CSIS' 5 Year Anniversary Innovation Summit in 2019.
CSIS offers a range of educational programs designed to equip anyone, anywhere to make an impact — from a free online introductory course, to an eight-month Executive Program in Social Impact Strategy; from weeklong residential 'Impact Houses,' to summer PhD fellowships.
Photos of the Alumni Summit can be viewed here.
Other CSIS Opportunities
CSIS is now accepting applications for the 2019 Executive Program in Social Impact Strategy. If you have a friend or colleague who would benefit from this program and community, you can nominate them today. Nominees receive a $500 credit on tuition.
The Global Social Impact House (GSIH) will convene 22 emerging social impact leaders for 7 days of focused learning and leadership development in Belize from January 6-12, 2019.
Apply to the Global Social Impact House by October 10, 2018. Reach out to Program Coordinator Anna Dausman with any questions.