News Details
Celebrity Health Project will Change the Landscape of Black Wellness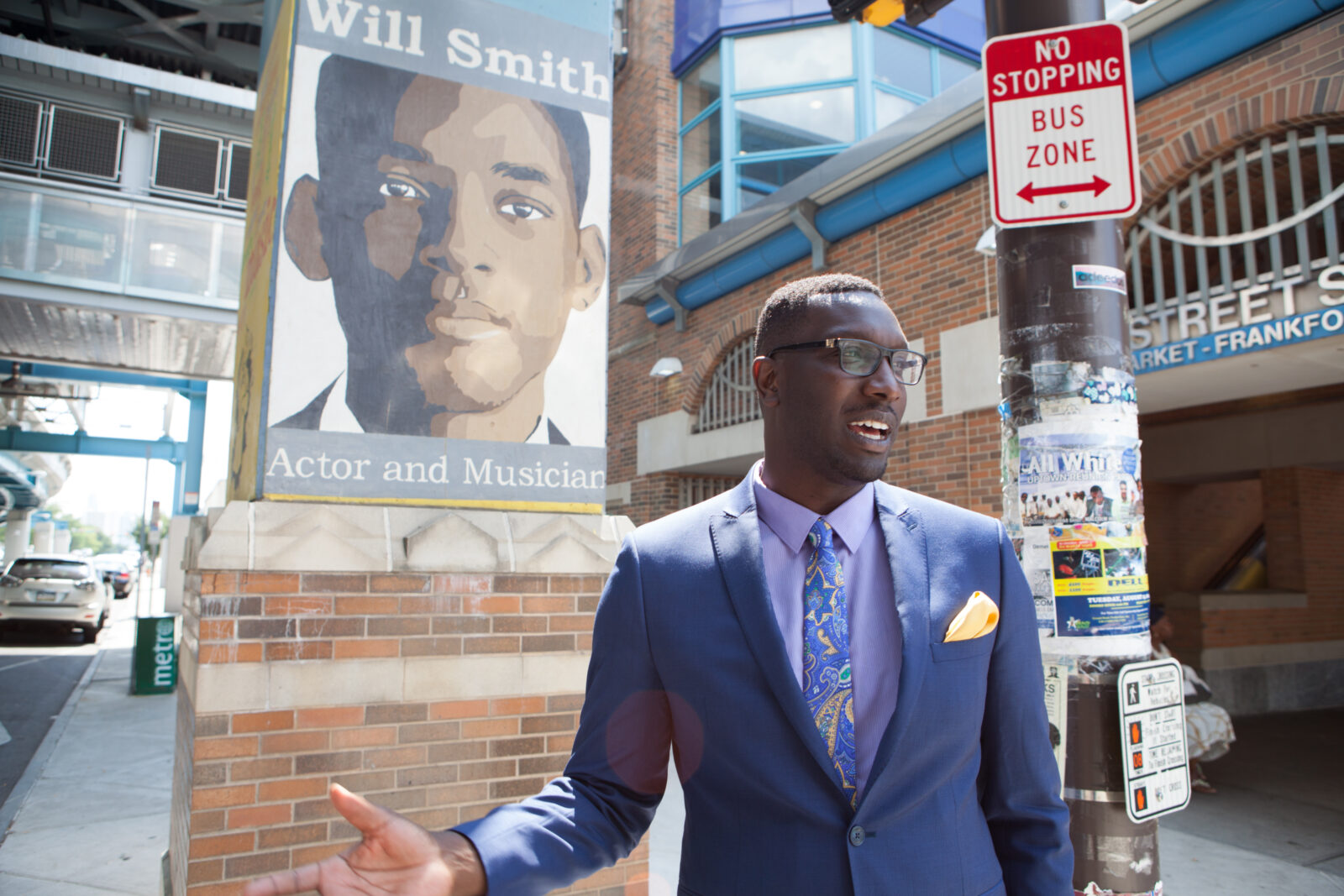 Authored by: Sheila Ballen
Photography by: Michael Scott Whitson
Faculty & Research, Student Life
02/19/18
Today there are multiple ways to measure fame and celebrity, including social media followers, income earned and media mentions. A celebrity endorsement can translate into profits for certain brands, which is why so many companies employ famous spokespeople. But what if doctors and health professionals used celebrities to "sell" preventative health care and routine check-ups? Would it save lives? One man thinks it will and is using his platform at Penn to fix the inequity in black health care in America in the process.
Kevin Ahmaad Jenkins, PhD, chose SP2 in 2016 for his post-doctoral work on exploring the interplay among mental health, race and racism in chronic kidney disease because of the accessibility to world-renowned experts and facilities. Recently awarded Robert Wood Johnson Foundation's New Connections grant and the Veteran Administration's Center for Health Equity Research and Promotion grant, Kevin's health disparity research explores how race impacts heath care by researching the link between depression and psychosocial (taking into account social and psychological factors) stress to increased risks of elevated blood pressure, obesity, and heart disease. These outcomes are specifically dangerous if uncontrolled in chronic kidney disease (CKD) patients.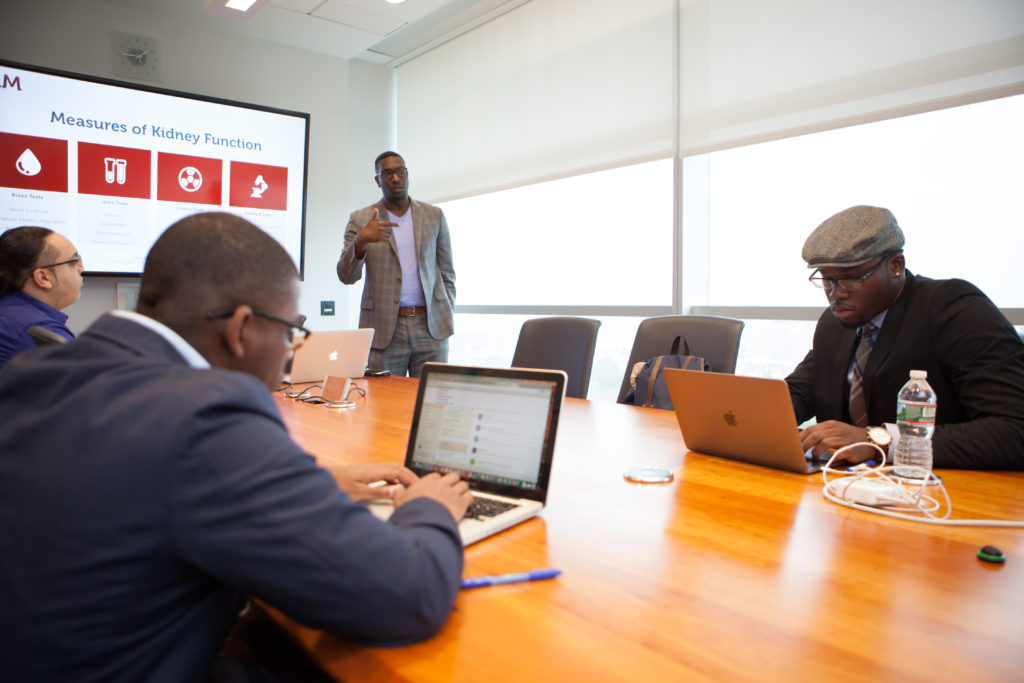 Kidneys, along with other biological systems, are the filter for stress in the body. If you are diagnosed with CKD, then your ability to deal with stress is disrupted. And for those who are exposed to heightened levels of psychosocial stress, kidney disease advances that much faster. By studying the continuum of care for CKD patients, Kevin found racial health care disparities and differences in physicians' treatment of black patients vs white patients. Kevin's next goal is to translate this data into better health care experiences for millions of black Americans.
Watch Kevin discuss "Chasing the Boogieman: Race, Racism, and Critical Methodologies in Medicine" here.
"Improved healthcare in black America will only be achieved by fixing the systemic inequities in care and individuals taking personal responsibility by eating right and exercising regularly," said Kevin. This is a lofty academic goal, but SP2 is not just about publishing research. Kevin, like so many at SP2, plans to go a step further to find a workable solution to a complex problem.
Kevin's hope is that by engaging celebrity spokespeople to publicly discuss their personal health challenges, regular folks will start to talk about, and take an interest in, their own physical and mental well-being. Kevin comes to this conclusion naturally. His mother, who ate healthy and exercised regularly, suddenly came down with strep throat and contracted a virus that shut down her kidneys due to infection. Kevin noticed that after his mom's experience (she is fine now), he started watching Alonzo Mourning and the Miami Heat. Kevin was drawn to Mourning because he had undergone, like his mom, a kidney transplant and returned to play basketball for an additional four years. It was Mourning's willingness to publicly talk about his health experiences that caught Kevin's attention and was the beginning of the "Celebrity Health Project," which Kevin is now pursuing.
Kevin believes that, in an ideal world, we should place as much value on one's health care decisions as we do on an athlete's talent on the field or an entertainer's presence on the stage. According to Kevin, we can make great strides in preventative medicine for everyday Americans if people read about their favorite celebrity getting a diabetes test, undergoing preventative health screenings, and maintaining regular check-ups.
Kevin believes that these health care conversations will encourage others to do the same and change the landscape of black health in America. Talking openly about these taboo subjects can lead to better medical care and healthier living. Kevin is confident that when celebrities start publicly speaking about their health challenges and treatments, both medical and lifestyle, then others will follow resulting in healthier communities overall.
People
Kevin Jenkins, PhD

Lecturer, MSSP Program

Contact

Email