News Details
Celebrating a Decade of the MSSP Program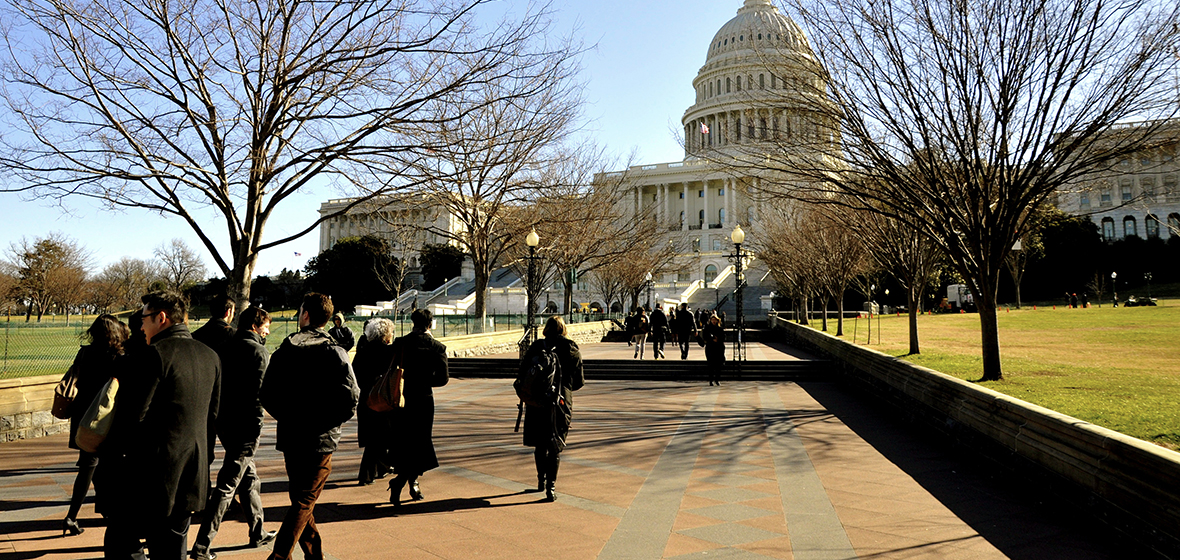 Authored by: Jessica Bautista
Faculty & Research
11/08/16
Change doesn't happen overnight, but it does happen, especially with the help of the School of Social Policy & Practice's Master of Science in Social Policy (MSSP) program.
This year, the MSSP program is celebrating a decade of preparing professionals to increase equality, promote equity, and forge social change.
For the last 10 years, the MSSP program has equipped students with the knowhow and perspective to generate and influence policies at the local, national and state level – to truly address social issues around the world and in our own backyards.
To celebrate this milestone, the MSSP program is hosting a series of special events and lectures tied to the program.
The celebration kicked off with a Fall Reception hosted by Faculty Director Jennifer Prah Ruger, PhD, in September. Nearly 100 students, alumni, faculty, staff, friends and their families were in attendance to swap stories as well as meet SP2 Dean John L. Jackson, Jr. Ruger also spoke about the history and the future of the MSSP program and thanked all involved for their efforts in elevating the program to its current scale.
"MSSP is steeped in interdisciplinary theory and evidence to promote policy options to address pressing social problems.  The program seeks to train and equip social change agents with knowledge and skills to make a difference in our local, domestic and global communities."
Also in September, the program hosted a lecture at the University of Pennsylvania's new global center, Perry World House, which centered on the promises and pitfalls of implementing mental health policy reform in Israel. The well-attended lecture, by Ruppin Academic Center Dean Uri Aviram, PhD, is one of the countless educational opportunities the program offers to those who want to gain a better understanding of world views and evidence-based social reform.
In the same month, MSSP students had a unique opportunity to visit the Constitution Center.
"The National Constitution Center in Philadelphia is the cradle of America's democratic system and provides MSSP students with an historic context for understanding this uniquely American experiment."
On Thursday, October 27 at 2:30 p.m., Dr. Malika Al-busaidi spoke about the Idea of Poverty in the Omani Society with discussant remarks by Mark Stern, PhD, Kenneth L.M. Pray Professor of Social Policy and History at SP2.
On Tuesday, November 1 at 5 p.m., the program co-sponsored a lecture by Judge Patrick Robinson, judge of the International Court of Justice and former president of the International Criminal Tribunal for the Former Yugoslavia (ICTY). His lecture is entitled "A Critical Appraisal of Developments in International Criminal Law since Nuremberg."
On November 2 at 5 p.m., MSSP is co-sponsored a conversation with Kenyan Ambassador Macharia Kamau about health law and policy in the African Region. Kamau is a global health expert and an advisor to the Gates Foundation.
On November 4, from 6 to 8 p.m., the MSSP program hosted a reception for alumni and friends at the Fall Research Conference of the Association of Public Policy Analysis and Management (APPAM).
For more information on the MSSP program or their events, visit the SP2 website.