News Details
Carolina Fojo Receives Joseph McBride Memorial Scholarship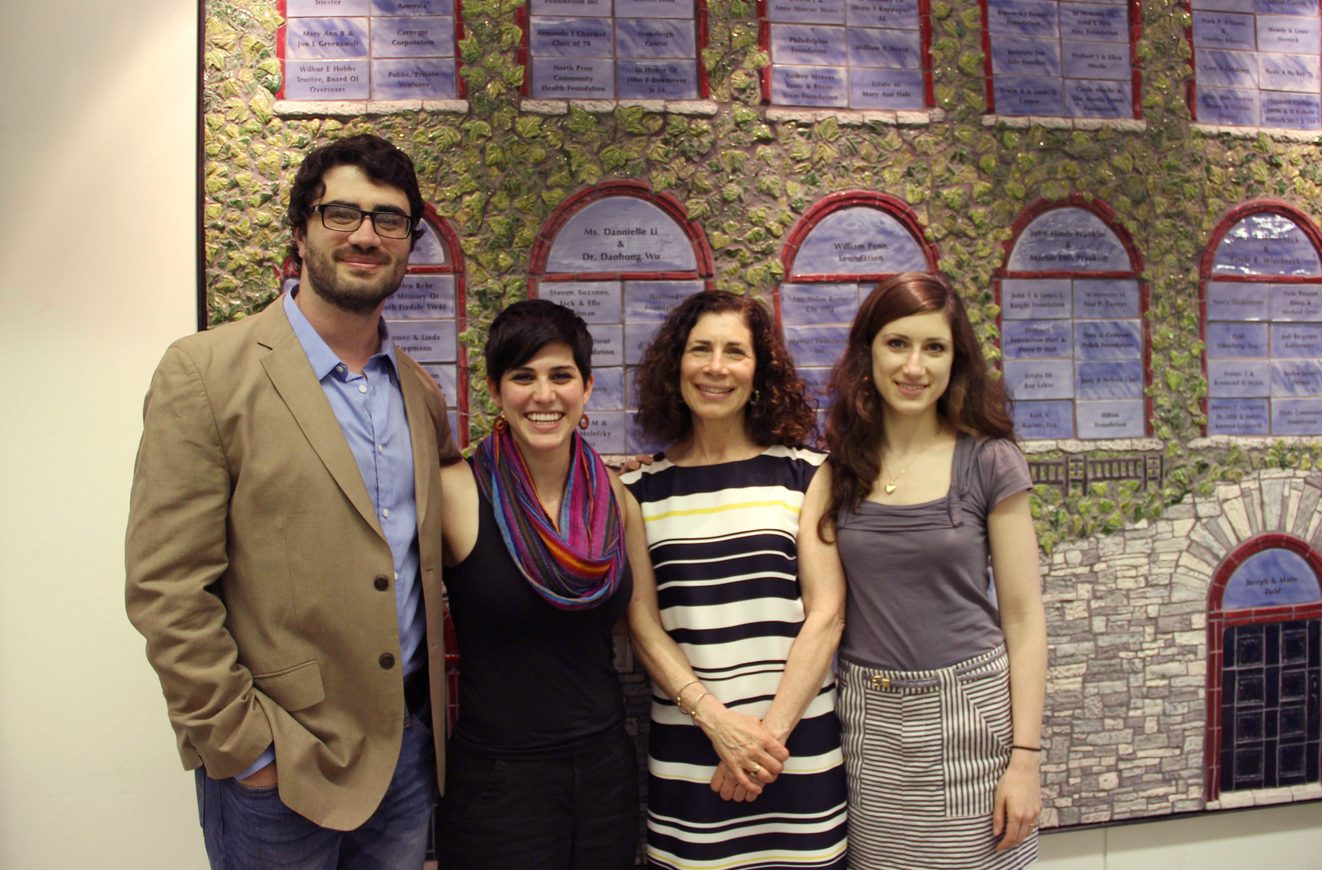 Authored by: Rose Bender
Photography by: Rose Bender
Carolina Fojo, a second year student in the Masters of Social Work program at SP2, received the second annual Joseph McBride Memorial Scholarship..
"[Carolina has] passion, intellect, and empathy at levels beyond her peers,' said Matt Ditty [Link to: People > Lecturers > Matt Ditty], MSW'03, LCSW, DSW'13, part-time professor at SP2 and former student of Joseph McBride. "[She] is an exceptional social worker with an infectious personality. Joe would have loved her."
"If you read about Joe, or hear the way people talk about him, you can tell he was a tremendous social worker, mentor, and father," Fojo said. "Even in his death he is inspiring and connecting people to do great social work. It's truly a gift to have the opportunity to be a part of his legacy."
Fojo, who was born in Washington, D.C. and is a first generation American of Cuban heritage, has already achieved much in her young career.  She has worked in education with Latino immigrants, helped members of women's cooperative to develop skills for trade, raised funds for victims of sex trafficking, advocated for farm worker rights, and collaborated with chefs, farmers, and students to promote sustainability of the United States food system. She also worked at Gallaudet University, a school for the deaf and hard of hearing. After graduation, Fojo hopes to work on issues related to economic mobility for the poor and eventually pursue a PhD in Social Welfare.
The Joseph McBride Memorial Scholarship supports students like Fojo who exhibit Joe's enduring qualities as a social worker: unflinching courage, strong integrity, and boundless passion. The annual charity bike ride, the Ride for McBride, raises funds for the scholarship.
Joe was a beloved member of the New Jersey and Pennsylvania community for forty years, where he raised a family, coached and refereed sports, taught and worked as a social worker, and was a friend to many. Sadly, Joe lost his life in 2010 doing something he loved: riding his bike.
To help support young social workers, join the Ride for McBride Sunday, September 15th, 2013. Registration is open online here. For more information about the ride and the scholarship, please visit www.rideformcbride.com.
Donations can be sent at any time to Ride for McBride, C/O Judith McBride, 114-18 Naudain St., Unit C, Philadelphia, PA 19147.