News Details
Building Social Work Capacity in China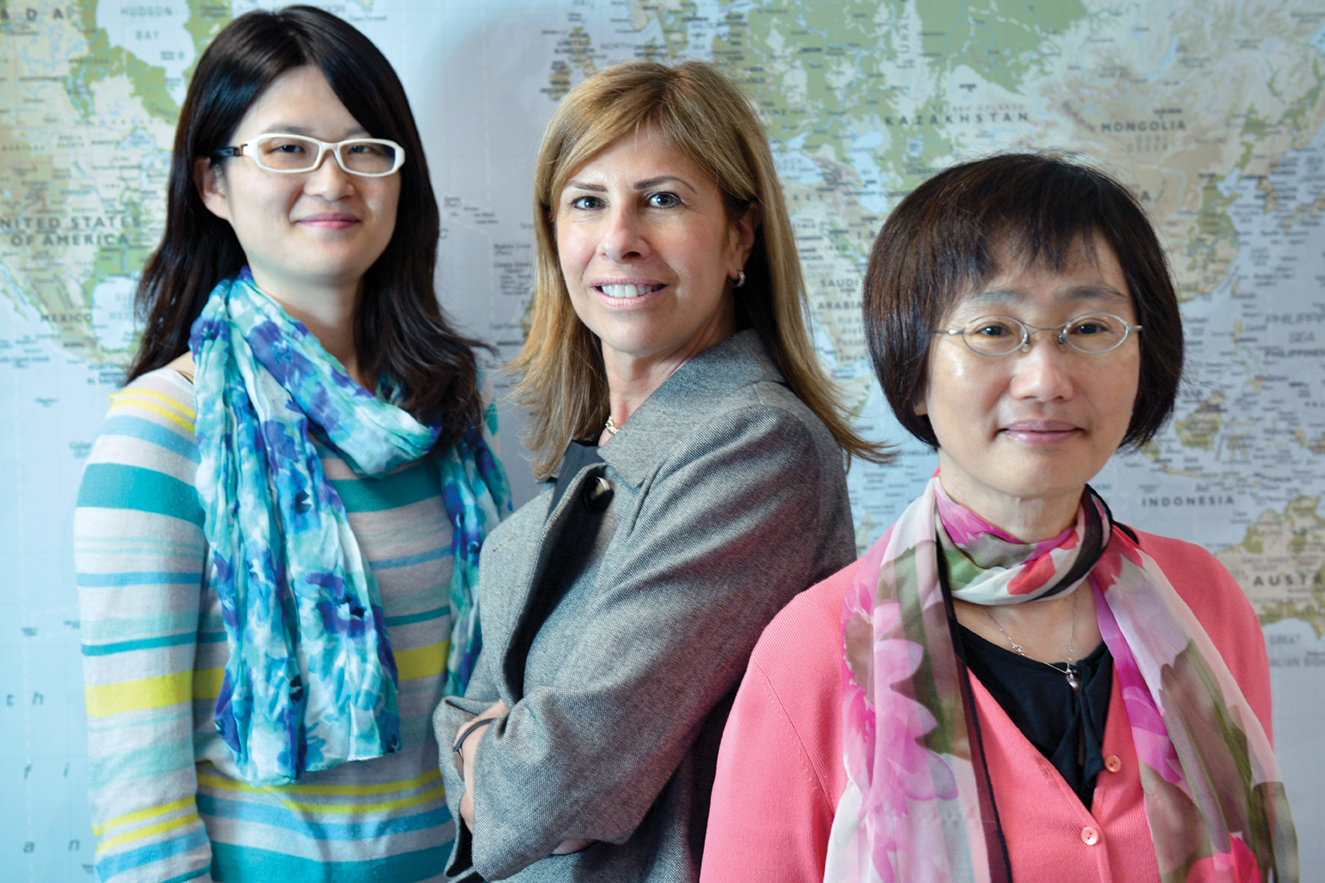 Authored by: Lisa Dugan
Photography by: Candace diCarlo
As leaders in their professions, SP2's faculty and administration actively shape international social work policy and practice. The school initiated a cross-national, interdisciplinary partnership between Penn and Peking University aimed to help China advance social work education in health and mental health care settings.
The inaugural step of that partnership was the China-US Health and Mental Health Social Work Conference held in Beijing in November, 2012.11
"China is experiencing a period of tremendous change," said SP2 Associate Professor and Director of International Programs, Irene Wong, PhD, a principal organizer of the conference.
"While the country is undergoing rapid economic growth, about 70% of residents are living on income below the country's average income per capita, which is 5 U.S. dollars per day. There are immense, multifaceted medical and mental health needs in both urban and rural areas and the Chinese government has designated social work as the paramount profession to address these needs."
According to Wong and co-conference organizer Mary Mazzola, MSW, EdD, Associate Dean of Enrollment & Global Outreach, China's Ministry of Civil Affairs, in alignment with 18 other ministries, envisions a plan to train three million social workers by the year 2020.
While this ambitious strategy is a potentially effective means of addressing a range of psycho-social needs related to medical and mental health challenges, it also requires the nation to build capacity among its existing social work faculty.
"The vast majority of China's faculty members lack professional practice experience and an orientation that integrates theory with practice," said Wong. "Additionally, most have not received cross-disciplinary professional training."
"In organizing the conference, we thought about how we could best empower the professors who will be training China's growing cadre of social workers," said Mazzola. "Our goal was to facilitate a 'Training of Trainers' (TOT) educational initiative for faculty of social work in China. Another goal was to build an education research partnership aimed at enhancing cross-cultural understanding of health and mental health issues in order to inform social work practice."
The conference, co-organized by SP2, PKU, the University of Hong Kong, the Chinese University of Hong Kong, and Hong Kong Baptist University, promoted an exchange of knowledge among practitioners, faculty, and researchers as well as government officials. With a grant from the Global Engagement Fund of Penn's Vice Provost of Global Initiatives Office and the SP2 China-US Social Development Research/ Education Fund, SP2 organized an interdisciplinary delegation to participate in the conference. The delegation included 18 highly-regarded experts representing the fields of social work, bioethics, psychiatry, internal medicine, and health economics.
Penn's delegation presented on a variety of topics including medical and mental health systems in the US, social work practice in hospital settings, integrated primary and behavioral health care models, and changing roles for social workers in a transforming system.
The delegates were assisted by a recent SP2 graduate from China, Yuyuan Liu, MSW '12. "Yuyuan was instrumental not only in coordinating the travel and presentations for all the delegates, but also in translating materials and providing cultural background about China," said Mazzola. "She also helped to analyze the post-conference evaluation."
The success of the conference was made evident by the overwhelmingly positive ratings yielded from the evaluation. As Mazzola noted, "In addition to providing valuable information to the 160 Chinese faculty members, practitioners, and government officials who attended, the conference furthered the core values of Penn's Global Initiative Strategy— understanding, engagement, and impact."