News Details
Five Years of Exchange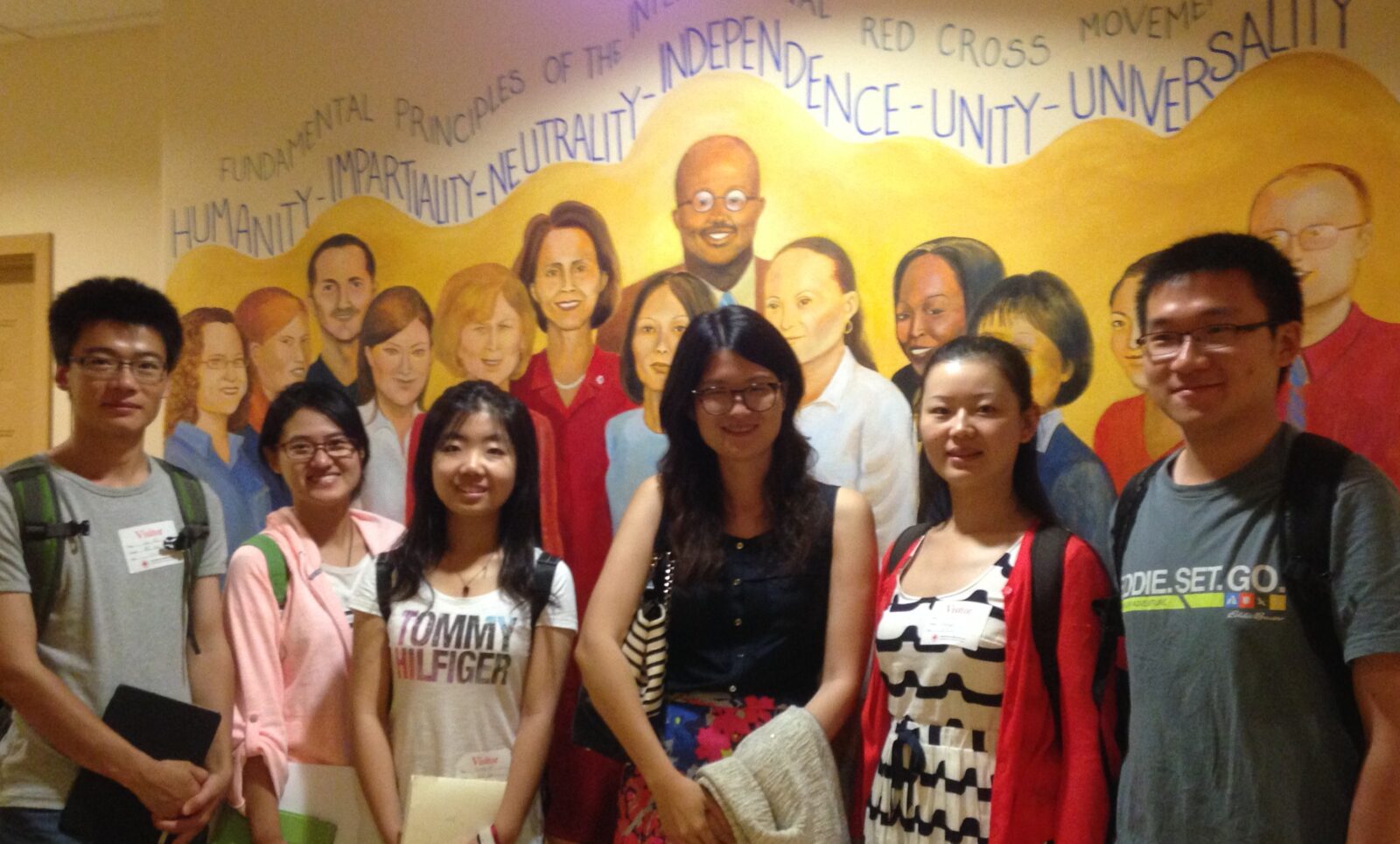 Authored by: Rose Bender
Photography by: Yuyuan Liu
This summer the School of Social Policy & Practice welcomed five Chinese exchange students from Bejing Normal University (BNU).
The program, now in its fifth year, welcomes BNU students to attend one class with SP2 students during the second summer session. SP2 faculty and staff give special weekly seminars about different social and educational issues.
Students also visit different social service organizations each week. This year,the cohort visited Hall-Mercer Community Behavioral Health Center, the Children's Hospital of Philadelphia, the National Philanthropic Trust, Penn's Living Independently for Elders, the Philadelphia Red Cross and Red Cross House, and the United Nations Association of Philadelphia.
"This experience is really precious," You Zhong, a first year social policy student explained. "The Social Workers role is really important. They gather resources and build relationships to offer support to those who need help."
At the end of the six week session, students are asked to give a presentation about their experience to the faculty, staff, and field contacts they met with. The presentations are overwhelmingly positive.
Many students took the opportunity to explore the United States, visiting Niagara Falls, New York City, and Washington, DC.
"My experience here is unforgettable," Congcong Zhang, a second year NGO Management student shared. "It's not only learning a new life style, but also sharing my time with [fellow cohorts]."
The program was inspired when then-Dean Richard Gelles, PhD, was visited by a delegation of students from China who urged him to think globally and to consider engaging in teaching and research with colleagues from Chinese Universities.