News Details
Anne Vanasse hones evidence-based practices within SP2/CHOP Fellowship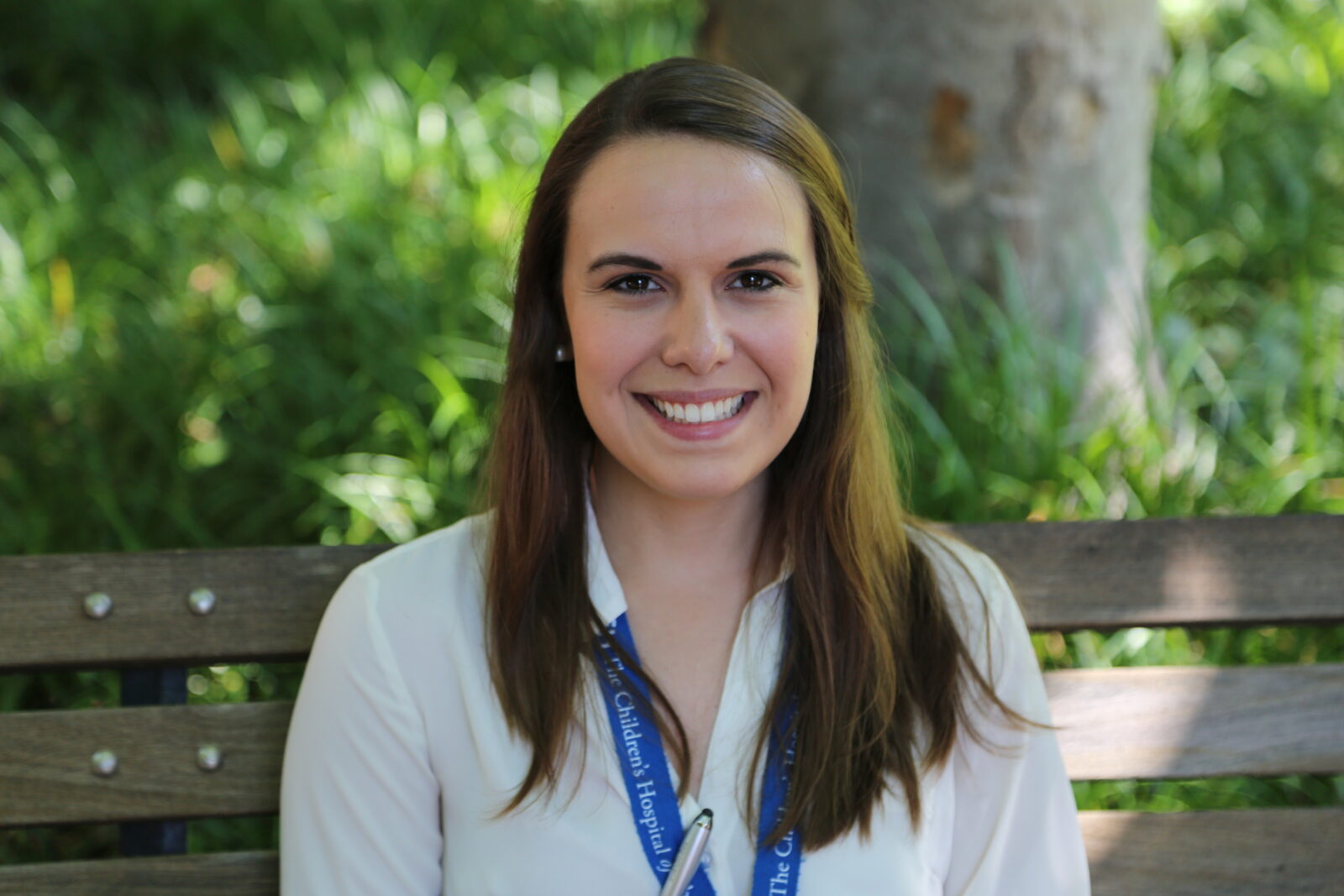 Authored by: Jessica Bautista
Photography by: Jessica Bautista
Student Life, Alumni
11/27/17
Medical care for children and adolescents is about more than physical treatment. Attentiveness to the psychological impact of injuries and trauma, as well as support for the family, are also incredibly critical, according to Anne Vanasse.
Vanasse, MSW'16, is currently in her second year of a post-MSW fellowship in clinical social work. The program was piloted last year by the University of Pennsylvania School of Social Policy & Practice (SP2) and the Children's Hospital of Philadelphia's (CHOP) Department of Child and Adolescent Psychiatry and Behavioral Sciences (DCAPBS).
The SP2 grad, who is expected to complete the fellowship in 2018, has worked in a variety of settings to date, including CHOP's emergency department as support for children who may be experiencing signs of trauma.
A two-year, five-day-a-week clinical experience, the fellowship supports individuals like Vanasse in obtaining a licensed clinical social worker (LCSW) credential. The program paves a path for them to also hone their skills in an array of evidence-based practices.
An integral part of the Vanasse's training has been her involvement in inter-professional training. She has worked alongside first and second year psychiatry fellows in many of the teaching clinics that occur at DCAPBS.
In addition, the SP2 alum has helped teach Penn medical students, regularly consults to psychiatry fellow's cases around trauma and family therapy, and has operated alongside psychologists, psychiatrists, and nurse practitioners in evaluating and treating children and adolescents.
Vanasse says that as a fellow, she has also been able to gain wealth of knowledge working in outpatient behavioral health at Hall-Mercer Community Mental Health Center in the context of treating trauma.
"My time carrying therapy cases at Hall-Mercer once a week is what allowed me to discover my passion for community mental health work and treating children who have experienced various forms of trauma – singular and complex – and largely abuse and neglect," said Vanasse, who has drawn on her learnings from SP2 and Hall-Mercer to assist children in need at CHOP. "And I have absolutely learned more in the last year and a half than I ever could have imagined."
As Vanasse explained, social workers at CHOP are normally present for cases in which a child has sustained significant injuries or trauma. They assist in psychiatric evaluations and emergencies, discharge planning, transitions, assessments, diagnoses and treatments, among other vital services. The format is crucial for patients, and invaluable for the fellows who help tend to them.
Upon graduation, fellows like Vanasse will be able to function as an independent practice social worker in a wide range of settings. Clinical activities for the fellowship were selected with an emphasis on both understanding evidence-based practices, and how such practices exist within the broader systems of mental health and medical care.
"No matter where I end up, I want to work with children who have experienced singular or complex trauma. It is so important to help and how we implement preventative care and treat those after these experiences really impacts people," Vanasse said.