News Details
Werner-Lin to Discuss Genetic Testing, Lead Oncology Social Work Program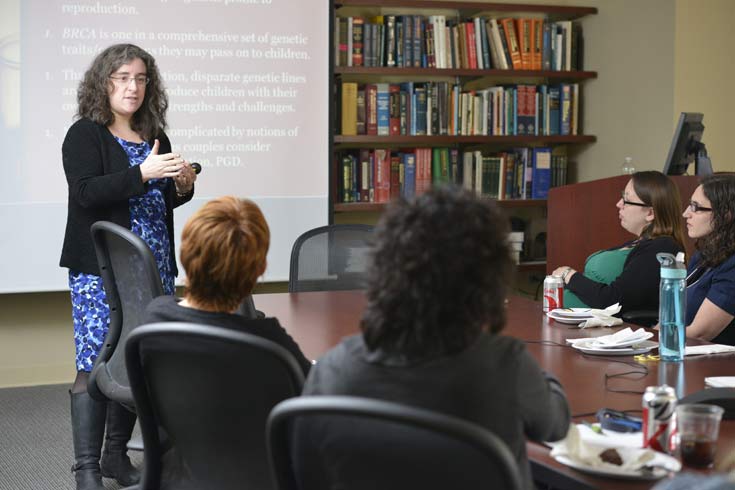 Authored by: Jessica Bautista
Faculty & Research
07/12/18
This year, Allison Werner-Lin, PhD, AM, EdM, LCSW, assistant professor at the University of Pennsylvania School of Social Policy & Practice, will be a spotlight speaker at the 3rd Global Adolescent & Young Adult (AYA) Cancer Congress.
Werner-Lin, who is Senior Advisor to the National Cancer Institute's Division of Cancer Epidemiology and Genetics, will discuss the ethical and communication challenges related to genetic testing and patient care in the context of inherited cancer predisposition syndromes.
This year's function – which will take place in Sydney, Australia – is expected to welcome close to 400 international delegates. The dynamic event is designed to allow healthcare professionals, policy makers, researchers and consumers from across the globe collaborate, showcase, and discuss the latest developments in AYA cancer. The overarching theme of the 2018 Congress is navigating the road through AYA cancer, emphasizing the importance of addressing all aspects of AYA cancer from prevention and diagnosis, through acute treatment, to survivorship, palliative care and rehabilitation.
This fall, Dr. Werner-Lin launches the new Advanced Certificate in Oncology Social Work at SP2. This is the first post-masters certificate program in the country to focus specifically on training practicing social work clinicians to address the dynamic and multifaceted needs of individuals, families, and communities impacted by cancer.
Renowned in her field, Werner-Lin's research addresses the ethical, legal, and social implications of emerging genomic technologies in reproductive, pediatric, adolescent, and young adult populations. Her work was among the first to explore the psychosocial challenges unique to women and men of reproductive age who carry a genetic mutation (BRCA1/2), which exposes carriers to elevated risk of hereditary breast and ovarian cancer.
People
Allison Werner-Lin, PhD, LCSW

Associate Professor

Contact

Email