News Details
Advocating for Equal Access to Care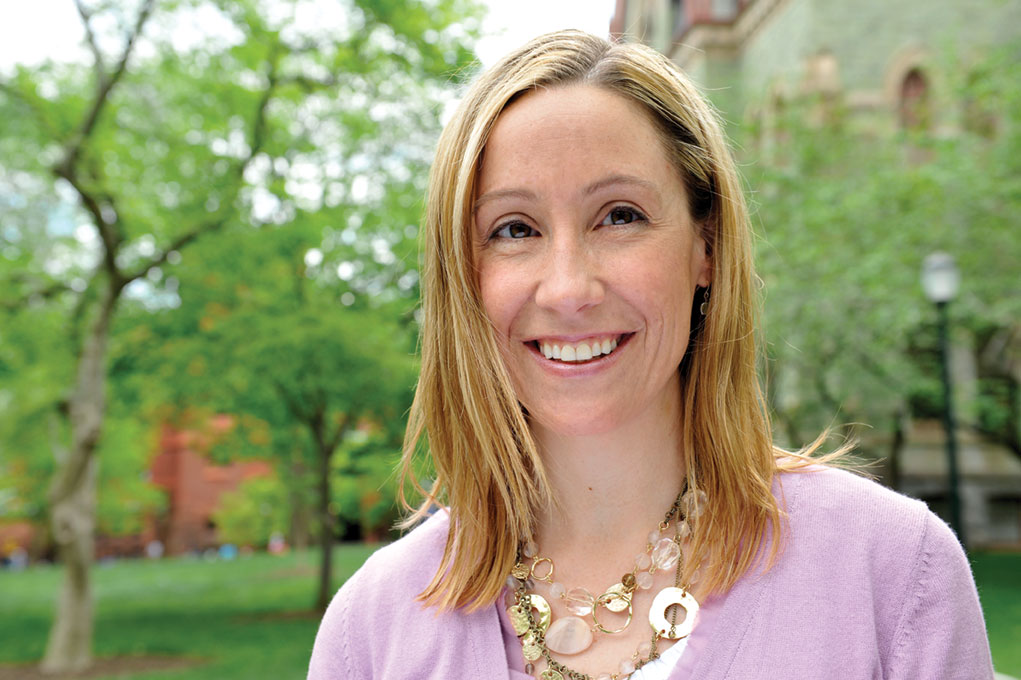 Authored by: Lisa Dugan
Photography by: Candace diCarlo
Patients and their families have long been frustrated by hospital rules that limit family involvement in patient care. Recently however, the benefits of patient and family-centered care have gained recognition. In Philadelphia, Heather Sheaffer, DSW '10 has taken a leadership role in advancing this model of practice.
Sheaffer, whose dissertation focused on the needs of family members of patients in the intensive care unit, is now one of three leaders coordinating Patient and Family-Centered Care Initiatives at Hospital of University of Pennsylvania (HUP).
"As a healthcare facility, we are recognizing and teaching staff that families are an asset and that it is important to partner with them in care," says Sheaffer. "This is a huge culture shift that affects every aspect of how we operate as a hospital."
For example, HUP is currently moving away from restricted visiting hours and allowing family members 24-hour access to support their loved ones—a key recommendation in Sheaffer's dissertation.
To help facilitate this institution-wide transition, Sheaffer is developing new policies and guidelines. She and her colleagues have also initiated family support groups and established a patient and family advisory board, which is providing input at a variety of levels.
"For me, the DSW program and my dissertation opened up opportunities to shape policy and practice in an area that I am truly passionate about and allowed me to affect positive changes in the care of our patients and their families."