News Details
Advancing Knowledge Through Financial Aid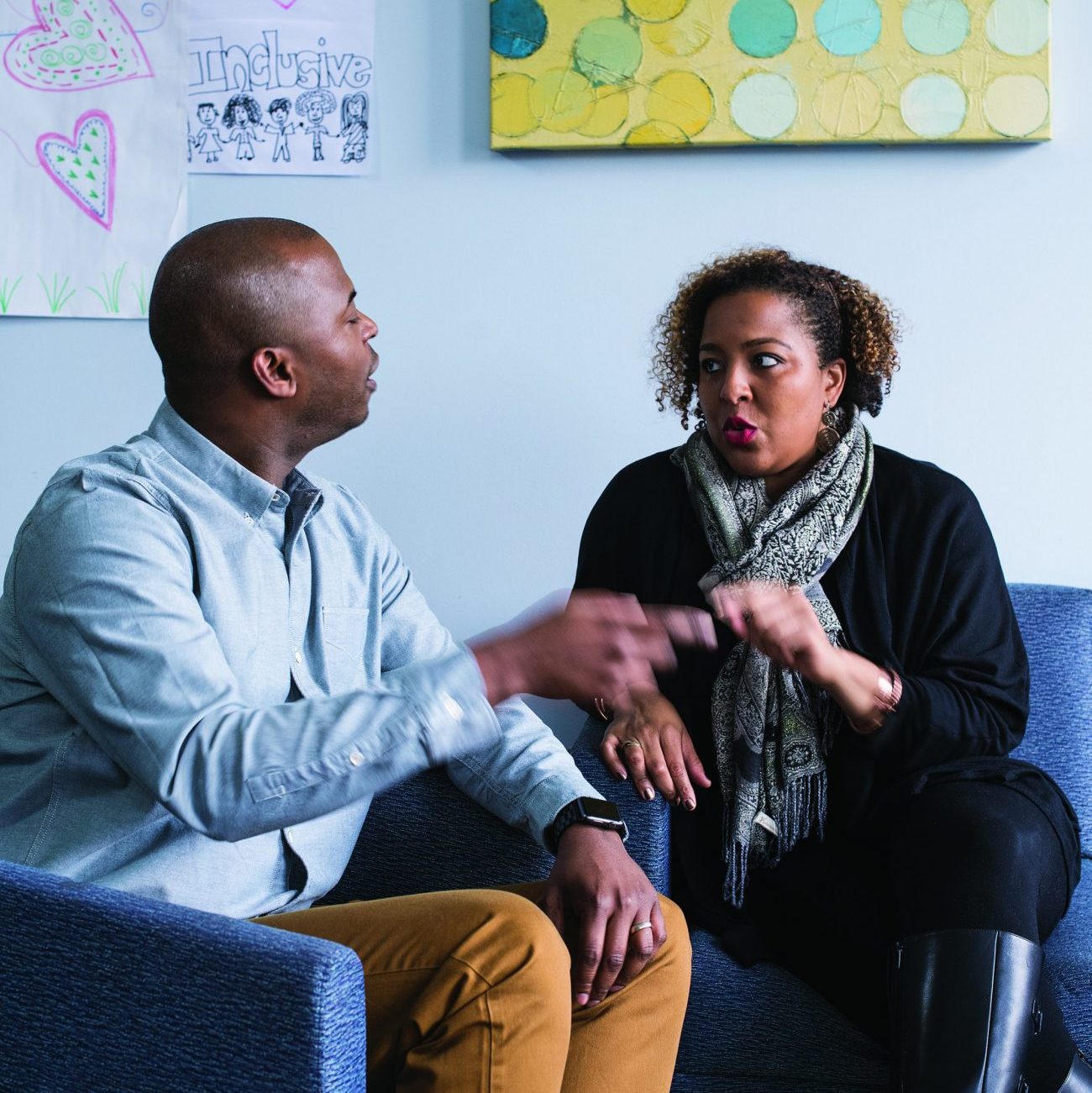 Photography by: Kielinski Photographers
Student Life, Alumni, Gifts & Giving
05/17/18
Changing the world depends on new generations committed to actualizing societal transformation. Penn's School of Social Policy & Practice (SP2) is a clear-cut leader in educating social work and policy pioneers who push the boundaries to bring about systemic change. But without the doors open as wide as possible, these champions would be on the outside looking in.
"I was drawn to SP2's emphasis on hands-on learning and its unique offerings, but it was the scholarship that sealed my decision to attend," said Master of Social Work student Rachel Zelouf. She aspires to work in school-based counseling and has already gained experience at KIPP West Philadelphia Preparatory Charter School and an outreach program for orphaned and vulnerable youth in Botswana. When she leaves SP2, Zelouf will have the real-world skills needed to influence young lives everywhere. "The scholarship pushes me to challenge myself, to continue volunteering locally and internationally."
For Theo Brandon, MSW'15, his calling is a matter of life or death. He provides legal defense for indigent clients sentenced to death, as an investigator/mitigation specialist for the Federal Community Defender Office for the Eastern District of Pennsylvania. In 2014, Brandon received a scholarship to obtain his MSW after completing SP2's Pipeline for Promise program.
"The impact that the scholarship had was momentous. Without it, I would not have been able to engage in the SP2 community," recalls Brandon. Today, he applies his SP2 training to offer valuable humanizing insights on behalf of clients and is even considering pursuing a doctorate at the School. "SP2 prepared me to be a leader, and I believe social change leaders have the ability to envision a better future and inspire others."
Halcyon Francis, MSW'03, GrS'15, saved money for her graduate education and had some support from family, but financial aid made the difference. "Financial aid meant that I could take advantage of the Penn experience and focus on my studies rather than worrying about finances." Francis, a former lecturer at SP2, is now a clinician in private practice and an Assistant Professor at Coppin State University. "SP2 afforded me the opportunity to be that professor who encourages students to find their own voices and advocate for social justice."
Through The Power of Penn Social Policy & Practice Campaign, philanthropy will help SP2 maintain a competitive edge by expanding the School's portfolio of full-tuition and other graduate scholarships. Brandon, Francis and Zelouf are transforming lives and creating new paradigms, and it all started at SP2.