News Details
Achieving Great Social Impact with CHIP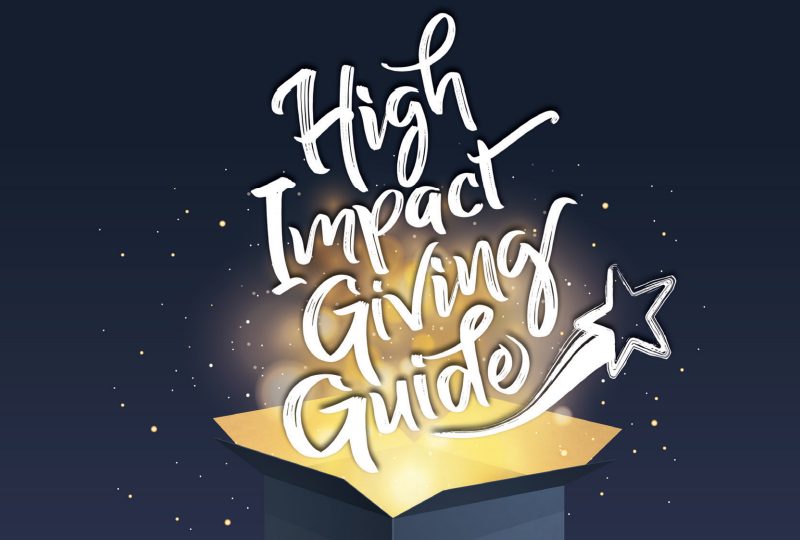 Authored by: Jessica Bautista
Faculty & Research, Gifts & Giving
12/10/18
The 2019 High Impact Giving Guide has been released, offering expert advice on how donors make the most change with philanthropic gifts during the giving season and year-round.
This year, analysts from the Center for High Impact Philanthropy (CHIP) focused on organizations working with society's most vulnerable populations, and how they can be helped.
"When we launched CHIP, people asked us, 'Why are you focused on how philanthropy could create greater social impact?' Today, we're asked 'How can we all achieve greater social impact?'" said Katherina Rosqueta, founding executive director of CHIP.
"The opportunities in this guide are one way to start and represent just a sampling of what's available on our website. On behalf of our team, we hope this guide helps you translate your generosity and good intentions into high impact."
Founded as a collaboration between the School of Social Policy & Practice and alumni of the Wharton School, CHIP is a trusted source of knowledge and education that donors around the world reference to do more good. CHIP is the only university-based center with a singular focus on philanthropy for social impact.
Related articles:
People
Katherina M. Rosqueta, MBA

Founding Executive Director, Center for High Impact Philanthropy

Contact

Email