News Details
"A Risk Anywhere Is A Risk Everywhere": Jennifer Prah Ruger Shares Global Health Justice Vision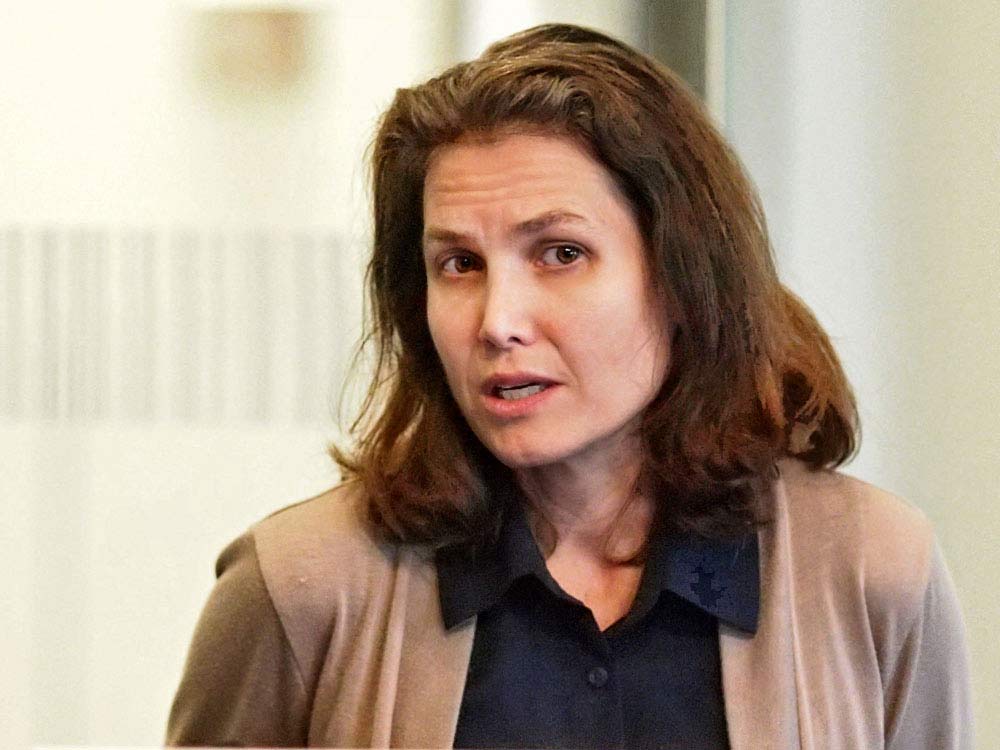 Authored by: Alina Ladyzhensky
Photography by: Provided
Faculty & Research
05/12/21
In a stirring and timely presentation for the latest Power of Penn Faculty event, Jennifer Prah Ruger, PhD, laid out a new vision for reforming current health governance. An internationally recognized scholar of global and domestic policy and public health, Dr. Prah Ruger's cross-disciplinary work focuses on reducing health inequities among underserved populations worldwide. The session, Global Health Justice and Governance, delved into Prah Ruger's proposed framework for bridging health disparities and achieving health justice for all—a particularly critical discussion given the ongoing devastation caused by COVID-19 and the alarming racial, ethnic, and geographic health disparities that have been magnified during the pandemic.
Prah Ruger, the Amartya Sen Professor of Health Equity, Economics, and Policy at Penn's School of Social Policy & Practice (SP2) and Professor of Medical Ethics and Health Policy at the Perelman School of Medicine, was introduced by Joan M. Lau, PhD, MBA, ENG '92, WG '08, an SP2 Board Member and CEO of Spirovant, a gene therapy company focused on overcoming historical barriers that prevent effective genetic treatments for cystic fibrosis and other pulmonary diseases.
"Experts have anticipated, and we've heard about [how] the pandemic would expose health disparities across society, particularly for low-income communities, people of color, and traditionally underserved populations. This has come to pass, unfortunately, in the United States, with higher per capita mortality and morbidity among black and brown people, the indigenous population, and the Latinx community," Dr. Lau said in her opening remarks. "What's more, in an age of early access to both information and misinformation, we see disturbing deficits in health literacy and public trust in science. These issues are complex, and no one understands this better than Dr. Prah Ruger."
As Prah Ruger explained, humankind urgently requires a theoretically grounded global health justice framework, provincial globalism, under which individuals have equal capability to achieve good health and avoid preventable morbidity and mortality, through empowering collective action to solve societal problems that affect us all.
This is a guiding paradigm of the Health Equity and Policy Lab, a Penn-based global research lab for which Prah Ruger serves as founder and director. The lab works with collaborators worldwide to produce research and scholarship that informs policy and improves health equity, efficiency, resource allocation, and governance.
"Reforming current global health governance requires an alternate constitutional framework grounded in shared common interests and what is good for all. A global health constitution and global institute of health and medicine can foster such cooperation," Prah Ruger said.
"In the absence of global government with authority and enforcement powers, solving the world's health powers and shaping effective health policy will require new approaches to coordinate independent yet interdependent actors. A global health constitution can provide such a structure. Shared health governance would be supported by an independent organization that engages in internal and external scientists to provide the substantive, objective and authoritative scientific basis for global health policy. A global institute for health and medicine could serve this function."
As Prah Ruger noted, the immeasurable and ongoing health, social, and economic consequences of the pandemic have underscored the increasing interdependence of societies, economies, and individuals around the world despite geographic differences, aptly stating, "A risk anywhere is a risk everywhere."
"However, the burden of COVID-19 is unequally distributed both within and between nations. Where a person contracts COVID-19 and falls ill determines if they will receive quality care, substandard care, or no care at all, and whether they will fully recover, experience permanent ill effects, or die. Health care and public health system access and affordability significantly across the world, both between countries and within them, with the lack of universal health care in some countries creating barriers to access," she continued. "This unevenness of access constitutes health inequities, unnecessary and avoidable differences in health that are unfair and unjust. While the coronavirus itself is a natural hazard, the way the COVID-19 pandemic has ravaged communities worldwide is a manmade disaster."
The COVID-19 pandemic, she asserted, has demonstrated that current health structures are inadequate for the globalized world that we live in. According to Prah Ruger, global health needs a moral conception that is not rooted in self-interest or national interest. To better prepare for and mitigate large-scale health crises such as COVID-19, she stated, international cooperation is required. Nations must collaborate with each other, and the international community must provide financial support to ensure that less-resourced nations are equally able to equip and develop their public health and health care systems.
"The current state of global health involves an unfair distribution of cost and benefits among morally equal individuals. Health inequities are rooted in injustices that make some populations more vulnerable to poor health outcomes than others," Prah Ruger said. "To eradicate these injustices we must ask, what do we owe each other when it comes to health?"
But as the pandemic continues to cause harm to populations around the world, where does this leave us now? During the Q&A portion of the event, Lau raised a timely inquiry: "What can we do right now to address the devastation that's occurring and the tremendous loss of life, even before the global health constitution may be able to be developed?"
Prah Ruger's answer was hopeful: "One thing that we can do right now is advancing and supporting existing structures that are being developed to provide vaccination for everyone for COVID-19…. [I]t's very important that each country itself takes its health equity and achieving vaccination rates for its entire population to COVID-19 as seriously as possible…. We saw a great effort on the part of many countries before vaccines were available, to actually employ the role of the state and use public health measures to prevent the spread— the old school measures of public health, which were contact tracing, testing, isolation, and quarantine. These were used very successfully in many countries. For example, Taiwan has had very low incidence and prevalence rate. As a result, they have been able to manage COVID-19 in that country without a vaccine even being available. And we have a current Robert Wood Johnson Foundation-funded study going on to study the COVID-19 response in four different countries… [T]his will give us more information in terms of what we can do better in the future, both with this particular infectious agent and others down the road."
As Prah Ruger argued in her talk, a new global health system and structure must be a unified effort, requiring national and local governments, non-governmental organizations, the private sector, and individuals to work together to create new institutions and a mutually reinforcing global health system that achieves health equity for everyone, regardless of where they live or travel. A recording of the event is available here.
People
Jennifer J. Prah, PhD

Amartya Sen Professor of Health Equity, Economics, and Policy

Contact

office: 215.746.1330

fax: 215.573.2099

Email