News Details
MSSP Alumna Named President of The Commonwealth Institute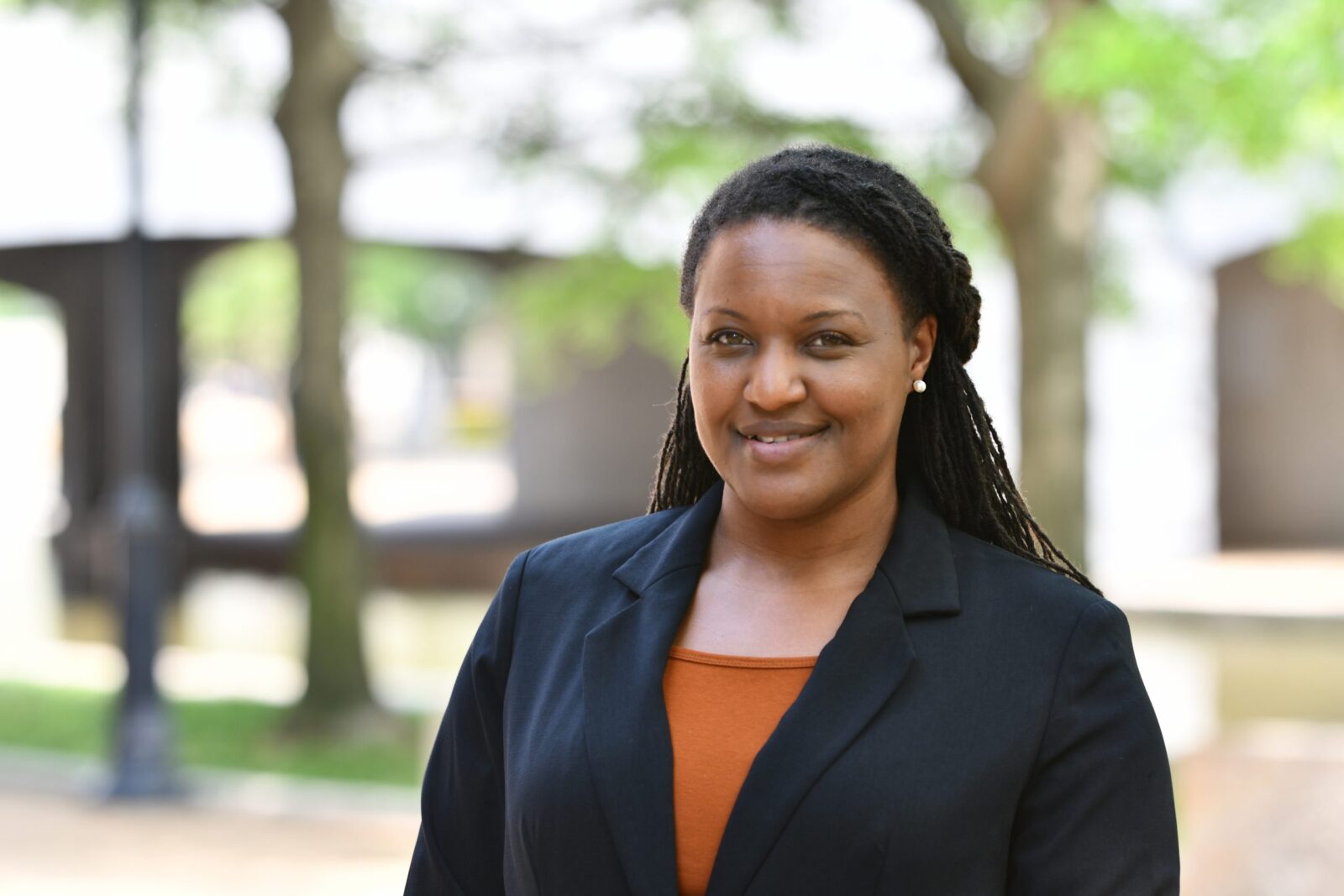 Authored by: Alina Ladyzhensky
Photography by: Provided
As Ashley Kenneth explains, "I have always been passionate about social change and a strong advocate for justice"—and her notable social impact and professional achievements are evidence of that passion being put to action. A 2008 graduate of the Master of Science in Social Policy (MSSP) program at Penn's School of Social Policy & Practice (SP2), Kenneth was named President and CEO of The Commonwealth Institute for Fiscal Analysis (TCI), a Richmond, Virginia-based nonprofit research organization, in March 2021.
After earning a bachelor's degree in communication and sociology from the University of California, Santa Barbara, Kenneth moved across the country to attend SP2, in order to obtain comprehensive policy analysis and research skills that she could apply to advancing social justice issues.
"I wanted to attend a graduate school that provided me with the skills and knowledge that would enable me to do the type of policy work that improves the lives of communities that I care about. I also had a lifelong dream of attending an Ivy League school. Despite the fact that it meant moving across the country from San Diego, California, I was determined to attend Penn and I'm really happy that I made that decision," she said.
"The Master's in Social Policy program met my expectations for everything that I wanted in a graduate program— the opportunity to learn from renowned scholars, interdisciplinary learning and a strong grounding in research and analysis, all with a particular emphasis on equity and positive social change."
While at SP2, Kenneth focused her studies on criminal and social justice, and her capstone was an analysis of how mass incarceration has impacted the Black community and how states can implement alternatives to incarceration. These experiences, she shared, remain foundational to her policy research and advocacy work today.
"I had an opportunity to take an elective that was a women's health class held inside the women's prison in Philadelphia. As Penn students, we took the class alongside women who were incarcerated, as equals," Kenneth said. "That experience, along with my internship at the Pennsylvania Prison Society, was transformative. I learned the importance of listening to impacted communities and elevating their voices so that they have a say in the policy that impacts them."
"I am still very passionate about criminal legal reform, after witnessing the incredibly disparate impacts of policing and incarceration on People of Color and how involvement in the criminal legal system can disrupt lives and families for generations. In my capstone project, one policy that I explored was the implementation of racial equity impact assessments, requiring lawmakers to assess if and how a proposed policy or legislation would worsen racial disparities before enacting the policy," she continued. "It is easier to change bill language than it is to reverse the harms done by policy after it is enacted. During the 2021 Virginia legislative session, I led advocacy efforts to introduce racial equity impact assessments to Virginia. The bill (HB 1990) which was passed by the General Assembly and signed into law by the Governor, allows for lawmakers to assess up to six criminal justice bills each year for racial impact. I'm proud to have played a part in making this tool available in Virginia and I see it as an important step toward equity in policymaking. "
Kenneth describes TCI as a "multi-issue organization", working on a number of priorities that the Institute defines in collaboration with organizational partners and impacted communities. She cites tax policy as another significant area in which she feels strongly committed to enacting reform.
"Tax justice is racial justice and reframing how we assess and collect taxes in our state so that people see it as an issue of equity is critical. By closing corporate loopholes, ending overreliance on regressive taxes and making Virginia's individual income tax code more progressive, we can increase revenue to pay for important services," she said. "We can ensure that everyone pays their fair share and people with low incomes have increased economic opportunity."
Before her appointment as TCI's President and CEO, Kenneth served as their Senior Vice President for Policy and Legislative Affairs, leading the Institute's government relations and policy analyst team. Previously, she worked for the National Multiple Sclerosis Society for over a decade, most recently as the Director of Advocacy and Policy. At the Society, she was responsible for policy development, analysis, and volunteer engagement in Maryland, Virginia, and West Virginia while providing strategic guidance to advocacy team members nationwide. She is also in the first cohort of the national Fannie Lou Hamer Fellowship program and a graduate of the Minority Political Leadership Institute at VCU.
In her leadership role at TCI, Kenneth puts her lifelong dedication to enacting social change, as well as the skills and knowledge she gained in the MSSP program, into practice by working to advance racial and economic justice through advocacy and fiscal and policy research.
"At SP2, I was encouraged to ask questions and sometimes challenge assumptions made in our various readings and learnings. I also learned to love data but to have a critical eye and to value evidence-based research," she said. "Now at TCI, I have a hand in how data and research are presented, and we have a rigorous process for review to make sure all of our reports are credible and accessible."
"As President, I provide inspirational, innovative and visionary leadership of the organization, while maximizing the impact of our work and strengthening collaboration with partner and community organizations. I feel blessed every day to be doing work that I am passionate about with an amazing team of professionals. "
Kenneth is excited to continue furthering TCI's mission, highlighting an upcoming campaign around the continued need for increased revenue in the state and progressive tax reform to help fund K-12 education, increase health care access, and provide greater economic opportunities for Virginians. She also emphasizes the Institute's emphatic commitment to racial justice, both within and beyond the organization.
"At TCI, we intentionally strive to be an organization that is anti-racist and one that recognizes, calls out and works to end anti-Black racism in Virginia policy and within our own organization. I think this is critically important in Virginia, the place where Africans were first brought to this country in 1619 to be slaves and where the confederacy had its capital. My own ancestors were enslaved in Virginia. I am excited about diving deeper into TCI's internal efforts to explore the frameworks and practices that we use to examine racism in all its forms and anti-Black racism explicitly. And I'm equally as excited to continue doing the work externally, from disaggregating data by race, to calling out inequity and designing intentional policy solutions that are driven by the narratives of impacted community members."
As an accomplished alumna of the MSSP program, Kenneth has some words of wisdom to impart to current students—especially those who are soon-to-be alumni.
"I was lucky enough to have a seminar with Dean Richard Gelles and I remember him speaking to my cohort about knowing our worth but also our privilege. Attending SP2 is a privilege that is not afforded to many, and I think it's incumbent upon us as alumni to pay it forward— to be the change and to lift others as we climb."
"I cannot emphasize enough the importance of building relationships. In the policy field and in government relations, relationships are everything," she added. "I still connect with many of the professors I had at SP2, as well as my classmates who have gone on to do amazing things. Also, don't be afraid to step out of your comfort zone. Ask the questions, take the elective— you'll be glad you did."