News Details
Helping Communities Heal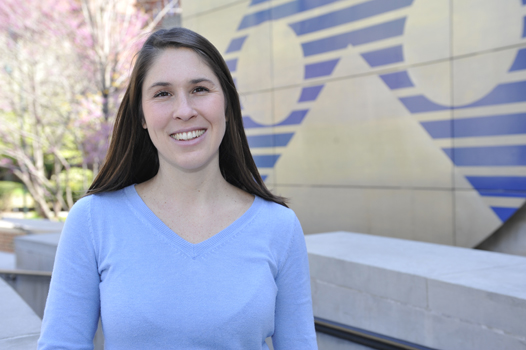 Authored by: Lisa Dugan
Photography by: Candace diCarlo
Like many SP2 students, Kaitlin Gravitt was actively involved in social change prior to her arrival at Penn.
As a national community organizer for the Center for Community Change, the California native spent several years working with community-based organizations throughout the country on economic policy, immigration reform and healthcare. In this capacity she was engaged in capacity building, leadership development, advocacy and strategy with community organizations. She also assisted with state and national policy including state budget issues and coalition building.
"This was right around the time of the economic collapse and while our policy work was grounded in research, it was also very organic." says Gravitt. "We focused on solutions that were reflective of the specific needs of local communities." While Gravitt enjoyed working at the intersection of on-the-ground capacity building and broader policy issues, she felt she had hit a ceiling. "I chose to pursue a Master of Science in Social Policy because I knew I could have a greater impact if I strengthened my quantitative skill set in research, economic and political analysis and statistics," she explains. "At the same time, I wanted to add an MSW because I recognized that many communities must first heal from pain in order for real change to occur."
One of the things Gravitt most appreciates about Penn is the ability to register for classes throughout the University. In addition to her courses at SP2, she has studied research and statistics at the FELS School of Government and is looking forward to taking classes at Wharton and the School of Law.
"These experiences have broadened my perspective and expanded my network of peers, which I find extremely valuable," she says.
Ultimately, Gravitt hopes to continue working on economic development issues with communities of color that are locked out of access to capital. She is particularly intrigued by alternative economic models such as co-operatives. Additionally, as a result of her recent field placement at the Attic Youth Center where she is helping to run an art therapy group, providing life skills training and assisting with grant proposals, she has also developed an interest in working with young people around empowerment and political awareness and education.