News Details
2011 Class Gift Campaign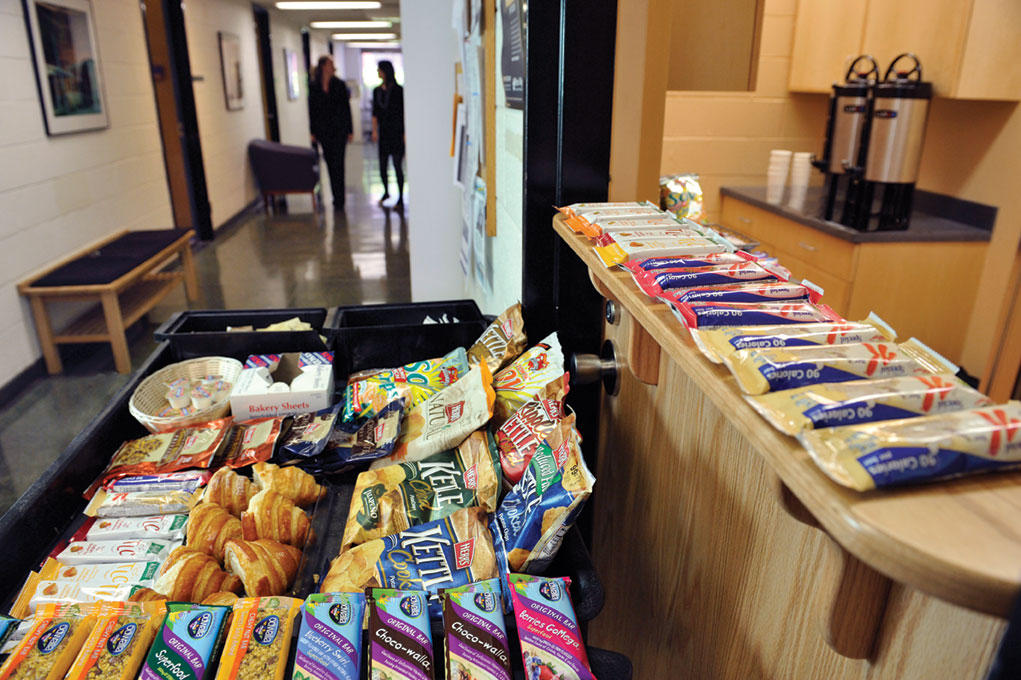 Authored by: Lisa Dugan
Photography by: Candace diCarlo
Last spring, the Class of 2011 conducted the School's seventh second-year class gift campaign, which is designed to boost annual giving by students and inspire future philanthropy.
The students produced a video, created t-shirts, made presentations to all the main practice/program classes, and staffed a table in the Caster Lobby to promote the campaign.
The campaign's motto was "Make your Mark (et)." In just three weeks, students raised over $15,000 to create a market/café in SP2's main Caster building. Students gave gifts of every size for a total of 69% participation from the class. They also received additional support via contributions from SP2 faculty, staff, and friends, and a generous match from board member Marjorie Schaye, who shares the naming of the café with the 2011 class.
The Class of 2011 Schaye Café will provide fresh, convenient food options for students, while promoting a more pleasant work environment for the entire SP2 community. The café will be run and operated by Penn Student Agencies (who currently operate a very successful café in Williams Hall) and opened for operation this fall 2011.