News Details
SP2 Student Receives Marymount Fellowship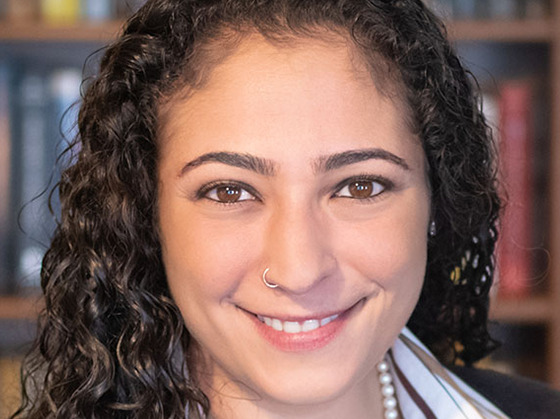 Authored by: Russell Roberts
Photography by: Provided
Sarah Gzesh, MSW, and PhD student in Social Welfare was recently informed of a nomination by the School of Social Policy & Practice, and subsequent selection by a faculty committee, to receive the 2022-23 Marymount Fellowship. This Fellowship provides a $5,000/year award, and can be renewed for an additional 2 years.
The Marymount Fellowship was established by an anonymous donor to support a graduate or professional student at Penn who is an alumnus/a of one of the Marymount Colleges.
Sarah is passionate about exploring how identity-based supports provide corrective experiences for past attachment ruptures, embodied oppression, and complex trauma. Sarah's research goal is to expand definitions of family systems within the field of social welfare to harness cultural wealth embedded in LGBTQ+ communities, and to use research-informed practice and practice-informed research to improve clinical interventions for transitional age youth.
People
Ari S. Gzesh, MSW

Student, PhD in Social Welfare

Contact

Email