News Details
Raising Awareness About Violence Against Women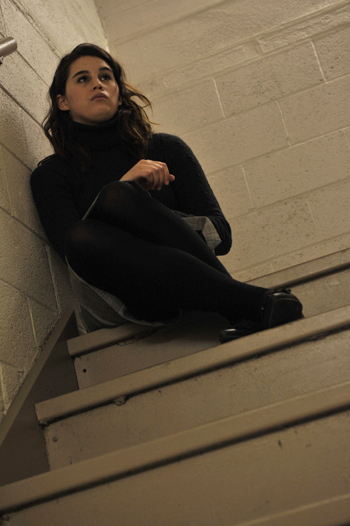 Authored by: Lisa Dugan
Photography by: Candace diCarlo
Faculty & Research
10/01/12
The Evelyn Jacobs Ortner Center works to prevent violence and increase safety and health—particularly among women and girls— by investigating the correlates and consequences of violence in the home; educating the next generation of researchers, practitioners and policy makers; translating research findings to policy and practice; and engaging community and university stakeholders.
This year, Center Director Susan B. Sorenson is bringing together students from across Penn's campus, including an SP2 PhD candidate and undergraduates in economics, psychology, and philosophy, to develop a comprehensive report about violence against women in Philadelphia. Domestic violence is widely acknowledged as a serious and pervasive problem. However, most U.S. cities, including Philadelphia, have little coordinated information about the scope of the problem, its effect on the city's service sectors, or strategies that are working locally. Such information is critical for policy makers, funders and program managers to address the issue in an effective and coordinated manner.
The report, which aims to raise awareness about violence against women, will discuss the scope and types of city resources dedicated to the problem; recent changes in policies and practices by and among agencies that have increased optimism among service providers; and recommendations for improving agency responses in an effort to reduce the multiple harms associated with violence against women. It is hoped that the report will serve as a model for other cities.