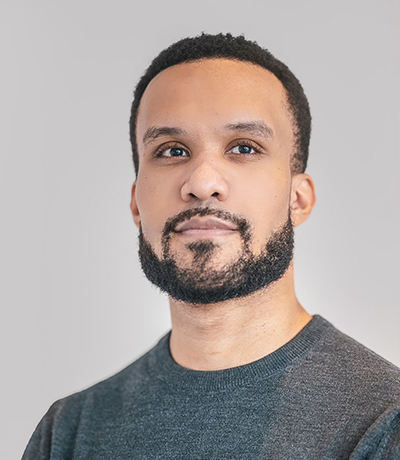 Ken Miles
Executive Director, Penn Center for Inclusive Innovation & Technology
Ken Miles is a strategist, producer, and network builder, actively fostering critical connections among people, spaces, and ideas. With over a decade of experience in both public and private sectors, Ken leads initiatives that drive positive outcomes through the development of stakeholder relationships, community engagement, and creative activations.
Before joining the Penn Center for Inclusive Innovation & Technology, Ken served as a Strategy Director for a digital agency with a focus on narrative change. As the Program Leader for West Harlem Development Corporation's summer enrichment program, he administered academic and financial support annually with over one hundred community teens. Additionally, he held the position of Director of Strategic Partnerships at a health equity startup founded by a member of President Obama's Fitness Sports & Nutrition Advisory Council. Ken began his career at NBC Universal, where he contributed to the production of Emmy-nominated digital Olympics content.
As an Entrepreneur-in-Residence at Civic Hall, Ken launched an initiative aimed at bolstering marketing support for Black-owned businesses in Harlem. His entrepreneurial ventures expanded to partnerships designed to center equity, community, and culture. This includes his involvement in regional voter engagement efforts through Pharrell Williams' music festival and his role as an associate producer for Ben & Jerry's "Into The Mix" season one podcast, where he elevated stories of joy and justice. Ken currently serves as a judge through MIT Solve for the Truist Foundation's Inspire Awards, driving positive impact for small businesses.
Ken holds a BA in Political Science from Vassar College, where he later served on their Board of Trustees. He is a Columbia University A'Lelia Bundles Community Scholar, and has been a longstanding Harlem community board member.
Contact
Phone
office: 215.746.8056
Email
About
Pronouns
he/him
Department(s)
Penn Center for Inclusive Innovation & Technology | Research Centers & Special Projects