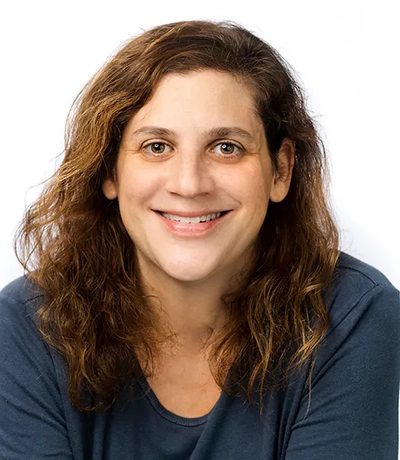 Danna Bodenheimer, DSW'10
Alum, DSW Program
Founder and Director of Walnut Psychotherapy Center
Dr. Danna Bodenheimer, LCSW, is the founder of Walnut Psychotherapy Center and the executive director of the Walnut Wellness Fund. A social worker, teacher, author, consultant, supervisor, and businessperson, Danna is above all else a therapist at heart. Danna uses social work theory to understand both her personal life and her professional life, strongly believing that social work is the field that will lead us forward into a more equitable and just future. Danna's love of and commitment to social work deepens steadily over time as she uses Philadelphia as a landscape to study issues of oppression, intersecting identities, and complex socioeconomic struggle.
Danna graduated from Smith College, earning her bachelor's degree in Women's Studies. After wholeheartedly planning on attending a PhD program in psychology, going so far as to get her post-baccalaureate degree in psychology from Columbia University, Danna discovered the intricate beauty and possibility that social work offers. Turning down psychology programs to receive her MSW from Smith College, and returning to her educational roots in Northampton, Danna found her clinical self. After completing two internships in Philadelphia, one in a partial day treatment program and another at a school for psychoanalysis, Danna began her career at the Tuttleman Counseling Center at Temple University.
Three years later, while in the middle of her doctoral studies at Penn's School of Social Policy & Practice, where she received her Doctorate in Clinical Social Work, Danna began a teaching career and her own private practice. She has taught at Rutgers, Temple, Penn, and Bryn Mawr. In 2015, Danna founded Walnut Psychotherapy Center to address the need for long-term trauma-informed psychotherapy for the LGBTQ community. The practice is now a leader in Philadelphia for its work supporting LGBTQ mental health and was the recipient of the 2020 PNC Bank LGBT Business Award. Danna also founded the Walnut Wellness Fund, a 501(c)3 nonprofit dedicated to providing financial support to under-resourced trans people seeking mental health treatment. Danna received the 2011-2012 Award for Excellence in Teaching from Penn. She was also selected as a fellow for the American Psychoanalytic Association for 2012-2013. In 2018, she was a semi-finalist for Philadelphia Magazine's Health Hero Award. She is the author of two books with The New Social Worker Press. She lives in Philadelphia with her wife and two children.
"I entered the DSW Program the first year it was offered. The second I got the brochure, I knew it was a fit for me. There was no question that I wanted to sharpen both my clinical skills and my understanding of theory overall, and to feel equipped for leadership in the field. Penn gave me all of that, I was surrounded by mentors and leaders who were diverse in their styles and thought patterns. I was exposed to so much and was able to take what I needed. Penn honored my process and individuality for the duration of my time there. The program also made me feel supported for years after. The support didn't end when the formal relationship did. I will always feel a kinship with SP2."
About
Graduation Year
2010