News Details
MSSP Alumna Shares United Nations Internship Experience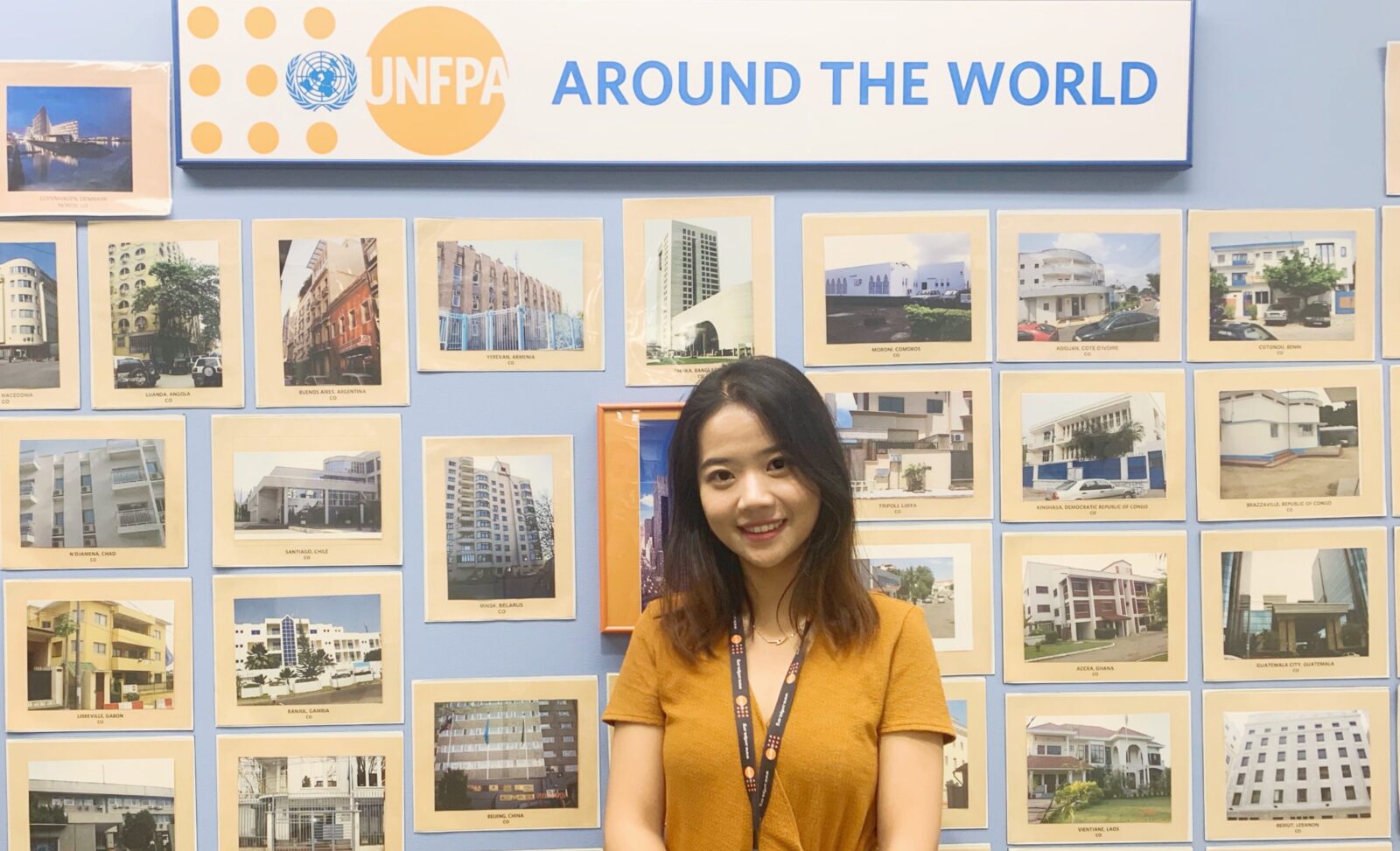 Authored by: Alina Ladyzhensky
Photography by: Provided
Ever since she was an undergraduate student, Penn's School of Social Policy & Practice (SP2) alumna Xiaorui Hou, MSSP '19, aspired to work for the United Nations. After persistently seeking out opportunities to do so, Hou—who goes by Mia in the U.S.—landed a coveted internship at the United Nations Population Fund (UNFPA), the UN's sexual and reproductive health agency, in the summer of 2019.
Hou's professional and scholarly achievements positioned her as an exceptionally qualified candidate for the role. She studied Business English and Law at the University of International Business and Economics in China and gained extensive internship experience at international nonprofit organizations, such as the Asian Liver Center at Stanford University and Columbia Global Centers in Beijing. Her volunteer experience includes major international forums such as the Boao Forum for Asia and the Belt and Road Forum for International Cooperation. Hou also served as a volunteer translator at the Beijing LGBT Center and gained international professional experiences in the United States, Switzerland, and Indonesia—all before beginning her graduate studies.
As she explained, Hou chose the Master of Science in Social Policy (MSSP) program at SP2 because she found it to be the best-aligned with her needs, values, and passion for social justice and policy-oriented work.
"Compared to the policy programs at other prestigious universities in the United States, MSSP focuses more on social justice, which is exactly what I am interested in. I care about minorities such as women, the LGBT population, and the HBV/HIV-infected population," Hou said. "I hope that I can contribute to policy changes that create social justice for minorities. Moreover, SP2 provided me with a scholarship, which was very helpful in financing my study in the United States."
Hou cites the Impacting Government Policy course, taught by faculty members Amy Castro-Baker and Erin Coltrera, as a highlight of her studies at SP2.
"What's more, I loved spending time with the faculty at SP2 because they care about your feelings, needs, and concerns. They are always ready to help you," Hou shared.
After an enriching and supportive time at SP2, Hou was prepared to take on her next challenge of interning at the United Nations. Her role entailed working at the Executive Board Branch, which is mainly responsible for intergovernmental and interagency affairs at UNFPA. There, she undertook research and outreach with other UNFPA branches and coordinated communication between internal and external parties, including other UN agencies (such as the United Nations Development Programme, UNICEF, and UNWOMEN) and Member States. In addition, she provided notes and reports from internal meetings, and assisted in editing important publications, such as the respective Country Programme Documents for Angola, Congo, Mexico, Liberia, and Sierra Leone.
Having returned to China after graduating from SP2 and completing her internship, Hou is now getting started on her job search. Since her previous experiences were mostly in the public sector, she now aims to diversify her already-impressive skillset by finding a position in the private sector, with a company that does business internationally.