News Details
Associate Professor Helps Craft Philly Schools' Trans Policy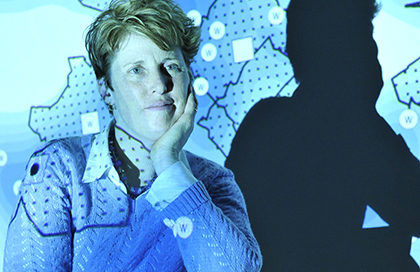 Authored by: Jessica Bautista
Faculty & Research
07/19/16
Amy Hillier, PhD, an associate professor at the University of Pennsylvania School of Social Policy & Practice (SP2), offered the Attic Youth Center guidance as they crafted a significant transgender student policy for Philadelphia schools.
On June 16, the School Reform Commission, the governing body of Philadelphia schools, adopted the policy, which addresses names, pronouns, privacy rights, dress code, physical education, gender-segregated activities like sports teams, and restroom and locker room access that correspond to gender identity.
Hillier, also an assistant professor in City and Regional Planning in the School of Design, teaches classes in geographic information systems (GIS), research, and statistics in city planning, social work, public health, and urban studies. More recently, her research on urban food deserts was featured in SP2's new multimedia initiative – SP2 Penn Top 10 Social Justice & Policy Issues for the 2016 Presidential Election.
Read the full story that was published in Philadelphia Gay News here…