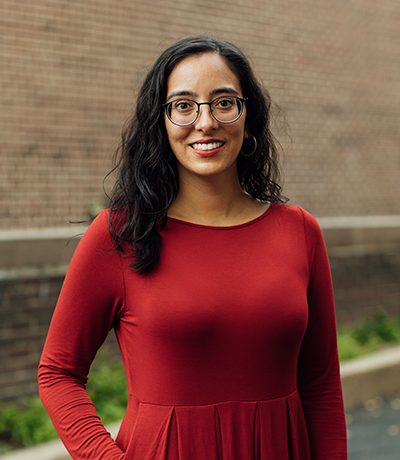 Melissa B. Skolnick-Noguera, MSW
Student, PhD in Social Welfare
Research Interests
Race, ethnicity, and identity
Media activism and cultural organizing
Digital culture
Immigrant rights
Art and social work/social policy
Melissa B. Skolnick-Noguera is a joint PhD candidate at the Annenberg School for Communication and the School of Social Policy & Practice (SP2). Through her research, she investigates the cultural arts network in Philadelphia, and how praxis and discourse impacts politics and policy. She advocates for the use of multimodality as a tool, in order to ensure that research is accessible beyond the academy. From 2016-2020, she was a core team member for the CAMRA Fellows Program, which supports undergraduate students through a mentorship model while also providing production and research training for the Fellows to produce a social justice focused media project.
Melissa is a 2022 honoree of the Al Día 40 Under 40 award, 2019 Leeway Transformation Awardee and a 2020 Fellow of the National Association of Latino Arts and Cultures (NALAC) Leadership Institute. Her media work has been supported by Independence Public Media Foundation, Velocity Fund, Doc Society Good Pitch Local Philadelphia, Leeway Foundation, Double Exposure Scholars program, Sundance Institute's New Frontier Philadelphia Day Lab intensive, and the Public VR Lab.
Since 2010, Melissa has collaborated with artists and grassroots organizations in Philadelphia, with roles focused on storytelling, resource mobilization, and communications. She holds an MSW from SP2 and a BA in Sociology from the University of Delaware.
Contact
Email
About
Pronouns
she/her
Cohort
2016-2017
Advisor
Dr. Ezekiel Dixon-Roman
Department(s)
Current PhD Students